Japan's ¥157trn (€1.2trn) Government Pension Investment Fund (GPIF) is searching for an institution to provide "multidimensional" analysis relevant to the formulation of its investment strategy, according to tender documentation.
The selected organisation will be asked to provide analysis on matters such as economic policies, including monetary and fiscal aspects, and political and geopolitical risks.
"[O]ther analysis on the formulation of investment strategy" may also be requested, according to a draft specification about the "Project to Provide Information on Investment Strategy".
"GPIF is capable of flexible investment within the permissible ranges of deviation to policy asset mix based on the adequate forecast of market circumstances," it noted.
Such forecast should be based on strong certainty, it added, but recent market circumstances were changing significantly "by economic environment but also by political conditions or international relations".
"In order to contribute to the formulation of investment strategy considering an adequate forecast of market circumstances based on more multidimensional analysis, GPIF procures an institution to provide information on investment strategy."
A contract for the project would last until 2020, but could be terminated at any time. Applications must be submitted by 31 January.
EC to commission equity investment research
The European Commission is looking for organisations to carry out a study on the drivers of equity investments by insurers and pension funds.
It committed to the study last June when it presented a review of its work to forge an EU Capital Markets Union (CMU).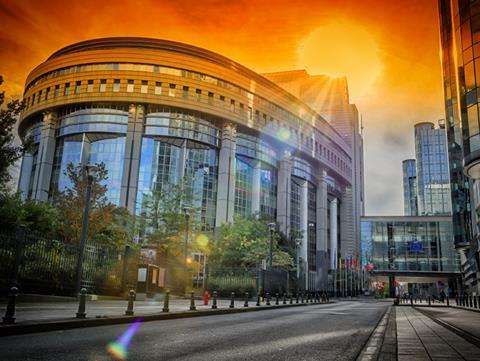 Although also about pension funds' equity investment, the Commission appears more focussed on the study analysing insurance companies' investment behaviour.
According to tender documents, the study "aims to inform and help the Commission's support any policy initiatives in the area of fostering higher equity investments by insurance companies in the EU".
"Incidentally," the Commission added, "this study will also contribute to the work of the Commission on pension funds."
More specifically, the study should help provide more data on the level of cross-border investment by national pension funds. Previous research from the Commission found that pension funds' investments seemed to be significantly biased towards their domestic market or, where cross-border, to outside the EU.
The Commission noted that the organisation mandated to carry out the study will also be asked to analyse investments in equity related to unit-linked and indexed linked insurance contracts in the EU, as well as investments in equity made by defined contribution pension funds.
The deadline for applications to carry out the study is 19 January.
Actuarial reports for European Parliament own schemes
The European Parliament is looking for organisations to conduct actuarial studies of certain of its pension schemes.
It wants a report of the annual actuarial situation of each pension scheme, and projections and/or simulations of annual cash flows.
Four schemes are in question: the retirement schemes for former members of the European Parliament (MEPs) elected in France and Italy, an additional voluntary scheme, and a survivor's and invalidity pension scheme.
The schemes were set up before July 2009, when there was no EU-shared remuneration and pensions system for MEPs, and MEPs' pensions were payable by each Member State.
The schemes are closed, although one member still contributes to the voluntary additional scheme under an exception to the rules.
The French and Italian schemes owe their creation to the then unequal treatment of MEPs and members of their national parliaments with regard to pensions. The European Parliament set up schemes to make up for this, with coverage requiring MEPs to pay contributions to the European Parliament.
The Italian and French scheme each have just over 250 members, the voluntary supplementary scheme almost 1,000, and the survivor's and invalidity pension scheme 41.
UK public pension fund seeks custodian
The administering authority of £7.2bn (€8.1bn) Lancashire County Pension Fund is looking for a global custodian. The total value of the contract would be between £900,000- £2.1m, according to a tender notice.