The €1.8bn pension fund of coffee maker Douwe Egberts is to transfer its legacy pension assets to Stap, the general pension fund (APF) set up by insurer Aegon and its subsidiary TKP Investments.
The pension fund is to liquidate, having previously transferred future accrual to the €24bn multi-sector scheme PGB.
At Stap, the assets of Douwe Egberts' 10,000 deferred participants and pensioners will be managed in a single-client compartment.
The Douwe Egberts scheme is Stap's largest client. It has already welcomed the €1.5bn pension fund of Holland Casino, which transferred earlier this year despite a disagreement with unions and employer representatives .
If all currently known planned transfers to Stap were to go ahead, the general pension fund would have €4.7bn of assets under management next year.
Elvin van den Hoek, director at Douwe Egberts' pension scheme, explained that it had opted for the APF as this would provide better benefits from the pension fund's relatively high funding ratio.
The Douwe Egberts pension fund has a coverage ratio of 121%, whereas PGB's funding stood at 104.7% at October-end.
Ortec scheme to join general pension fund Volo
Meanwhile, pension fund consultant Ortec Finance is also transferring its pension scheme to an APF. From 1 January 2018 its average salary plan and additional pension accrual on top of this will be implemented by Volo Pensioen, the general pension fund set up by PGGM.
The APF will take over all existing liabilities as well as the €64m of assets of Stichting ORTEC Pensioenfonds, which has 1,400 participants in total.
Ortec is Volo's second client, following the transfer of the closed €265m Pensioenfonds Jan Huysman .
Volo has set up a new collective compartment for Ortec with an average risk profile for investments, which is also open to new entrants.
In addition, it has opened a compartment dedicated to Ortec's defined contribution plan for additional pensions accrual, which is known as "excedent" arrangements.
The APF is already running a compartment focusing on defensive investments for the Jan Huysman scheme.
Gerrit Timmer, chairman of the Ortec Pensioenfonds, said it was important that the current pension arrangements could be continued at Volo.
"Placing it with Volo relieves us from the worries and workload of running the scheme ourselves, without appreciable concessions to the desired pension plan and investment beliefs," he said.
Volo said it would, in consultation with Ortec, start actively searching for pension funds interested in joining its two new compartments.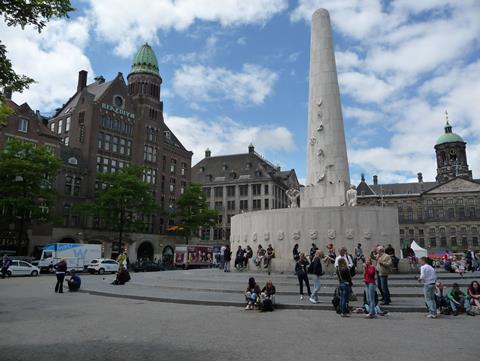 NN and Delta Lloyd to merge low-cost DC vehicles
Dutch asset manager and insurer Nationale Nederlanden (NN) has announced that its low-cost DC vehicle (PPI) would merge with BeFrank, the PPI of Delta Lloyd. NN bought an 80% stake in Delta Lloyd earlier this year.
In a presentation of the integration plan, David Knibbe, NN's director for the Netherlands, said that the merged product would continue under the BeFrank brand, because of its innovative participant portals and the fact that BeFrank had attracted different clients than NN and Delta Lloyd.
The merger would lead to a €2.3bn vehicle with 154,000 participants in total, which would make it the largest in its market.
Pensioen Pro, IPE's Dutch sister publication, estimated the market at €5bn in total, with 425,000 participants.
Currently, NN and Delta Lloyd together receive 38% of the total of €6bn of premiums for insured DB and DC pensions.
Knibbe pointed out that the integration of collective pensions would be completed by 2020.
He said that the company would focus on the growth of "capital light" DC pensions at the expense of capital intensive DB contracts.
Currently, NN and Delta Lloyd have combined DB liabilities of €70bn, for which they must keep €3.5bn in reserve under Solvency II rules.