The €26.4bn Dutch pension fund PGB has awarded Aberdeen Standard Investments (ASI) a €500m mandate to invest in unlisted small and medium-sized European companies, with the focus on responsible strategies.
The investment – spread out over a five-year period – is aimed at creating value through operating improvements, job creation as well as addressing environmental, social and corporate governance (ESG) issues, according to the two companies.
Responsible investment criteria and climate policies will be part of every investment decision, ASI and PGB said.
Companies would have to report on their energy consumption, emissions, environmental policies, anti-corruption measures and diversity, and show to what extent they contribute to meeting the UN Sustainable Development Goals.
"Rather than the financial leverage as an important contributor to high returns at large private equity funds, PGB is targeting a more hands-on approach with most of the returns generated through growth," explained Dick Tol, senior portfolio manager at PGB Pension Services, the asset manager of the multi-sector scheme.
The goal is to be achieved through guiding international expansion, recruiting external managers and expanding the range of products and services offered by the companies in which PGB invests.
Mark Nicholson, senior investment director at ASI, said his company had observed "ever more significant moves by lower-middle-market private equity managers in Europe to embrace responsible investing alongside delivering attractive returns".
ASI's investment team will provide PGB with the capacity and experience to assess a wide range of investment opportunities for a diversified portfolio of private equity funds.
PGB and ASI said they would jointly assess whether the cost structure of any fund commitment was appropriate for their targets.
PGB said it would select four managers a year to allocate €25m each. The net target return was at least 2% above listed equities, the scheme added.
Marine pilot scheme replaces PGGM with Blue Sky as administrator
The Dutch pension fund for marine pilots (Loodsen) is to replace its current pensions provider PGGM with Blue Sky Group.
The €1bn occupational scheme said Blue Sky would carry out both its pensions administration and its financial administration effective from 1 January 2020.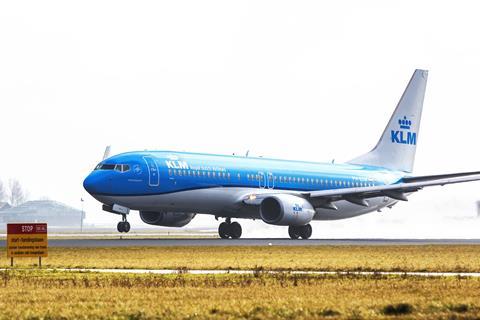 The decision came after PGGM opted not to extend the contract with Loodsen last summer, explaining that it wasn't able to offer sufficient benefits of scale to the pension fund.
Robert de Jonge, chair of Loodsen, said the pension fund expected Blue Sky to offer "a service level against acceptable costs".
Blue Sky's pension fund clients include the pension schemes for Dutch airline KLM as well as the company pension funds for SNS Reaal, IFF, Staples, Equens and Total Netherlands.
Last year, Loodsen's costs of pension provision amounted to €536 per participant. Blue Sky Group declined to provide details about the costs of the new contract.
Active participants at the occupational scheme pay a monthly contribution of €2,491.
Last year, after PGGM's exit from the administration market was announced, Loodsen revealed that PGGM had made some mistakes in 2017, including sending out uniform pension statements (UPO) with incorrect details. It has since paid compensation to Loodsen.
As a consequence, all workers' UPOs had been checked under the supervision of KPMG and PGGM's internal audit team. They had also agreed to repeat this check for 2018.
The pension fund's asset management has been outsourced to Robeco. MN is to provide board support as of 2020.