The Dutch High Court has ruled that Booking.com is a travel agency – the verdict could mean the Amsterdam-headquartered travel company will be forced to join the pension fund for the travel sector Reiswerk, which had brought the case to the court.
Booking.com had successfully argued in two lower courts that it falls outside the scope of Reiswerk because it is not a travel agency, but merely a reservation platform. It is mandatory for travel agencies in the country to participate in the €653m Reiswerk scheme.
The High Court branded the lower courts' rulings as "incomprehensible", because Booking.com's website shows that accommodation providers pay a commission to Booking.com after a guest has completed a stay at the property.
"This does not allow for a different conclusion than that Booking.com mediates in bringing together supply and demand for travel arrangements and therefore is an (online) travel agency," the court said in its ruling.
Commenting on the ruling in a webinar, Erik Lutjens, pension lawyer at DLA Piper, said it fits with earlier rulings concerning mediation, such as the case of online travel agent Basic Travel which unsuccessfully claimed an exemption from the Reiswerk scheme in 2019.
"Mediation generally does not need to go beyond bringing together two parties and processing information," said Lutjens, calling the earlier verdict exempting Booking.com from mandatory participation in the Reiswerk scheme an "aberration".
The High Court ruling does not mean that Booking.com, which had around 5,000 employees in the Netherlands last year but is currently in the process of laying off a quarter of its staff, will join the Reiswerk scheme imminently.
Instead, the case has just been referred back to the lower court as Booking.com still has two other lines of defence.
First, the firm claims it is not really a travel agent because most of its workers are IT developers. According to Lutjens, this claim is unlikely to hold in court though.
"In the law that cements the mandatory participation of travel agents in Reiswerk, there's no question of mediation having to happen through human contact," he noted.
Lutjens added: "The work of the IT developers is all in function of Booking.com's business model which is travel mediation. Booking.com is not a software development company."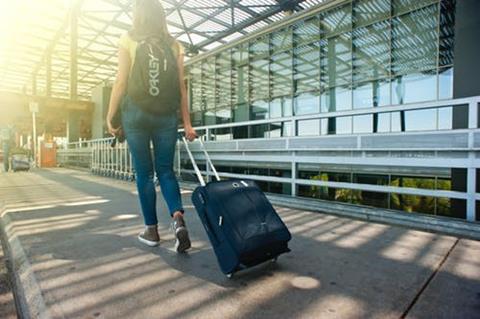 Booking.com's second line of defence is its claim that Reiswerk has been too slow in asking the company to join the pension fund. Booking.com was founded in 1996, but Reiswerk only sent it a notification requiring it to join in 2015.
"It's up to the court to weigh the arguments on both sides and take a decision," said Lutjens. Theoretically, Booking.com employees could claim a pension from Reiswerk for many years prior to 2015 if it is decided that Booking.com is required to join the travel sector scheme.
In response to the verdict, Booking.com said it will not immediately change its pension arrangement. Booking.com workers currently save for their pension through a private defined contribution plan.
Booking.com could possibly earn an exemption from having to join Reiswerk if it can prove its pension arrangement "offers benefits that are at least equal to those of Reiswerk", Lutjens noted.
Reiswerk merged its defined benefit plan with multi-sector fund PGB at the start of this year and is currently in liquidation.
The Booking.com case is not the only one concerning a digital platform company. A lower court ruled in 2019 that Deliveroo will have to join the sector fund for transport companies Vervoer. An appeal by Deliveroo is currently pending.
To read the digital edition of IPE's latest magazine click here.