The UK's Financial Conduct Authority (FCA) has developed a set of principles as part of its efforts to address potential greenwashing, the regulator's CEO revealed yesterday.
Speaking during a green finance conference broadcast from London, Nikhil Rathi said the principles were intended to help fund management firms "interpret existing rules requiring that disclosures are 'fair, clear and not misleading', including when they wanted to submit new products for regulatory authorisation.
"Better disclosures will, in turn, help consumers understand and compare the products they are offered," Rathi added. "We will shortly start discussing these principles with industry with a view to finalising them in the new year."
In a feedback statement on climate change and green finance last year, the FCA said it would carry out further policy analysis on greenwashing and take action, for example guidance, "to address concerns as appropriate".
Yesterday Rathi, who took up his post at the helm of the FCA this autumn, also said the regulator was planning to run some consumer experiments to help the regulator better understand what information influenced consumers' choices in sustainable products.
The FCA has so far defined greenwashing as "marketing that portrays an organisation's products, activities or policies as producing positive environmental outcomes when this is not the case".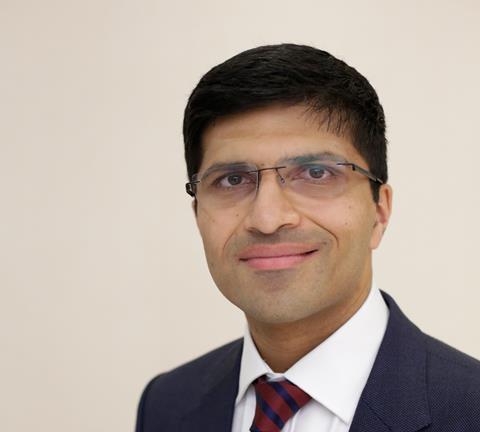 Separately, the EU securities markets regulator yesterday launched a consultation on guidelines on investment funds' marketing communications.
Referencing two investment product categories introduced by new EU sustainable finance regulation, ESMA said: "The sustainability-related information of a marketing communication should be commensurate with the extent to which the investment strategy of the fund promotes environmental or social characteristics, or sustainable investment objectives".
"For example, if the investment strategy of a fund is primarily pursuing financial performance, any sustainability-aspects of the investment in the promoted fund should not be the main information of a marketing communication," it added.
The supervisor has said greenwashing "consists in gaining an unfair competitive advantage by marketing a financial product as environmentally friendly, when in fact basic environmental standards have not been met".
ESMA is proposing the guidelines in connection with the EU regulation on facilitating cross-border distribution of investment funds, although there is a link to the EU's sustainable finance disclosure regulation and implementing rules that ESMA is working on with the other European supervisory authorities.
ESMA's consultation on the fund marketing guidelines runs until 8 February 2021. It plans to issue final guidelines by 2 August next year. The consultation paper can be found here.
To read the digital edition of IPE's latest magazine click here.