While at pains to point out he is not expecting a big downturn in global markets right now, the outgoing head of Norway's NOK10.1tn (€978bn) sovereign wealth fund told journalists this week that the risk of a major market correction is no longer seen as his organisation's main concern.
Yngve Slyngstad, chief executive officer of Norges Bank Investment Management (NBIM), said at the central bank arm's annual results press conference in Oslo: "We have seen that the major challenge for the fund has been how we would deal with our ownership role."
NBIM earlier announced that the Norwegian Government Pension Fund Global (GPFG) which it manages had returns of nearly 20% last year, led by a 26% return on equities.
Asked about the possibility of a plunge in share prices and its impact on the fund, Slyngstad said he thought that after so many good years, the fund had a certain buffer with regard to the risk tolerance from politicians and from the Ministry of Finance.
"So a major correction will be both expected and anticipated," he said, but added that as things looked today, this was not an obvious scenario.
"The reality is that in statistics, it doesn't matter whether you have the market going up for two years or 10 years with regard to the probability of getting a market correction, so it is something we are prepared for – and we are prepared in that we are ready to act in a severe market correction as we have traditionally," said Slyngstad, who is due to leave the top job once a successor is in place, and relocate to NBIM's London operation.
Looking back on his experience at the fund, he said that worries about steep market downturns were no longer the main cause of headaches at his organisation in Oslo, which has a 70% equities allocation.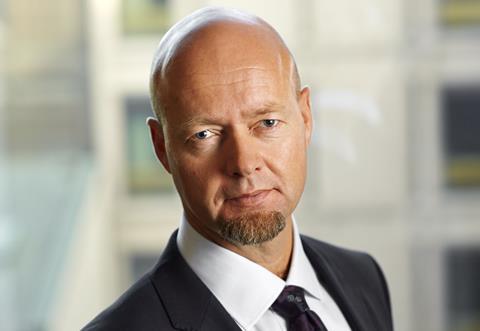 "I think again that what we have seen – and I've worked in the fund for 22 years now – is that we expected that the biggest challenge of investing in equities would be the market correction that you get once in a while.
"I think we have seen that the major challenge for the fund has been how we would deal with our ownership role – that has been much more challenging with regard to ethics," he said.
"We did not expect that we would become the largest single owner of equities in the world, and we did not prepare for what an ownership role would be and how we should deal with that," said Slyngstad.
When he took on the role of CEO in 2008, the fund – known as the oil fund – was worth less than a quarter of its end-2019 value.
Slyngstad said a whole chain of different events had happened at the GPFG regarding ownership over the course of the last 20 years, beginning with the point at which the fund began exercising the voting rights of its shares.
"We did not expect that we would become the largest single owner of equities in the world"

Yngve Slyngstad, CEO of Norges Bank Investment Management
"The second challenge came quite rapidly when the then Finance Minister Kristin Halvorsen started discussing investing and ethics, where we went from investing in absolutely every company in the world of a certain size, to having a filter mechanism to take out some stocks," he said.
Since then, the fund has become so large that its voting rights are followed closely, so its third challenge was to put in place several principles. He said these were "principles for our expectations for companies but also guidelines for voting principles for how we actually deal with different issues in the corporate governance area".
In future, Slyngstad predicted, the rise of wide-scale passive management would lead to more scrutiny of the oil fund.
"Because of what has happened during the course of the last decade – a concentration of assets with fewer asset managers, typically those that are delivering index management services like the four biggest index managers – this will lead to investors like ourselves getting more scrutiny about how we are voting in single companies," he said.
NBIM said in its 2020-22 strategy plan that it would in future not only publish its votes after annual general meetings, but also announce its intentions whenever it was opposing a company's board before the actual meeting, he said.
"We are starting to implement that already," the chief said.
"So that is a change in the policy meant to create even bigger transparency on how we're doing it, and secondly we will link all our voting directly to principles so that we don't deal will individual cases directly and all these peculiarities, but always go ahead as a principled investor," he said.