Norfolk Pension Fund, the £4.1bn (€4.5bn) scheme for local government employees in the Norfolk area, has been given the green light to sue Apple Inc and certain of its officers for financial losses which resulted from an alleged concealment of falling demand for the company's iPhones in China.
Norfolk County Council, the pension fund's administering authority, is the lead plaintiff in the securities class action being brought in the Northern District of California, where Apple's Cupertino headquarters are based.
The lawsuit revolves around remarks made by Tim Cook, Apple's CEO, in a conference call with analysts and investors on 1 November 2018.
The previous September, Apple had launched three expensive iPhone models, priced up to $1,449, and analysts questioned whether these iPhones would sell well in the economic climate.
In particular, they highlighted the economic slowdown in certain emerging markets, including China, where Apple has a significant presence.
During 2018, China had started to experience a deceleration in economic growth, which was compounded by the imposition of tariffs by the Trump administration.
When asked during the conference call about the "trajectory for the business" in these regions, Cook said that there was "pressure" in markets such as Turkey, India, and Brazil, where currencies had weakened.
He then said: "I would not put China in that category. Our business in China was very strong last quarter."
The same day, Apple had released its revenue guidance for Q1 2019, forecasting this would reach "a new all-time record" of $93bn.
But over the next month, press reports emerged claiming Apple had reduced iPhone production by as much as 30% and moved marketing staff over to sales, indicating that sales of the products might have been lower than expected.
On 2 January 2019, Cook sent a letter to investors announcing that Apple would miss its earnings guidance by up to $9bn.
The letter said that this shortfall was due entirely to lower than anticipated iPhone sales, primarily in Greater China.
It said that while Apple anticipated some challenges in key emerging markers, it did not foresee the magnitude of the economic deceleration, particularly in Greater China.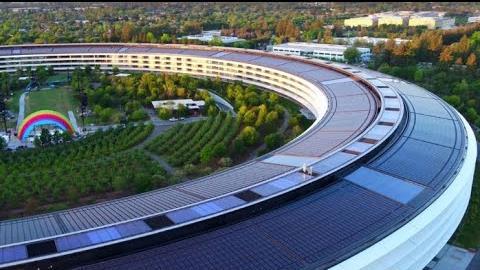 The following day, Apple shares plunged in value by over 9%.
The lawsuit alleges that Apple and certain officers misrepresented the condition of the company's business in its largest growth market, Greater China, and specifically, overall demand there for its iPhone.
Apple had applied to have the lawsuit dismissed on the grounds that the plaintiffs had failed in pleading that the statements in question were misleading and that there was scienter – defined in this court as intent to deceive, manipulate, or defraud, or deliberate recklessness.
But Judge Yvonne Gonzalez Rogers rejected this, saying: "Plaintiff plausibly alleges that Cook represented that Apple was not experiencing pressure in China [and that] analysts allegedly interpreted the statement in just this way. Furthermore, plaintiff adequately alleges that the statement was false when made."
The court concluded: "Plaintiff adequately pleads that the China-related statements were materially false or misleading when made."
A case management conference has been set for 14 December 2020.
Norfolk Pension Fund declined to give any comment to IPE, but said neither the fund nor the council bear any financial liability in the action.
To read the digital edition of IPE's latest magazine click here.