Loodsen, the €1.1bn pension fund for Dutch shipping pilots, has switched its equity portfolio to a fully passive approach. In the process, the fund has sold its factor investments as well as a range of other funds mostly managed by Robeco, its former fiduciary manager.
Loodsen has converted its equity portfolio to four passive regional funds – Europe, North America, emerging markets and Pacific – managed by its new fiduciary manager BlackRock.
"By opting for a mix of four regional funds, we retain the flexibility to make discretionary choices around the weightings to the different regions," the fund said in its annual report for 2020.
The four newly-chosen funds follow MSCI's ESG Screened Benchmarks, whereby companies involved in ESG controversies are excluded. Loodsen's strategic asset allocation (54% in equities and 46% in fixed income) has remained unchanged for now.
The pension fund is considering a separate allocation to Chinese equities, but has postponed a decision on this after the recent market turbulence that has followed a government-led crackdown on tech and other firms.
"This has made us more reticent when it comes to China," Loodsen's director Rajesh Grobbe explained to IPE.
Loodsen's equities portfolio was previously made up of a mix of actively and passively managed funds as well as a sizeable allocation to factor strategies. Most of these were managed by Robeco, which served as the pension fund's fiduciary manager until 2020.
The changes in the investment portfolio follow the switch to BlackRock at the start of 2020 when Robeco's fiduciary management operations were wound down. "During the tendering we asked all candidates to design their ideal investment portfolio for the pension fund on a blank sheet of paper," said Grobbe.
Less complexity
In the end, Loodsen concluded together with BlackRock that a fully passive approach to its equity portfolio fit best with the fund's membership. "It removed a layer of complexity, and the returns of factor portfolios depend very much on market conditions," Grobbe said.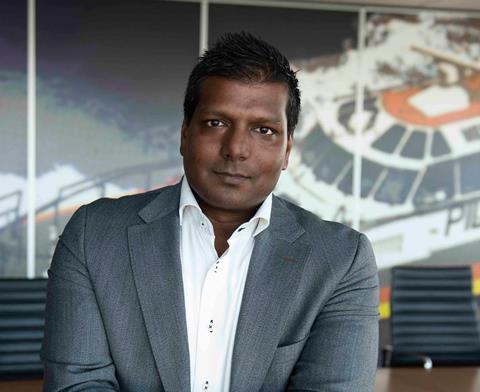 The fund's allocation to low-volatility equities, for example, generated an underperformance of 14.9% versus the MSCI World Index last year. The investment in US value equities also did poorly.
Loodsen is not the only Dutch pension fund to ditch factor strategies following a period of poor results. Among others, the pension funds for Rabobank and Akzo Nobel have taken similar steps.
As a result of the poor returns on factor strategies, Loodsen's equity portfolio underperformed a fully-passive portfolio on a one-, three- and five-year basis, the fund noted in its annual report. "On top of this, investment management costs were relatively high too," it added.
New managers for high yield and EMD
The changes to the investment portfolio were not limited to equities. Supranational bonds were added to the matching portfolio along the lines of an earlier proposal by Robeco, because of the higher yields on offer in the asset class compared to Dutch and German government bonds.
Loodsen has also hired two new managers for its emerging market debt (EMD) portfolio: an Legal & General Investment Management hard currency index fund and an actively managed local currency fund managed by Neuberger Berman.
"For local currency bonds we have opted deliberately for an active manager, partly because of ESG considerations," explained Grobbe. Loodsen's previous EMD manager was US asset manager Stone Harbor.
But within its high-yield portfolio Loodsen is considering to switch back from two – Robeco for European high yield and Logan Circle for US high yield – to just one manager.
The fund has started a search process for a global high yield manager. Grobbe said: "The advantage of a global high yield manager is that they can also include emerging market high yield bonds, and have more possibilities to add alpha by allocating savvily between the different high yield markets."
Investment management costs halve
The investment management costs of the Loodsen pension fund decreased last year from 0.6% of assets under management to 0.39% thanks to switching from asset manager Robeco to BlackRock.
The fund's director, Rajesh Grobbe, explained: "Our LDI portfolio is managed in a cheaper way by BlackRock than was the case with Robeco. In addition, our fiduciary management fee has also come down."
Grobbe also noticed BlackRock had managed to negotiate down external manager fees thanks to its dominant market position.
"Once our mandates were under the responsibility of BlackRock, we noticed some of the management fees charged by external managers came down." Investment management costs will decrease by an additional 8 bps this year as a result of the changes in the equity portfolio, Grobbe added.
To read the digital edition of IPE's latest magazine click here.