Allianz GI, KENFO, EDHEC-Risk Institute, AKI, Vanguard, BNPP AM, Blackstone Resources, PMI, BlueBay, Capital Group
Allianz Global Investors – Matt Christensen, responsible investment pioneer and most recently AXA Investment Manager's global head of responsible investment and impact strategy, is moving to Allianz GI to succeed Beatrix Anton-Groenemeyer, who is retiring as chief sustainability officer, and drive the growth of impact investing as part of the company's growing private markets platform.
As global head of sustainable and impact investing, he is also to lead the continued integration of environmental, social and governance factors across AllianzGI's existing range of public markets products, including stewardship activities, and support the development of new socially responsible investment products.
Christensen will join AllianzGI in December from AXA IM, which he joined in 2011. Before that he was the founding executive director of Eurosif, the European sustainable investment forum, from 2002.
Deborah Zurkow, global head of investments for AllianzGI, said: "We are delighted to be welcoming Matt Christensen to Allianz Global Investors. His reputation in impact and responsible investing, together with his entrepreneurial spirit, make him a great fit for us and the direction we are committed to taking our client offering.
"Matt's experience in impact investing is particularly significant given its position at the nexus of two strategic cornerstones for AllianzGI: the build-out of our private markets offering as well as sustainability."
Christensen will be based out of AllianzGI's Paris office with a team based across several locations globally.
---
KENFO – Germany's nuclear waste management fund has appointed Erik Baas as the new investment manager for liquid investments. Baar is responsible for allocation, selection and control of investments. He worked as an investment officer for the family office bank Marcard, Stein & Co and at private bank M.M. Warburg & CO.
---
EDHEC-Risk Institute – Jaap Van Dam, principal director of investment strategy at PGGM, has been appointed chair of the Institute's international advisory board. He succeeds Mark Fawcett, CIO of NEST Corporation, the trustee body behind the UK defined contribution master trust. Van Dam has been on the advisory board for almost 10 years.
Van Dam said: "I am honoured to succeed Mark as the chairman of the International Advisory Board. EDHEC-Risk Institute is a leading force when it comes to developing sound, innovative thinking in the fields of finance and investing, whose current and future leaders it educates.
"Moreover, the staff of EDHEC-Risk and the board members are an exceptional group of people both in terms of knowledge and experience."
---
Arbeitskreis Kirchlicher Investoren (AKI) – The working group for church investors in the German Protestant Church has named Antje Schneeweiß as co-managing director, working with Karin Bassler.
Schneeweiß joins from Südwind e.V. - Institute for Economics and Ecumenism, an association that combines research work with social engagement. She brings to AKI her knowledge in ethically sustainable investment. Schneeweiß has become a member of the EU platform on sustainable finance, a body advising the European Commission on sustainable finance and EU taxonomy.
---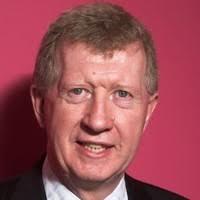 Vanguard Asset Management – The asset manager has appointed an Independent Governance Committee (IGC) to oversee the new Investment Pathways legislation on non-advised SIPP drawdown, which comes into force on 1 February 2021. Lawrence Churchill was appointed as chair of the IGC. He is also chair at Clara Pensions and the Pensions Policy Institute. He brings more than 40 years of experience in financial services. Notably, he was the founding chair of the Pensions Protection Fund (PPF) and advised on the passage of the Pensions Act 2004 through UK parliament, which established both the PPF and The Pensions Regulator.
The other committee members of the IGC are Dominic Lindley (independent consultant), and Anna Eagles (Law Debenture), while Vanguard is represented by senior investment strategist Ankul Daga and Kate Fulker, head of conduct, Europe, for Vanguard's European regulatory entities.
---
BNP Paribas Asset Management (BNPP AM) – The firm has announced it made three appointments for its Asian equities team based in Hong Kong. Zhikai Chen has been appointed head of Asian equities, effective 8 October. He will replace Arthur Kwong who will leave the firm to pursue other opportunities, and will report to Guy Davies, global CIO for fundamental active equities.
Jinwen Ouyang and Roxy Wong, two portfolio managers with whom Chen has built a proven track-record in managing Asia ex-Japan equities at Lombard Odier, have also been hired. They will join the firm's existing team across Hong Kong and Malaysia, to help strengthen its Asian equities strategies.
Davies said: "The generation of strong, sustainable investment performance is our priority, and these three new hires in our Asian equities team will complement the recognised investment talent of our broader equity teams, and the performance records we are generating. These appointments reflect and reinforce the focus of our performance culture. We're extremely happy to welcome our new colleagues to the firm."
---
Blackstone Resources – The Swiss investment company has named Morné Moolman as its new head of asset management and chief marketing officer. In his new role as new head of asset management, Moolman will oversee holdings in mining companies that extract and explore battery metals including cobalt, manganese and molybdenum. Baar-based Blackstone has interest in Chile, Peru, Colombia, and Canada.
As chief marketing officer, Moolman will have the task to advance the firm's marketing strategy. Prior to joining Blackstone Resources, Moolman served at mining company Glencore International as senior member of the asset management team responsible for the financial, operational and HSEC performance of two subsidiary underground zinc mines in Africa.
---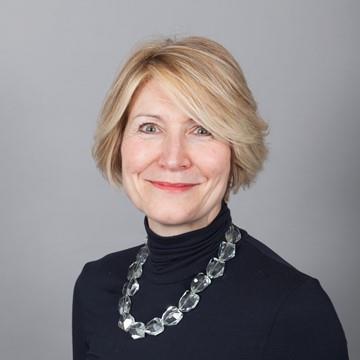 Pensions Management Institute (PMI) – Lesley Alexander has been named the institute's new president. She is already in her second term on the institute's advisory council and has been a non-executive director on the board since 2018, when she was successfully elected as vice president. As Alexander steps up to the presidential role, she will now chair the advisory council while remaining in her board positions.
Alexander has more than 20 years of experience in the pensions industry. She is currently a director with ZenZero Consulting, a firm specialising in strategic solutions for UK pension schemes, and was previously partner and managing director at Ferrier Pearce, as well as CEO of the HSBC Bank Pension Trust.
Alexander replaces Lesley Carline of KGC Associates, who steps down from her role as president having now completed her two-year term at PMI.
Tim Phillips of Smart Pension will remain in his role as vice president for a further year, as well as maintaining his position on the PMI board as non-executive director while Sara Cook, principal at Barnett Waddingham, has been elected as a second vice president. She will join Alexander and Phillips on the PMI board as a non-executive director as part of her role.
---
ATP Real Estate – The property arm of Denmark's largest pension fund ATP has expanded its asset management team with the appointment of Peter Larsen. He joins the firm in the role of asset manager from his current job as asset manager at Aberdeen Standard Investments. In a post on Linkedin, ATP Real Estate said Larsen, with the rest of its asset management team, would "lead the proactive management and optimisation of a permanent portfolio of properties in and around Copenhagen." A fortnight ago, ATP Real Estate announced the appointment of Jesper Kjer as a new asset manager in the team. Both newcomers are set to start work on 1 November, ATP Real Estate said.
---
BlueBay Asset Management – The specialist fixed income manager has appointed Adam Phillips to the newly created role of head of developed markets special situations. He will report to CIO Mark Dowding.
Before joining BlueBay, Phillips was head of investments at Blantyre Capital, European CIO at Marathon Asset Management and head of European high yield and distressed at Lehman Brothers.
---
Capital Group – The asset management firm, with more than $1.9trn (€) in assets under management, has announced the appointment of James Cardew in the newly created position of head of marketing and client experience for Europe and Asia. He is based in London and reports to Guy Henriques, head of Europe and Asia client group, and Jaya Kumar, global chief marketing officer.
Cardew will be responsible for Capital Group's marketing strategy and vision as well as client experience in Europe and Asia. He will oversee the client journey for institutional and financial intermediary clients to deliver value in every interaction and develop meaningful relationships. He will lead a team of digital, brand, content and product marketers across Europe and Asia who are focused on raising Capital Group's brand awareness, developing compelling content and enriching the client experience.
Cardew brings 25 years of marketing experience in the asset management industry including most recently as chief marketing officer of Schroders Personal Wealth. Prior to that, he was global head of marketing at Schroders for 12 years and under his leadership the firm rose to become a top 10 brand in Europe and Asia. He began his career at Mercury Asset Management and served as the head of international marketing at Merrill Lynch Investment Managers.
To read the digital edition of IPE's latest magazine click here.