AP4, Janus Henderson, Cambridge Associates, La Française, Smart Pension, Newton, Capita, UKSIF, HSBC AM, Cardano, 17Capital
AP4 – Marcus Svedberg is leaving the Swedish buffer fund to join Swedish insurer Folksam as chief economist this week. He joined AP4 in 2018, having previously been a sustainable finance adviser and adviser to the executive director in the Nordic Baltic Office at the World Bank. Before that he was chief economist at East Capital for a decade.
While at AP4 Svedberg was a member of an "Impact Taskforce" created under the UK's G7 2021 presidency, which released a swathe of recommendations late last year.
---
Janus Henderson Group – Ali Dibadj has joined the company as chief executive officer. Additionally, Dibadj has been appointed to the company's board of directors. He succeeds Roger Thompson, chief financial officer, who had served as interim CEO from 1 April 2022 to 20 June 2022. Thompson will continue in his role as CFO.
Dibadj was CFO and head of strategy at AllianceBernstein where he also has served as a portfolio manager for AB equities, working with portfolio companies to improve their operational, ESG, and capital allocation performance. Before joining AB, he spent almost a decade in management consulting, including at McKinsey & Company.
Richard Gillingwater, chair of the board of directors, said: "We are excited to welcome Ali to Janus Henderson as our new CEO. His track record, experiences, accomplishments, and vision are all invaluable assets that will benefit clients as we support their goals. We look forward to his contributions and leadership as Janus Henderson pursues its next stage of growth in a rapidly evolving marketplace."
---
Cambridge Associates – the consultancy has appointed Pamela Boone as chief financial officer. She will report to the firm's CEO David Druley, as a member of the executive leadership team and have a seat on Cambridge Associates' board.
Boone will lead Cambridge Associates' accounting and finance teams, providing ongoing evaluation of the firm's financial performance; overseeing budgeting, forecasting, and financial planning; and providing significant insights on the financial implications of the firm's strategic decision making.
Boone joins with more than 30 years of experience in leadership roles across global capital markets, operations, financial reporting, controllership, accounting and auditing. Prior to joining Cambridge Associates, she spent nearly two decades at State Street where she held various roles.
---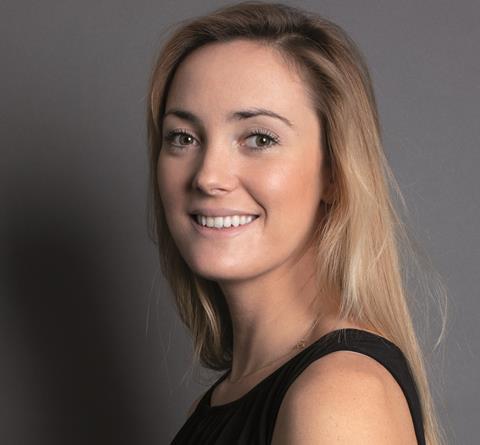 La Française AM – The asset management company has strengthened its commitment to ESG with the appointment of Marie Lassegnore as head of sustainable investments.
Lassegnore joined La Française AM in 2018 to implement the climate transition strategy on credit expertise and actively participated in the development of the proprietary Low Carbon Trajectory methodology. She will operate under the management of Jean-Luc Hivert, chair of La Française AM.
Lassegnore began her career in 2012 at Crédit Mutuel CIC AM as a quantitative fund of funds analyst. In 2013, she joined Aberdeen Asset Management in London.
---
Smart Pension – Darren Philp, director of policy at the defined contribution master trust provider, is leaving the firm to set up on his own providing policy, public relations and public affairs support in the pensions and financial services area. He joined Smart Pension in 2018 from The People's Pension.
---
Newton Investment Management Group – The affiliate of BNY Mellon Investment Management has appointed Christopher Nichols as head of client solutions, a newly created role.
Nichols began his career at Standard Life in 1991. He joins Newton having spent 17 years at Aberdeen Standard Investments, where he was most recently global head of multi-asset investment specialists.
---
Capita Pension Solutions – Andrew Darfoor has been appointed as non-executive chair following the departure of Babloo Ramamurthy.
Darfoor has three decades of experience in the insurance, pensions and employee benefit sectors as a NED, chief executiveofficer and adviser. His background in financial services is international, having had leadership roles based in four continents – Europe, North America, Asia and Africa.
---
UK Sustainable Investment and Finance Association (UKSIF) – The association has started the search for a new chair, following the announcement that Michael Meehan is to step down after three successful years in post.
Under Meehan's tenure, during which the organisation celebrated its 30th anniversary, UKSIF has seen the recruitment of its CEO, James Alexander, a substantial increase in membership numbers – now numbering nearly 300 – a revitalised strategy and mission, new policy vision, increased events programme, and participation in several major regulatory advisory groups.
The UKSIF board is now seeking candidates to apply for the role of chair. Further details can be found on the UKSIF website.
---
HSBC Asset Management (HSBC AM) – The asset management group will be creating a new unit, the Capital Solutions Group (CSG), that will sit within its alternatives business, HSBC Alternatives. The CSG will raise funds and create bespoke offerings in private and sustainable assets delivering flexible capital solutions for both institutional and wealth clients of HSBC AM.
The CSG will become a new horizontal within HSBC Alternatives, collaborating with the existing investment capabilities of Indirect alternatives, private credit, venture capital and real assets, to develop and scale solutions for both issuer and investor clients.
Borja Azpilicueta will lead CSG and move to HSBC AM later this year, reporting to Joanna Munro, chief executive officer of HSBC Alternatives, and will also join the HSBC alternatives management committee. Prior to his appointment to lead CSG, Azpilicueta was global head of HSBC Global Banking's private capital group.
---
Cardano Group – The pensions advisory and investment management specialist has appointed Laura Gilbert as its group chief financial and risk officer. She joined in June 2022 and is based in London.
Gilbert brings more than 20 years of experience in senior finance roles at accounting firms, investment managers and credit management companies. Before joining Cardano, she was a managing director in Lowell Group, a provider of data analytics, debt purchasing and business process outsourcing. Prior to joining Lowell, she worked at Alliance Bernstein and at PwC, where she attained her qualification as Fellow Chartered Accountant.
---
17Capital – Claire Hedley has joined from Goldman Sachs Asset Management as ESG director, reporting to Augustin Duhamel, managing partner and co-founder. 17Capital provides strategic financing for investors in private equity.
At GSAM, Hedley most recently she led the ESG client strategy group in London. She was responsible for driving GSAM's client facing and commercial ESG efforts across the EMEA region.