PGGM, PFA Pension, Alecta Real Estate, Ross Trustees, Tikehau Capital, Phoenix Group, HSBC AM, Alpha Real Capital, BMO GAM, Fiera Capital, Comgest
PGGM – Bob Rädecker will be stepping down from his position as CIO public markets at PGGM at the end of this year, PGGM has announced. The €266bn pension asset manager has started its search for a successor.
Rädecker, who does not have a LinkedIn profile, said "it is time to move on" after 16 years of being in charge of PGGM's public markets investment policy. He said the upcoming implementation of PGGM's "ambitious" new investment policy is "a natural moment to transfer my responsibilities".
Rädecker will use the remainder of this year to explore options of another position within PGGM, and externally in the field of supervisory and advisory asset management and risk management positions at pension funds and insurers, PGGM added.
Rädecker's announcement comes just months after Geraldine Leegwater joined as the new investment managent chief last November, succeeding Eloy Lindeijer, whose plan to leave PGGM was announced earlier last year.
---
PFA Pension — Denmark's largest commercial pension provider PFA Pension is appointing Camilla Holm as group executive director for customer-facing operations – a newly-created role. She will be joining the firm from her current role as chief executive officer of Totalkredit, the mortgage lending subsidiary of Danish asset manager Nykredit, a position she has held for nearly three years. Prior to this, she also worked at Nykredit Asset Management as well as for consultancy Deloitte.
PFA said Holm had extensive experience working with the banks that were part of its Letpension intermediary collaboration through her role at Totalkredit, and that this was an important strategic focus area for the DKK601bn (€80.8bn) pension fund.
Holm is to start work in the new job no later than 1 September, PFA said. She will be part of PFA's top executive management team, and her appointment expands that line-up to five members from four.
Additionally, Peder Hasslev has been voted in as the new chair of PFA at yesterday's annual general meeting (AGM) of the mutual Danish pension provider. Hasslev, the ceo of Swedish venture capital investment firm Saminvest, is replacing Torben Dalby Larsen in the top position on the Danish company's supervisory board.
Dalby Larsen has been a member of the PFA Pension's board for 29 years, chairing it for the last five. Hasslev, meanwhile, has been a member of the PFA board and chair of its investment committee since 2017.
Also at the AGM, Per Tønnesen, the chair of trade union HK Handel, was re-elected as co-deputy chair, and Jacob Holbraad, ceo of the Danish Employers' Association, was newly elected to the pension firm's board as well as to the other co-deputy chair position, PFA announced.
---
Alecta Real Estate — Kerstin Lindberg Göransson and Daniel Skoghäll are being proposed as the two newest members of the supervisory board of Alecta Real Estate – the new domestic direct real estate subsidiary of Sweden's biggest pension fund Alecta, which began operations on 1 January.
Lindberg Göransson is CEO of Swedish state-owned property developer Akademiska Hus, and also currently sits on the supervisory boards of online housing portal Hemnet and forest owner Sveaskog. Her previous jobs include airport director at Stockholm's Arlanda airport, CFO and deputy CEO at Telia IT, and she was also a member of AP3's supervisory board.
Skoghäll, meanwhile, is currently chair of the supervisory board of Swedish residential property developer Ikano Bostad, and is also a member of the supervisory boards of Ikano Industry and children's rights organisation Erikshjälpen. He was previously CEO of Ikano Bostad and Drott Bostad.
---
Ross Trustees – Graham Jung, one of the architects of BlackRock's UK fiduciary management offering, has joined the professional trustee and pensions services firm as trustee director.
He joins the firm from BlackRock, where he was a managing director in its institutional client team and managed relationships with some of the country's most sophisticated pension schemes, their trustees, and associated advisers. He has also worked at KPMG, Goldman Sachs and Henderson Global Investors.
At Ross Trustees, he will help lead the investment group. Jung is Ross Trustees' third senior appointment in as many months.
---
Tikehau Capital – The global alternative asset management group has opened a new office in Frankfurt and appointed Dominik P. Felsmann as head of Germany effective 15 March. The move is part of the firm's expansion into the DACH region.
Felsmann joins from ABN AMRO where, as head of leveraged finance Germany, he was responsible for building and leading the local leveraged finance team. He brings more than 15 years of experience in the financial industry and will continue Tikehau's strategy of having a strong, local presence in each of the markets in which it works.
In his role, Felsmann will be responsible for deepening local investment origination capabilities and growing the business of Tikehau Capital in Germany, as well as strengthening the firm's long-standing relationships with German investors.
---
Phoenix Group – The UK long-term savings and retirement business has appointed James Wilde to the newly created role of chief sustainability officer. The group has committed to its investment portfolio becoming net-zero carbon by 2050.
Wilde was most recently group head of sustainability at Lloyds Banking Group. Before that he was managing director at the Carbon Trust, where he worked for 15 years with business and governments around the world on climate change and sustainability-related issues.
---
HSBC Asset Management – Dominic Clabby has been named head of ETF strategy, a new role.
He joins from Invesco ETFs, formerly Source ETFs, where he headed the product engagement function. Prior to that, he held a number of roles within distribution at AXA Distribution Services and Fidelity International.
---
Alpha Real Capital – The specialist manager of secure income real assets has appointed former PwC partner and head of pensions investment consulting, Sinead Leahy, as a senior adviser.
Leahy brings a wealth of experience as a pension specialist, leading investment strategy and implementation advice to corporate sponsors and trustees of large defined benefit (DB) pension schemes during her time at PwC. Throughout her career she has helped numerous large schemes optimise and de‐risk their funds. Leahy's focus in recent years has been on developing journey plans with an emphasis on cashflow driven investing.
---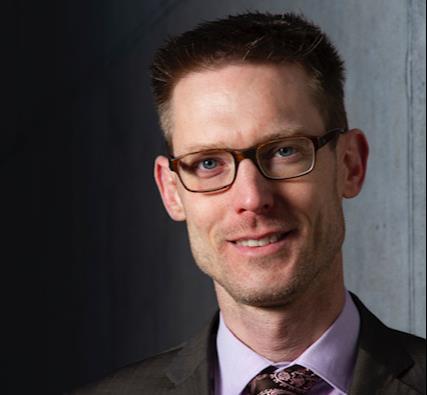 BMO Global Asset Management (BMO GAM) – The firm has appointed Manuel Adamini as senior responsible investment strategist. The appointment marks a further expansion of the asset manager's fiduciary team, this time specifically with an expert who will help clients with the ESG integration of mandates and portfolios.
Adamini has a wealth of experience in sustainable investing. He was head of investor engagement at the British think tank Climate Bonds Initiative, head of responsible investment at the Dutch asset manager Actiam and a member of the international board of the Extractives Industries Transparency Initiative (EITI).
In his new role on the fiduciary team at BMO GAM, Adamini will advise institutional clients in the Netherlands about ESG strategy, sustainable investments, climate risks and new regulations. He will also support clients with the integration of ESG criteria in mandates and portfolios.
---
Fiera Capital – The asset manager has acquired a new global equities capability from AMP Capital. The four-strong team will be based in three locations – Simon Steele, lead portfolio manager, and Neil Mitchell based in London, David Naughtin in Hong Kong and Andy Gardner in Sydney.
The portfolio managers bring over $500m in assets under management to Fiera Capital.
The proposed transfer of the UCITS platform series is subject to regulatory and other approvals. Until the foregoing transfer and arrangements are completed, the Global Companies Fund series will continue to be managed together with AMP Capital by the same investment team.
"This seasoned team and their investment strategy are highly complementary to our existing offering," said Anik Lanthier, Fiera's president and chief investment officer, public markets. "In the UK and Europe, it will sit alongside our successful emerging markets equities, real estate and mid-market infrastructure teams, while in Asia it will broaden our capability alongside our Asia credit business."
---
Comgest – The global asset management group has doubled the size of its ESG research team, strengthening its capabilities as part of its quality growth investment approach. The team has grown from three long-standing members to six in just over a year.
Among the newest members are Petra Daroczi and Xing Xu, who joined Comgest in 2021 and 2020, respectively, as ESG analysts. The enlarged team is headed by Sébastien Thévoux-Chabuel, a veteran of ESG investing with 22 years of industry experience, and is based in Paris where two-thirds of Comgest's investment professionals are situated, including members of the European, Global, US, Global Emerging Markets and Japan teams.
In her new role, Daroczi is responsible for Comgest's proprietary ESG analysis of developed market companies, in particular US stocks. She previously worked at Aberdeen Standard Investments in Singapore as an ESG analyst and has 11 years of industry experience.
Xu, a native mandarin speaker, focuses on Chinese companies and works closely with the global emerging markets, Asia and China teams at Comgest across the firm's research offices in Paris, Hong Kong and Singapore. Prior to joining Comgest Xu was an analyst at Fosun Group. She was recognised with an outstanding investment research award by the CFA Institute for her work on the Chinese renewable energy industry.