Amundi, CNAVPL, Regnan, JOHCM, La Française, Vanguard, M&G, Aon, JP Morgan Asset Management, Pension Insurance Corporation, Tikehau Capital
Amundi – Gert-Jan Verhagen has been named chief executive officer of Amundi in the Netherlands. Prior to his new appointment, he had been head of indexing, ETF and smart beta sales for Benelux at Amundi since 2015. Prior to that, he was head of BlackRock iShares in The Netherlands since 2012, and before that he was iShares ETF senior sales director since 2010.
Verhagen worked for Van Lanschot Bankiers between 2000 and 2010, where he was head of product management investments. He started his career in finance in 1995 as a management trainee at ABN AMRO Bank. After his traineeship, he fulfilled the function of private banker investment advice between 1996 and 2000.
The move follows yesterday's announcement that Yves Perrier, the firm's CEO for 14 years, would be handing over the reins to Valérie Baudson upon the asset manager's annual general meeting in May.
---
CNAVPL – Marie-Anne François has been elected president of the board of directors of the Caisse nationale d'assurance vieillesse des professions libérales (CNAVPL), a French entity federating 10 pension schemes for the so-called liberal professions, such as dentists, midwives, and architects.

A speech therapist, François is also president of CARPIMKO, the retirement scheme for medical auxiliaries. Benefits managed by CNAVPL are part funded, part unfunded. She replaces Monique Durand. CNAVPL is at the service of more than a million professionals and pays a pension to more than 350,000 people.
---
Regnan – The responsible investment management business affiliated with JO Hambro Capital Management (JOHCM), hired Bertrand Lecourt, senior fund manager, and Saurabh Sharma, fund manager, ahead of the launch of a global equities sustainable water and waste investment strategy later this year.
Lecourt and Sharma will join Regnan in April from Fidelity International and will be based in JOHCM's London head office. They currently manage $2.5bn of assets within a sustainable water and waste strategy, including the $2.4bn Luxembourg-domiciled Sustainable Water & Waste Fund and a $88m UK-domiciled OEIC fund.
The team's appointment is the second investment team hire by Regnan as a standalone responsible investment business within Pendal Group, JOHCM's parent company. It follows the recruitment of the Regnan Equity Impact Solutions team, led by Tim Crockford, from Federated Hermes – International in December 2019.
Regnan's focus on delivering innovative and credible sustainable and impact investment solutions draws on over 20 years of experience at the frontier of responsible investment in engagement, advisory and research.
---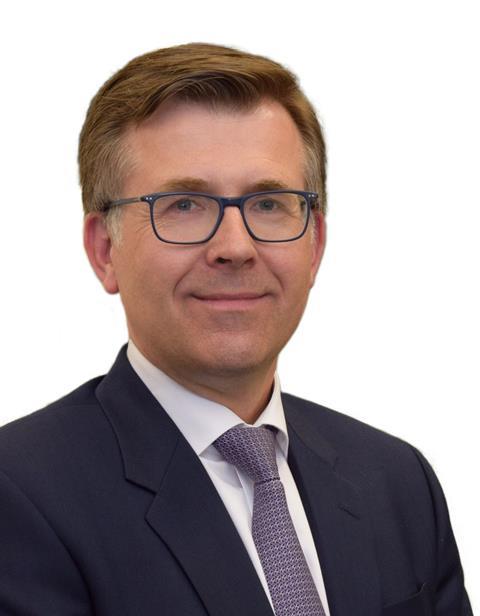 La Française Group – Roland Rott has been appointed as head of ESG and sustainable investment research for La Française Group.
The group began developing its ESG strategy in 2008 and has achieved significant milestones since. In 2014, it established its multi-asset ESG research centre that has recently been renamed La Française Sustainable Investment Research (LF SIR).
Rott joined the group in 2016 and was promoted to managing director of the ESG research centre in 2018. Under his leadership La Française Sustainable Investment Research, located in London, has become the group's centre of expertise in sustainable investment, covering all asset classes: equities, fixed income and real estate securities.
Rott will continue to work in close collaboration with Laurent Jacquier-Laforge, global head of sustainable investing for La Française Group, in defining and implementing the group's ESG strategy.
Rott leads sustainable investment research and engagement activities with a team of five ESG analysts. Furthermore, he is responsible for ESG data and methodologies, steering of ESG change projects and engaging in ESG product development and marketing with investment and distribution teams across group entities.
---
Vanguard – The investment giant has created the role of head of ESG strategy for the UK and Europe, to which Fong Yee Chan has been appointed.
Chan was previously director of FTSE Russell's sustainable investment products team, responsible for its EMEA sustainable investment ETF strategy. Before that she was ESG director at eFront, leading the firm's private equity solution. She sits on the board of directors for UK SIF.
Sean Hagerty, head of Vanguard, Europe, said Chan's expertise "will help accelerate our efforts to inform investors about our perspective on ESG topics, and we will continue to seek ways to deliver value to investors".
She will report to Matthew Piro, head of the portfolio reivew department for Europe.
---
M&G Investments – Alex Seddon has been appointed to lead the new 'Catalyst' team that M&G has created to implement a £5bn mandate for investment in privately-owned enterprises working to create a more sustainable world. The mandate is on behalf of the £136bn Prudential With-Profits Fund.
The new Catalyst team brings together 25 investment professionals from across M&G plc who have experience investing in public and private credit, real assets, structured and specialty finance, private equity, sustainable and impact investment.
Seddon was formerly co-head of private credit within M&G's private and alternative assets team. He reports to Will Nicoll, CIO of private and alternative assets at M&G.
---
Aon – Thomas Duun has been appointed as head of client management within the retirement and health solutions department of Aon Denmark. The consultancy said he would join the firm from his current position as marketing manager at Danish financial services group Alm. Brand. Aon said Duun had 20 years of experience with sales and consulting in the pension and brokerage industry, having also previously worked for AP Pension, Mercer and Topdanmark. The firm said he was due to start work in the new role on 1 April.
---
JP Morgan Asset Management (JPMAM) – Yo Takatsuki has left AXA Investment Managers to join JPMAM as head of investment stewardship for EMEA, responsible for activity including proxy voting, corporate engagement and stewardship reporting. He will work closely with JPMAM's portfolio managers and research analysts across asset classes, and report to Jennifer Wu, global head of sustainable investing.
Takatsuki replaces Rob Hardy, who left the firm recently. At AXA IM, Takatsuki headed up the firm's investment stewardship and active ownership programme globally. While there he led the call for "transition bonds", a new type of debt instrument to accommodate companies seeking to become environmentally-friendly for whom the green bond market may not be a viable option.
Takatsuki also has previous experience, of nearly a decade, as both as a news producer and broadcast journalist, holding roles at the BBC, Bloomberg and CNBC.
Wu said: "Yo's extensive expertise as a sustainable investing specialist and track record in leading investor stewardship programmes positions him incredibly well for his new role, particularly as we continue to intensify our focus across our five global stewardship priorities."
---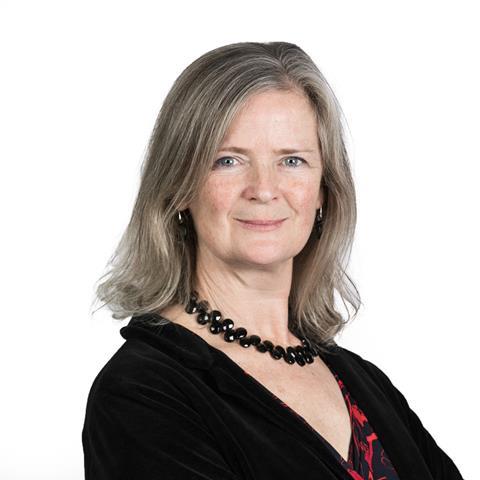 Pension Insurance Corporation (PIC) – The specialist pension insurer has recruited Sally Bridgeland to its board as independent non-executive director and chair of the risk committe, replacing Steve Sarjant.
Separately, Rob Sewell, an executive director and chief financial Officer of PIC, has announced his intention to retire from the company by the end of 2021. A search for his successor is underway.
Bridgeland's previous executive career roles include CEO of the BP Pension Fund and various roles at Aon (formerly Aon Hewitt), including head of the financial institutions practice and head of the investment consulting practice research team. Her non-executive roles have included trustee director, Lloyds Banking Group Pensions Trustees Limited; and trustee and investment committee chair, NEST Corporation.
She currently holds a number of non-executive roles, including as chair of Impax Asset Management plc and chair of Local Pensions Partnership Investments Limited.
---
Tikehau Capital – The alternative asset management and investment group has appointed Hassan Karimi as senior advisor in the Middle East Region.
Based in Dubai, Karimi will work closely with Frederic Giovansili, deputy CEO of Tikehau Investment Management and global head of sales, marketing and business development, to strengthen the firm's long-standing relationships with regional investors, as well as developing new partnerships in the region. He will also be responsible for providing insights on allocation trends as Tikehau Capital continues to meet the growing demand from institutional investors in the Gulf Cooperation Council region for exposure to alternative asset classes and private markets globally.
Karimi brings 15 years of experience investing in the region and co-founded Dubai-based asset management firm KHK & Partners, where he will continue to serve as managing director. Tikehau Capital will benefit from his deep relationships with institutional investors, as well as his expertise in deploying capital globally from the region.
To read the digital edition of IPE's latest magazine click here.