Mercer, Jupiter AM, EdenTree, Storebrand, LPPI, C-Quadrat, Impax, Cardano, State Street, LGIM, Phoenix Group, Alpha FMC

Mercer – Ashok Gupta has been named chair of Mercer's UK board. Selected for his extensive board and executive experience in the financial services industry, across asset management, wealth management and the pensions segments, Gupta will also chair the risk committee and the nominations committee.
An entrepreneur with over 40 years of experience in the UK insurance and financial services industry, Gupta has held a number of senior executive, advisor and actuarial positions during his career.
He chaired a Pension & Lifetime Savings Association taskforce that recommended superfunds, defined benefit consolidators for which there is now an interim regulatory regime. Gupta was also deputy chair of a Bank of England working group on procyclicality by pension funds and insurance companies.
He is currently a non-executive director at Sun Life Financial Inc., JP Morgan European Smaller Companies Investment Trust Plc, Ethical Journalism Network and chair – and a founder – of eValue, a financial services digital advice tools.
Sylvia Pozezanac, Mercer's UK CEO, said: "Ashok has been instrumental in building several highly successful financial services businesses, both traditional and digital. The board and our management team will greatly benefit from his extensive knowledge and experience of the UK pensions and investment industries as we continue to lead transformation in our industry."
---
Jupiter Asset Management – The firm announced a number of senior appointments within its sustainability team with Abbie Llewellyn-Waters being appointed to the new role of head of sustainable investing. With more than 15 years of sustainable investment experience, she has managed the Jupiter Global Sustainable Equities fund since inception. In her new role, she will lead the firm's sustainable investing capability, while retaining a clear focus on managing the global sustainable equity strategy.
Feeding into the work of Edward Bonham Carter, who has taken on a new role focusing on the company's stewardship and corporate responsibility activities, Llewellyn-Waters will continue to play an important role in shaping best practice across the business.
Fund manager Rhys Petheram was promoted to the new role of head of environmental solutions, working closely with Llewellyn-Waters. With 20 years' experience across fixed income and multi-asset portfolios, Petheram has co-managed the mixed-asset Jupiter Global Ecology Diversified fund since inception in 2016.
In his new role, Petheram will lead and evolve Jupiter's expertise in investing in companies intentionally focused on providing solutions to sustainability challenges across key environmental themes. He will oversee Jupiter's environmental solutions range across asset classes while continuing to co-manage the ecology fund and looking to build out Jupiter's capabilities in the green fixed income space.
This strategy restructure follows the decision of Charlie Thomas, head of strategy, environment and sustainability, to leave Jupiter after 20 years at the company, including 17 years at the helm of the Jupiter ecology fund.
---
EdenTree Investment Management – The responsible and sustainable investment manager has appointed Charlie Thomas as its new CIO, joining in Q2 2021. In his new role, Thomas will be tasked with ensuring EdenTree's team of experienced experts maintains their leadership position in an exciting and rapidly evolving market.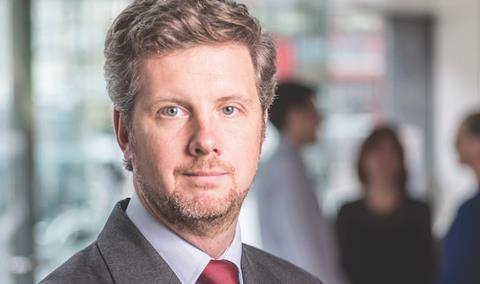 One of Thomas' first responsibilities will be reinvigorating EdenTree's product range and make ready for its next phase of growth, as it seeks to expand its influence in the responsible and sustainable investment space.
Thomas will take over from Sue Round, who has been fulfilling the role of acting CIO alongside her primary role as deputy chair. Previously, Robin Hepworth held the role of CIO at EdenTree from 2012 to 2020.
Round will remain within the business and continue in her role as deputy chair, driving EdenTree's leadership in the responsible and sustainable investment space, as she has for the last three decades.
Thomas brings more than two decades of investment management experience to the firm. Most recently, he was head of strategy, environment and sustainability at Jupiter Asset Management.
---
Storebrand Asset Management – Kamil  Zabielskias is replacing Matthew Smith as head of sustainable investments. Zabielskias joins from the Norwegian Export Credit Guarantee Agency, where he worked for the past 10 years.
At the export credit guarantee agency, he held positions such as ESG specialist in human rights, due diligence assessment and most recently head of sustainability. Before that Zabielskias worked at the Council on Ethics for Norway's sovereign wealth fund, Government Pension Fund Global.

Zabielskias will start his new role at Storebrand on 1 February. Smith, who had been at Storebrand since 2008, took up the role of director, sustainable finance, at KPMG Norway in October.
---
Local Pensions Partnership Investments (LPPI) – The partnership has announced the promotion of Louise Warden to head of real estate. In her new role Warden is responsible for managing LPPI's real estate portfolio as part of achieving ambitious asset management and capital deployment objectives, reporting to Simon Davy, head of private markets.
Warden joined the LPPI team as real estate portfolio manager in August 2019. Before LPPI, she was responsible for managing the direct and indirect property portfolios of West Yorkshire Pension Fund, a Local Government Pension Scheme. Previously she worked for the sovereign wealth fund of Abu Dhabi.
LPPI manages assets, allocated across seven major asset classes, on behalf of three pension funds: Lancashire County Pension Fund, the London Pensions Fund Authority and Royal County of Berkshire Pension Fund.
---
Ross Trustees – The trustee and pension services firm has appointed Richard Cousins as trustee director. He joins Ross Trustees from PwC where he was a partner and led the firm's pension funding solutions group. Cousins is an actuary by training and brings to Ross Trustees a strong track record in advising a wide range of clients on all aspects of defined benefit pension schemes, most specifically in relation to corporate transactions, restructuring and funding.
In addition to a broad-ranging experience across a variety of industry sectors, Cousins has built up a strong and productive relationship with The Pensions Regulator with whom he has worked on a wide range of topics, including clearance and the use of its moral hazard powers.
Richard has a particular interest in the evolving consolidator landscape and has already been heavily involved in evaluation exercises in this area both as a trustee and as an adviser.
---
C-Quadrat – Austrian asset manager C-Quadrat has named Christian Fastenrath as director institutional clients in Germany. Fastenrath served at Bank für Sozialwirtschaft between 2000 and 2020. With the new appointment, C-Quadrat adds to its sales team in the German office led by Jörg Hudemann.
The firm plans to expand sales activities in Germany with a focus on institutional clients beyond the current target group to also include foundations and churches, for example. C-Quadrat manages the GreenStars ESG fund which invests with an ecological and social impact.
---
Impax Asset Management – Sean Maguire has joined the Impax private equity/infrastructure team in London as a managing director. Maguire's industry network and commercial experience with power purchase agreements and adjacent renewable sectors will complement the private equity/infrastructure team's existing skill set. Maguire will be primarily focused on sourcing and executing new investment opportunities.
His appointment follows the recent arrival of Casey Forester who joined the Impax private equity/infrastructure team as a director and fundraising specialist in October 2019. Maguire reports directly to Carsten Johansen, managing director and head of the Impax private equity/infrastructure transaction team.
Maguire has more than 13 years of experience in the renewables industry having worked for leading European developers and utilities focusing on M&A, debt raising and PPA structuring. He joined the Norwegian state utility Statkraft after it acquired his previous employer Element Power two years ago. At Statkraft Maguire led a pan-European commercial team during a period of rapid growth for the Statkraft business.
---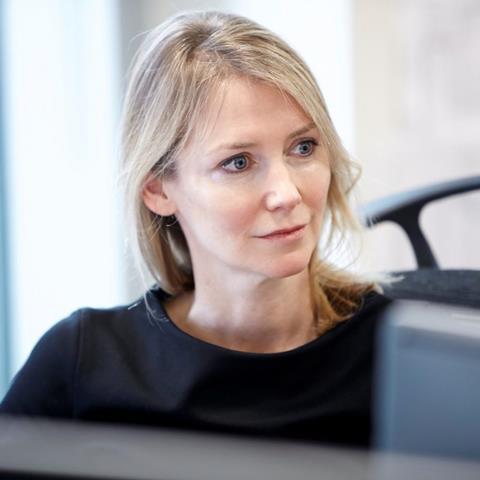 Cardano Group – The pensions risk and investment management specialist has announced the appointment of Claire Bowyer to the group's management board. She continues to be a group partner, a director of Cardano UK, and the group's general counsel. She will also continue to be responsible for the people leadership of Cardano UK's client team.
Bowyer has more than 20 years of legal experience, joining Cardano in 2009. In her role, she manages the legal and regulatory aspects affecting Cardano's business and clients' investments. Her team analyses fund structures, negotiates terms, leads on derivative arrangements, and advises on all other legal relationships, and regulatory developments.
In addition, Bowyer also structured Cardano's own pooled fund and led the legal aspects of Cardano's acquisition of Lincoln Pensions Limited in 2016 and NOW: Pensions Limited in 2019.
Prior to joining the Cardano Group, Bowyer was a senior lawyer at Travers Smith specialising in investment funds, private equity, and mergers and acquisitions.
---
State Street Corporation – Benjie Fraser has been appointed as regional segment head for asset owners in Europe, the Middle East and Africa (EMEA). Fraser's appointment follows that of Katherine McCabe, who joined State Street last year as North America asset owner sales head.
Fraser will work closely with Babloo Sarin, asset owner segment head for APAC, and Rob Baillie, North America asset owner segment head, to ensure strategies are aligned at a global level, while also being tailored at a local market level across the EMEA region.
Prior to joining State Street, Fraser led the global pensions business at JP Morgan. With more than 15 years of industry experience, he is an active leader and a regular speaker on industry topics including ESG and trends in public funds. Prior to JP Morgan, Fraser worked for both State Street and BNY Mellon.
McCabe joined State Street from BNY Mellon, where she spent 25 years in various roles, including serving as US head of asset owner business development.
---
Legal & General Invesment Management (LGIM) – Silvia Schaak has been named co-head of institutional for Germany, Switzerland & Austria.
She has been with LGIM since 2018, responsible for expanding the client base in German-speaking countries as well as servicing institutional clients. LGIM said that in these three years, it has been tripled its assets in this region.
Before joining LGIM, Schaak was head of multi-asset class solutions at Credit Suisse Germany and responsible for Institutional Portfolio Management at CS Kapitalgesellschaft mbH.
---
Phoenix Group – Colin Williams has been appointed managing director, pensions and savings, joining the business in June 2021. He was most recently managing director of Aviva's workplace savings and retirement business and its financial advice business, and played an integral role in driving growth of Aviva's Master Trust proposition, having also served as a scheme strategist.
Before that he held executive level positions in Friends Life, Axa Corporate Benefits, Fidelity International and Prudential Assurance.
Williams said: "I believe Phoenix has a great business model, a clear strategy and a talented management team, which uniquely positions Phoenix to meet the growing and more complex needs of customers, regardless of whether they are saving through their workplace pensions or through individual savings."
---
Alpha FMC – Keith Aylwin, an industry technology, operations and outsourcing expert, has joined the asset management consultancy as a director in its pensions & retail investments leadership team. He will have a focus on technology and transformation.
Aylwin joins from EY, where he led the life & pensions technology transformation practice for five years.
---
Ersel – Fabrizio Pasta, most recently at Per4m Asset Management, has been hired to lead the international business development effort for the company's asset management business.
"The development of our private banking, asset management and wealth planning businesses continues to head in the right direction, while being complemented by important new offerings," said Andrea Rotti, the Ersel Group's CEO.
"With this new arrival we welcome to our team a member with proven experience and value, in order to boost the development of our international presence and support the group's growth in all the areas in which it operates."
---
BlueMark – Sarah Gelfand, an impact investing early pioneer, has joined the impact verification provider as managing director.
She was a founding director at the Global Impact Investing Network (GIIN), where she led development of the industry's leading system for measuring and managing impact "IRIS" (now IRIS+). Most recently she was vice president of social impact programmes at Fidelity Charitable and before that a deputy director at Duke University.
BlueMark is the now one-year old impact verification business of Tideline, a specialist consultant for the impact investing industry
---
ScalingFunds – Patrick Stampfli, former COO of Schroders Europe and CEO of its Luxembourg business, has joined fintech firm ScalingFunds as business development director for continental Europe.
ScalingFunds is a fund management software provider for alternative investment funds and SPVs. Stampfli said his ambition was to "offer industry players solutions to stay at the digital forefront".
Stampfli left Schroders in June 2020.
To read the digital edition of IPE's latest magazine click here.