RPMI Railpen, Acadian, PIMCO, Legal & General, BNP Paribas AM, Nedgroup, HSBC AM, Ambienta, Spence & Partners, Generali, GIBAM, Goldman Sachs
---
RPMI Railpen (Railpen) – Railpen, which manages £31bn of assets on behalf of the UK's railway pension schemes, has announced plans to internalise its trading desk, which is expected to be operational over the summer. This follows substantial growth in Railpen's trading activity over the past few years.
Tom O'Kelly has joined Railpen as head trader reporting to Rachit Sharma, investment director who oversees Railpen's execution arrangements. O'Kelly has a strong background in multi-asset trading, having spent 11 years at Dalton Strategic Partnership, followed by periods at Balyasny Asset Management and, most recently, Santander Asset Management.
---
Acadian Asset Management – Andy Moniz has joined the systematic investors' London affiliate as director of responsible investing.
He joins from Putnam Investments, where he served as director of applied data science investments with responsibility for creating systematic ESG stock selection strategies. Prior to Putnam, Moniz served as managing director, chief data scientist and head of quant equity research at Deutsche Bank.
"We are thrilled to have Andy join the team to lead Acadian's global ESG initiatives and help further shape our responsible investing approach." said Brendan Bradley, CIO at Acadian. "Andy's wealth of experience with ESG strategies in quantitative finance and data science will be a tremendous asset as we continue to evolve our research efforts and expand our sustainable solutions in this important space."
---
PIMCO – The fixed income giant has announced that Michèle Flournoy, an expert in US defense policy and national security issues, is joining its global advisory board.
Flournoy served as under secretary of defense for policy in the Obama Administration and as deputy assistant secretary of defense for strategy during the Clinton administration. She is managing partner of WestExec Advisors, which she co-founded with US Secretary of State Antony Blinken, and former co-founder and CEO of the Center for a New American Security.
"Michèle has deep experience in US defense policy and national security issues and is a remarkable addition to our global advisory board," said Emmanuel Roman, PIMCO's CEO. "Her insights and analysis of the role geopolitical developments will play in policies and actions by major governments will help us assess their potential impact on capital markets for our clients."
---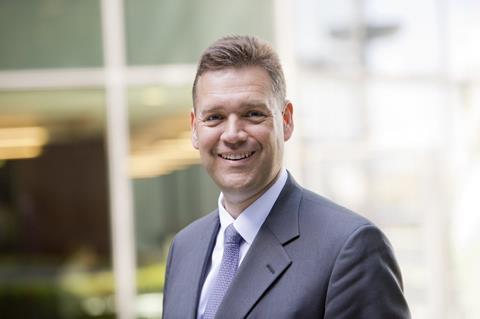 Legal & General Retail Retirement (LGRR) – Andrew Kail has taken over as CEO of the division, replacing Chris Knight, who is moving into the role of Legal & General Group chief risk officer.
Kail joins LGRR from PricewaterhouseCoopers, where he spent 30 years in a wide variety of roles including, most recently, as the head of financial services.
"I am really excited to be joining Legal & General Retail Retirement," he said. "We know that the coming years will present a challenging and increasingly complicated landscape for people approaching, and in retirement. I believe LGRR's breadth of solutions and services is uniquely suited to helping customers make better decisions and in turn, get better outcomes."
---
BNP Paribas Asset Management – Michael Herskovich will replace Helena Viñes Fiestas as global head of stewardship within its Sustainability Centre, the asset manager announced this week. Viñes Fiestas will be leaving BNPP AM after 10 years to take up a new role as a board member of the Comisión Nacional del Mercado de Valores, the Spanish securities market regulator, in May.
Herskovich has been BNPP AM's global head of corporate governance since 2009, responsible for implementing its stewardship policy, including proxy voting, issuer engagement and corporate governance analysis. His wider industry activity includes being a board member of the International Corporate Governance Network, chair of the French asset manager association's corporate governance committee, and chair of the international corporate governance committee of the Council of Institutional Investors.
Jane Ambachtsheer, global head of sustainability at BNPP AM, said: "Michael is a long-standing expert in the field of stewardship, with strong relationships in the industry. He has been instrumental in the development of our ambitious approach to corporate governance and this new role reflects his expertise and ambition in terms of stewardship activity.
"I would like to take this opportunity to congratulate Helena on her appointment to the CNMV and wish her every success in her new role. Her appointment is great testimony to the significant contribution she has made to responsible investment and sustainable finance during the past 10 years."
Viñes Fiestas is a member of the European Commission's platform on sustainable finance, the successor to the technical expert group on sustainable finance. It is not clear whether she will retain this role; IPE understands the Commission will be making an announcement about this.
---
Nedgroup Investments – The South African investment manager has hired Tom Caddick from Santander Asset Management as its new head of investments, London for the multi-management division. He will be taking over from Andrew Yeadon, who will be retiring.
At Santander, Caddick latterly served as CIO after joining in 2011 to head the multi-manager division. Before working at Santander, he was at LV Asset Management.
---
HSBC Asset Management – The group has appointed Michael Stromsoe as head of investor relations for its alternatives business. Based in London, he will report to Steven Ward, head of alternative products.
With over 15 years' experience in marketing and capital raising, Stromsoe will be responsible for working with the firm's institutional and wholesale sales and client servicing teams to define and develop all aspects of client communication and post-sale engagement on alternative products.
He joins from Macquarie, where he was responsible for strategic and operational leadership of the marketing and investor services team, supporting Macquarie's global infrastructure and real asset business. Prior to that, he was head of investor relations and partner at Brevan Howard.
In 2020, HSBC Asset Management set out its strategy to re-position its business as a core solutions and specialist emerging markets, Asia and alternatives focused asset manager, with client centricity, investment excellence and sustainable investing as key enablers. Over the past four years the firm's alternatives team has doubled its assets to $56bn of assets under management, advice and oversight and will continue its expansion in 2021 while developing products to benefit its clients.
---
Ambienta SGR SpA – The sustainability-focused European asset manager has appointed two senior members. William Kitchin becomes head of business development for Ambienta X, the firm's public markets division, while Michele Romualdi has been appointed head of sales Italy.
In their new roles, Kitchin and Romualdi will focus on growing Ambienta X, which targets both institutional and private investors. Ambienta X Alpha, the world's first absolute return strategy entirely focused on environmental sustainability, was launched in 2020 and currently has assets exceeding $500m.
Investors in Ambienta X Alpha's institutional vehicle include leading Italian and international institutional investors as well as family offices. Ambienta also has a vehicle in partnership with Banca Generali, Lux IM Alpha Green, to focus on Banca Generali's private clients.
Kitchin and Romualdi joined the firm in February and March 2021, respectively, and will report directly to Nino Tronchetti Provera, managing partner and founder of Ambienta.
---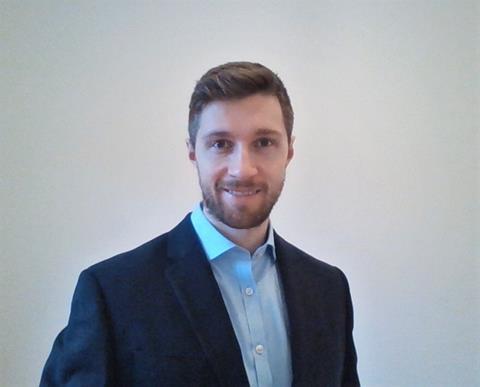 Spence & Partners – The provider of pensions advisory and data services to pensions schemes in the UK has announced two new actuarial appointments within the team: Graham Newman joins as scheme actuary within Spence's London office, while David Lucas joins the Belfast office as consulting actuary.
Newman brings more than 20 years of actuarial experience working across a range of firms. He joins from Capita, where latterly he was an actuarial practice leader for London, Reading and Whitstable with responsibility for the regional team and for the development and implementation of the business strategy. Prior to working at Capita, he held a senior actuarial role at Broadstone Corporate Benefits Limited and also worked as a consultant at Mercer.
Lucas joins from Lane Clark & Peacock where he spent more than five years working in a range of actuarial consulting roles. He previously spent over a year working in Spence's Belfast office as an actuarial student.
---
Generali – The Italian financial services group has announced new appointments in the group insurance and investment function as well as in the asset and wealth management business unit.
Effective as of 1 March, Francesco Martorana has been appointed to the new role of group CIO of Assicurazioni Generali S.p.A, with responsibility to steer, coordinate and monitor all investment activities for the group's insurance portfolios. He has been CEO of Generali Insurance Asset Management S.p.A. since 2019, and with Generali Group since 2013.
Separately, Bruno Servant has been appointed CEO of Generali Insurance Asset Management within the asset and wealth management business unit led by Carlo Trabattoni. Servant will be responsible for the development of investment solutions for the group's insurance companies as well as third party insurance players and pension funds. He joined Generali Group in 2012 as CIO of Generali France and since 2018 has also held the role of head of group investment management solutions.
Effective 15 April, Tim Rainsford will take on the role of CEO of Generali Investments Partners in addition to that of global head of sales. Before joining Generali in September 2020 he was group head of distribution and marketing at GAM Investments.
---
GIB Asset Management (GIBAM) – The $11bn sustainable asset manager has appointed Greg Konieczny and Kunal Desai to launch its global emerging market equity team, with Konieczny as its head and Desai as portfolio manager.
Konieczny was a founding partner of Mobius Capital Partners and also worked at Franklin Templeton, where he co-managed the franchise as director of specialty strategies in the emerging markets group alongside leading the emerging markets active ownership group and private equity strategy.
Desai was also previously at Mobius Capital Partners, and before that he worked at Neptune.
---
Goldman Sachs Asset Management – Margaret Chinwe Anadu has been appointed global head of sustainability and impact at the asset manager.
In a memo to staff, Goldman Sachs said she would partner closely with Dina Powell McCormick, global head of sustainability and inclusive growth for Goldman Sachs, and John Goldstein, head of the sustainable finance group, "to ensure connectivity to broader firm initiatives".
Additionally, Chinwe Anadu and Hugh Lawson, who has led client engagement and product strategy related to ESG opportunities across public markets, will co-chair a newly formed asset management sustainability council.
To read the digital edition of IPE's latest magazine click here.