BBC Pension Trust, Legal & General, CQS, FCLT, CalPERS, Aargauische Pensionskasse, Centraal Beheer, Pensioenfonds Xerox, Metro Pensioenfonds, Telegraaf Pensioenfonds, Pantheon, Merian Global Investors, SEI, Amundi, M&G, Willis Towers Watson, Franklin Templeton, Newton Investment Management, Munich Re, JP Morgan Asset Management, Principles for Responsible Investment, Eurosif
BBC Pension Trust – Former BT Pension Scheme (BTPS) chief executive Eileen Haughey has joined the board of trustees of the BBC's £16bn (€17.7bn) pension fund as an independent trustee.
Haughey stepped down last year after five years at BTPS, the UK's largest corporate pension fund. She was previously CEO of ICI Pension Funds, and has also worked for Deloitte, Marks & Spencer and Andersen in a variety of pensions, corporate finance and tax roles.
Catherine Claydon, independent chair of the BBC Pension Trust, said: "Eileen has a wealth of relevant experience in pensions and corporate finance and we are very pleased that she is joining the board as an independent trustee. The role of these trustees is important in ensuring that the whole board continues to govern the scheme with a professional and independent approach."
---
Legal & General – The UK listed financial services giant has appointed Joanne Segars to the independent governance committee (IGC) of its defined contribution pension offerings.
The IGC oversees the workplace and mature savings pension schemes operated by Legal & General (L&G), which currently have roughly £20bn in assets collectively.
Segars has taken up a number of board positions since leaving UK pensions trade body the Pensions and Lifetime Savings Association in 2017 after more than 10 years as its chief executive. Among her current non-executive roles are chair of the board of LGPS Central, trustee director at NOW: Pensions, and a member of the policy council at the Pensions Policy Institute.
She has also previously chaired the boards of the Pensions Infrastructure Platform, Pensions Europe, and the Environment Agency Pension Fund.
---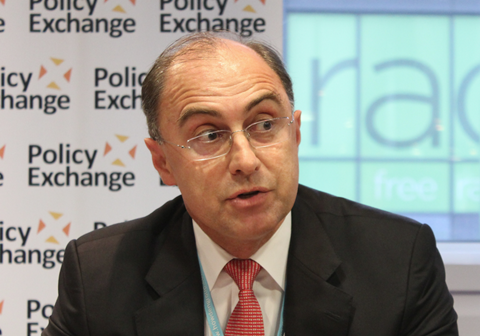 CQS – Credit specialist manager CQS has appointed former London Stock Exchange CEO Xavier Rolet as its new chief executive, effective 14 January. The appointment is subject to regulatory approval.
Rolet succeeds Sir Michael Hintze, founder of CQS, who will continue to lead the firm's investment operations as senior investment officer, as well as continuing as executive chairman.
Sir Michael said Rolet "has the experience and has demonstrated he knows how to build financial services businesses", describing him as "a man of great integrity and one of the best CEOs I know".
Rolet added: "CQS has a strong platform from which to grow. It has a great brand, investment management platform and talented people. I am very much looking forward to working with our teams to grow the firm in a rapidly changing environment for investment management."
---
FCLT – The CEOs of Nuveen Investments, Kempen Capital Management and Schroders have joined the board of Focusing Capital for the Long Term (FCLT), the not-for-profit organisation working to encourage a longer-term focus in business and investment decision-making.
Vijay Advani of Nuveen, Leni Boeren of Kempen and Schroders' Peter Harrison were selected, as were three business representatives.
Else Bos, chair of prudential supervision at the Dutch central bank and former chief executive of PGGM, is one of three inaugural members of FCLTGlobal's board of directors to have stepped down, although she and the others remain involved in their capacity as strategic advisers.
---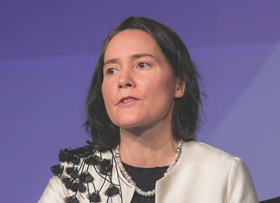 CalPERS – Elisabeth Bourqui has resigned from the giant US pension fund after less than eight months as chief operating investment officer. She moved to the US from Switzerland last year, having previously led ABB's global pension operations.
A spokeswoman for CalPERS confirmed Bourqui's resignation but declined to provide further details.
---
Aargauische Pensionskasse (APK) – Frank Meisinger has been named the new head of pensions and a member of the executive board at the public sector pension fund for the Swiss canton of Aargau. Meisinger took up the position on 10 December, succeeding Alain Siegfried. According to his LinkedIn profile, Meisinger was previously at Aon Hewitt.
---
Centraal Beheer APF – Jeroen van der Put has started as board member for investment and client relations at the general pension fund Centraal Beheer APF. Last year, he left as director of Media Pensioendiensten, the provider and asset manager for the €6bn sector scheme PNO Media. He is also a trustee at the €8.5bn pension fund PostNL as well as chairman of the risk management committee of the Dutch Pensions Federation.
---
Pensioenfonds Xerox – Paul van Aalst is the new chairman of the investment committee of the €870m Dutch pension fund of Xerox. Van Aalst, who joined the committee as a member in 2004, is founder of and partner at Strategeon Investment Consultancy. He is also a trustee and chair of the investment committees at the pension funds Grontmij and Wolters Kluwer.
---
Metro Pensioenfonds – Ard Jansen and Edwin Helwerda have been named as new board members of the €580m Pensioenfonds Metro, representing workers and employers, respectively. Jansen is risk manager and head controller at Makro Nederland. Helwerda is a specialist for compensation and benefits at the same company.
---
Telegraaf Pensioenfonds – Arne Mulder has been nominated as candidate board member on behalf of the sponsor at the €1.2bn pension fund for daily newspaper De Telegraaf. He is to succeed Monique Visser-Moos, who left last year. Mulder is business process manager at TMG.
---
Pantheon – The $42bn (€36.4bn) alternatives manager has opened a Dublin office and appointed five staff to run its Irish operations. The office will be the official investment manager for Pantheon's Luxembourg-domiciled funds.
Stephen Branagan has been appointed to lead the team as CEO and head of Ireland. He joined the company last year from Farmgas Community Partners.
In addition, Maeve Kelly has joined from Cantor Fitzgerald as head of compliance, Laura Kilduff has moved from HSBC Ireland to become operational risk manager and chief risk officer, while Sinead McQuaid has joined from Goldman Sachs as senior fund accountant. Naomi Daly will chair Pantheon Ireland's board.
---
Merian Global Investors – Richard Buxton has stepped down as CEO of Merian Global Investors to focus on his fund management responsibilities. Buxton led a management buyout of the asset management arm of Old Mutual Global Investors last year, rebranding it as Merian in the autumn.
Mark Gregory has been appointed as the €38.6bn asset manager's CEO, subject to regulatory approval. Buxton remains a major shareholder in the company, as well as its head of equities.
Gregory, a former chief financial officer for Legal & General, joined Merian's board in October 2018 as an independent non-executive director.
---
SEI – Katherine Lynas has joined the fiduciary management specialist as head of alternative lead generation and defined benefit consultant relations, tasked with managing SEI's relationships with UK consultants and building relationships with "key influencers" in the fiduciary market.
Lynas was previously head of operations at XPS Investment, following four years as head of manager research at Punter Southall before its merger with Xafinity in 2017. She has also worked at Camradata Analytical Services as director of research and consulting.
---
Amundi – Kasper Elmgreen has joined from Nordea Asset Management as head of Amundi's equity investment platform, based in Dublin. At Nordea, Elmgreen was head of fundamental equities, and he has also worked for Bankinvest Asset Management. In his new role, he will oversee volatility, convertible bonds, Japanese equity, and global equity strategies, with a particular focus on European equity.
---
M&G Investments – Ingo Matthey has been appointed as M&G's head of institutional business development for Germany, a newly created role. He has been tasked with "developing and expanding client relationships with insurance companies, pension funds and corporates in Germany".
Matthey was previously a sales director at Wells Fargo, overseeing the company's business in Germany and Austria.
Werner Kolitsch, head of M&G for Germany and Austria, said: "With Ingo Matthey we are gaining a proven sales professional and expert in institutional asset management for our German sales team. His profound expertise in the field of alternative investments and illiquid strategies and his many years of experience and excellent networking will help us to effectively expand our institutional business in Germany."
---
Willis Towers Watson – The consultancy firm has appointed Costas Yiasoumi as a senior director in its pension de-risking transaction business as advisers and insurers continue to prepare for an expected bumper year of transactions. Willis Towers Watson believes as much as £30bn of new transactions could be completed in 2019.
Yiasoumi joins from Legal & General where he was head of core business, focusing on the buy-in and buyout market. Prior to this he held senior roles at Partnership Assurance, SwissRe, JPMorgan and Mercer, where he led the UK bulk annuity team.
---
Franklin Templeton Investments – George Szemere has been appointed head of alternative sales for the EMEA region, responsible for distribution of the US asset manager's private equity, hedge, commodities, real estate, infrastructure and venture capital offerings.
He joins from Columbia Threadneedle where he was most recently head of liquid alternatives and global strategic relations for EMEA. He has also worked for ABN Amro Asset Management and Goldman Sachs Asset Management.
---
Newton Investment Management – The £51.8bn UK-based asset manager has appointed Jin Philips as head of strategic relationships for the EMEA region. It is her second spell at Newton, having previously worked at the company between 2008 and 2013, latterly as co-head of North America.
Philips joins from SecureInsights, a management consultancy, where she was a consultant. She has also worked for IDSS Holdings, Barclays Global Investors and Cambridge Associates.
---
Robeco – Rotterdam-based asset manager Robeco has appointed Jamie Stuttard as co-head of its global fixed income macro team. In addition, Regina Borromeo has joined the team as a portfolio manager to focus on top-down credit allocation strategies within Robeco's total return funds..
Stuttard previously worked at HSBC in London as head of European and US credit strategy. He has also held several senior fixed income positions at Fidelity, Schroders and PIMCO. Borromeo joined from Brandywine Global Investment Management in London, where she was head of international high yield.
---
Munich Re/JP Morgan – Reinsurer Munich Re has hired Nick Gartside as chief investment officer, starting on 18 March. He joins from JP Morgan Asset Management where he is international CIO for fixed income, currency and commodities. He has also led the fixed income operations at Schroders.
Joachim Wenning, chairman of Munich Re's management board, said centralising its asset management operations was "an essential pre-requisite" to improving the risk-return profile of the companies investment portfolio.
---
Principles for Responsible Investment (PRI) – The PRI has appointed five new signatory representatives to its private equity advisory committee, to replace five that have stepped down, effective this month. The committee advises the PRI on the strategy and execution of the private equity programme.
The new members are: Scott Zdrazil, senior investment officer at LACERA, a US public sector pension fund; Jennifer Signori, senior vice president in ESG and impact investing at Neuberger Berman; Ignacio Sarria, managing director at New Mountain Capital; Stéphane Villemain, director of responsible investment at Canadian pension fund PSP; and Silva Dezelan, sustainability director at Robeco.
---
Luxembourg Stock Exchange – Flavia Micilotta left Eurosif a few days ago to become the director of Luxembourg Green Exchange, Luxembourg Stock Exchange's sustainable development platform. Micilotta was the European sustainable investment forum's executive director, having joined Eurosif in December 2015 from the Brussels-based Foreign Trade Association. Micilotta introduced her last Eurosif newsletter as the organisation's executive director on 4 January.