Credit Suisse AM, LGIM, Investment Association, Aon, Newton, Neuberger Berman, MN, Golding Capital Partners
Credit Suisse Asset Management – Jeroen Bos is leaving NN Investment Partners (NN IP) to join the Swiss asset manager as global head of sustainable investing, a new role, effective 1 January 2022.
Bos started at NN IP, which is being acquired by Goldman Sachs, in 2008. He most recently served as head of specialised equity and responsible investing, and was also a member of NN IP's ESG board and chaired its proxy voting committee.
Credit Suisse said his experience in applying (ESG) data analysis and technologies, such as natural language processing, in investment processes would be invaluable in its efforts to transform its asset management business, in particular using technology.
Bos sits on the investment committee for the Dutch rail and public transport pension fund, Pensioensfonds Rail & OV, where he advises on investment matters, including responsible investing.
He is also a board member of the Work with Nature Foundation, a non-profit organisation protecting Costa Rica's rainforests, and a member of CFA Institute's global ESG working group and technical committee.
---
Legal & General Investment Management (LGIM) – Kurt Morriesen will be the asset manager's new head of investment stewardship, joining in January from the United Nations Development Programme (UNDP), where he is a senior adviser for impact investments and SDGs, a role he has held since 2018.
At LGIM Morriesen will report to CEO Michelle Scrimgeour, and takes over the position from Sacha Sadan, who left in 2021 to become the head of ESG at the Financial Conduct Authority.
According to LGIM, Morriesen has over 15 years of impact investment and ESG strategy experience in international organisations, such as the World Bank, International Finance Corporation, PRI, United Nations, GIZ, and the Inter-American Development Bank, as well as in private firms specialised in sustainable investments in Africa, South Asia and Latin America.
Separately, LGIM has confirmed that Meryam Omi, head of sustainability, will be leaving the asset manager at the end of the year. She is reportedly going to lead a new climate finance organisation seeded by the Children's Investment Fund Foundation. Over the past year Omi, who has been with LGIM for more than 13 years, has been on secondment with the United Nations in her role as head of sustainability and responsible investment strategy for the COP26 High Level Champions Group.
A spokesman for LGIM said Omi had played an instrumental role in the growth of LGIM's investment stewardship team and that the asset manager looked forward to a continued relationship with her in an advisory capacity to the business.
---
Investment Association (IA) – Sonja Laud, Legal & General Investment Management's CIO, has been appointed as the new chair of the Investment Association's investment committee. The committee is one of the IA's most senior committees, convening CIO-level individuals from member firms to provide strategic direction and oversight on all matters affecting IA members as investors and users of capital markets.
This includes effective investment in all asset classes, capital markets developments and top level oversight of the IA's work on sustainability and responsible investment, which continues to be a key area of development within the investment industry.
Laud replaces Rick LaCaille, executive vice president and senior adviser for State Street Group, as chair of the committee.
---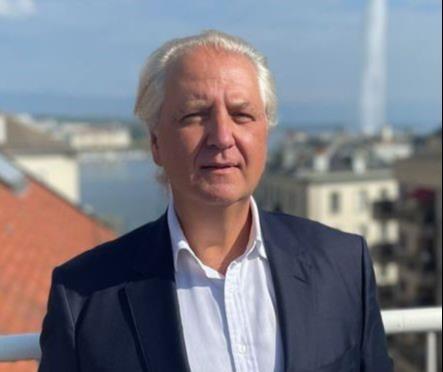 Aon – Pierre Brunel has been named as new chief executive officer of Aon Switzerland. He led Aon's commercial risk, health solutions & affinity business in western Switzerland since 2016 and took over the role of co-managing director for Switzerland this year.
Prior to this Brunel held a number of leadership roles in the insurance industry. He has over 30 years of experience in the insurance industry, mainly in Switzerland and with a focus on large domestic businesses.
Kai Buechter, CEO for Aon Germany & DACH Region, said: "The announced appointment will thus allow us to focus on our customers with a high level of continuity in order to guarantee an impeccable service. Pierre Brunel has deep experience in the insurance industry. He has exceptional experience of the Swiss market and an excellent reputation within Aon. He not only possesses first-class professional knowledge and strong experience, but has an extensive, far-reaching network."
---
MN – Krispijn Bertoen is the new head of responsible investment at MN, the asset manager of the Netherlands' metal industry funds PME and PMT. Bertoen succeeds Karlijn van Lierop, who recently joined BMO GAM as a responsible investment product specialist.
Bertoen has been working at MN for two years. Commenting on his appointment, Bertoen said he wants to help pension funds contribute to accelerating "the systemic changes needed in areas such as the energy transition, biodiversity and livable wages."
---
Newton Investment Management Limited – Therese Niklasson is joining the BNY Mellon entity from Ninety One (formerly Investec Asset Management) as global head of sustainable investment. Reporting directly to CEO Euan Munro, she will join the Newton executive committee and manage the continued development of Newton's responsible investment team of 19 specialists.
At Ninety One Niklasson was most recently global head of sustainability, leading the development and execution of the firm's holistic sustainability strategy. She joined the firm from Threadneedle Investments, where she was head of governance and responsible investment.
At Newton, she replaces Andrew Parry, who left after about two years to join J O Hambro Capital Management.
---
Neuberger Berman – The employee-owned investment manager announced the expansion of its fixed income platform with the addition of five professionals dedicated to the broad spectrum of private placement credit markets globally.
The firm's new private placement credit team is expected to be fully operational in early 2022. The team will be led by Frank LaTorraca, who is joining from Macquarie Investment Management, where he was co-head of the asset class.
Two additional senior members of the team, Philip Lee and Nicole Tullo, are also joining from Macquarie and bring extensive private placements experience. Lori Cuneo will join from JPMorgan where she has spent over 20 years sourcing, structuring, and distributing private placements and establishing a leading market position in this sector. Cuneo, along with LaTorraca, will focus on client sourcing and portfolio management.
Chuck Devereux has joined from T. Rowe Price and will lead private placement research efforts. The team will be fully integrated with Neuberger Berman's $201bn (€177.8bn) fixed income platform, leveraging the firm's broad research, risk and operational resources.
---
Golding Capital Partners – The asset manager for alternative investments has named Christian Schütz as head its ESG office. Schütz will be responsible for implementing the company's sustainability goals internally and with regard to its investments.
He has served at PIMCO for the past 16 years, most recently as senior vice president credit research. Schütz started his career as a credit research analyst, to move on to be responsible for European utilities in London and then leading the credit analysis team for the energy sector in Europe, Middle East and Africa. He was also responsible for defining the strategy to implement ESG criteria within active credit management operations and was a member of PIMCO's global sustainability initiative.
To read the digital edition of IPE's latest magazine click here.