Velliv, ABP, Lombard Odier Group, Angelo Gordon, Unigestion, La Française, TwentyFour, Green Arrow Capital
Green Arrow Capital – Ivonne Forno, former CEO of Italy's Laborfonds, has been appointed to the board of Green Arrow Capital, the Italian alternative investments platform, as independent director.
Until May of this year, Forno led the €3.4bn regional pension fund for workers in the Trentino-South Tyrol region. She was forced to take a sabbatical for health reasons, but has now resumed her activities.
Green Arrow Capital manages €1.8bn of institutional capital and specialises in green energy and infrastructure investments. Along with Forno's appointment, the firm has announced a number of new hires, including Giancarlo Giorgi, former general manager of Inarcassa, Italy's first-pillar pension funds for architects and engineers.
Read Ivonne Forno's exit interview here.
---
Velliv – Thomas Kjærgaard is leaving the Danish pension provider – formerly Nordea Life and Pension Denmark – after about four years, most recently as its head of ESG.
Kjærgaard joined what was then Nordea in 2018, as head of investment governance and affairs. He had previously been at Danske Bank for more than nine years, as head of responsible investment. In September 2020 he took on the role of head of ESG at what by then was Velliv, a pensions mutual.
Announcing his departure on LinkedIn, Kjærgaard said he felt privileged to have been a part of the creation of Velliv since it bid farewell to Nordea. Along with the setting up of the investment department, he said in the post, solid foundations had also been laid for responsible investment and active ownership.
"That work has now come so far that the time is right for me to move on," Kjærgaard wrote.
"Fortunately society has not stopped being interested in investment and sustainability, and I certainly have not," he said, adding: "In the New Year, I will throw myself into many of the ideas and conversations that I, for good reasons, haven't been able to take any further."
---
ABP – The Dutch fund's board has appointed Dominique Dijkhuis and Yolanda Verdonk-van Lokven as executive directors. As of 1 January 2022 they will form the three-strong executive board joining the chair, Harmen van Wijnen as ABP switches to a different governance model, the so-called mixed governance model.
The executive board is responsible for the day-to-day management of the fund.
Dijkhuis, who previously worked at De Nederlandsche Bank, the Netherlands Authority for the Financial Markets and asset manager BMO, will be responsible for investment policy, with an emphasis on sustainable and responsible investment. Verdonk, from Dutch Railways, is responsible for pension administration in her new role at ABP's execuvite board.
---
Lombard Odier Group – Jean-Pascal Porcherot will become managing partner of Lombard Odier effective 1 January 2022. He will be responsible for Lombard Odier Investment Managers (LOIM), the group's asset management division, and will continue to run LOIM together with Nathalia Barazal. He will remain based in Geneva.
Porcherot joined the group in 2009 and was primarily involved in the development of the group's alternative investment strategies within LOIM. He was appointed CEO of its hedge fund business (1798 Alternatives) in 2015.
---
Angelo Gordon – Allison Binns, former executive director for global sustainability research at Morgan Stanley, has been named head of ESG and sustainable investing strategies at the New York-headquartered alternative investment firm. In connection with her appointment, the firm has joined the Principles for Responsible Investment.
Before joining Morgan Stanley, Binns spent over seven years at Chevron, where she served in a number of senior corporate advisory roles focused on ESG and geopolitical issues.
---
Unigestion – The asset manager has created an academic advisory board, led by Beatrice Weder di Mauro, professor of international economics at the Graduate Institute of International and Development Studies in Geneva and president of the Centre for Economic Policy Research, and a non-executive director of Unigestion.
Fiona Frick, chief executive officer of Unigestion, will act as the board's vice chair.
The first independent external members are Patrick Bolton, professor of finance and economics at Imperial College and Columbia University, and Rüdiger Fahlenbrach, professor of finance at the Ecole Polytechnique Fédérale de Lausanne.
Emmanuel Jurczenko, professor of finance at EDHEC and an academic consultant to Unigestion, together with Jerome Teiletche, head of cross asset solutions – who leads the global coordination of research at Unigestion – will also be permanent members of the advisory board.
---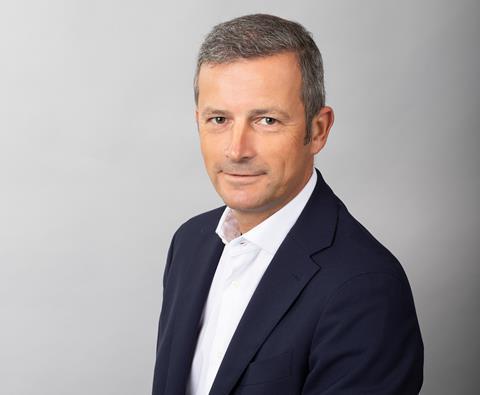 La Française – The multi-expertise asset management group has appointed Olivier Brouwers as head of Benelux and Nordics. He will report to Gerardo Duplat, head of international business development.
With nearly 25 years of experience in the asset management industry (active and passive), Brouwers brings to La Française a solid understanding of the challenges of cross-border fund distribution and socially responsible investment. More recently, he was CEO ad-interim for more than a year for the asset management subsidiary of the Belfius Group.
---
TwentyFour Asset Management – Ben Hayward has been named the new CEO of the fixed income boutique of Switzerland-based Vontobel Group. A founding partner of TwentyFour, he will replace Mark Holman, who has been the firm's CEO since its inception in 2008 and will leave his role in January 2022.
Holman will now spend 100% of his time on portfolio management as a member of the firm's multi-sector bond team. Hayward will be relinquishing day-to-day portfolio management responsibilities in the asset-backed securities (ABS) business but remain a member of the firm's asset allocation committee.
TwentyFour will also be expanding its executive committee with the addition of partners Eoin Walsh and Sujan Nadarajah, following the addition of partner John Magrath earlier in the year.
To read the digital edition of IPE's latest magazine click here.