AP Pension, Janus Henderson, GPFN, Folketrygdfondet, GPFG, Council on Ethics, Van Lanschot Kempen, Varma, YIT, Neuberger Berman, Redington
AP Pension – Morten Hemmingsen and Allan Normark Nielsen have been given new roles at Danish commercial mutual pensions provider AP Pension, following the appointment of Rasmus Cederholm as the company's new investment chief last week.
The firm said it had appointed Hemmingsen as deputy CIO – a newly-created role, and Normark Nielsen as its new head of equities, filling the role being vacated by Cederholm, who has been promoted to replace current CIO Ralf Magnussen. Magnussen was poached by Nykredit Asset Management to become its new chief executive officer.
AP Pension said that as deputy CIO, Hemmingsen would become part of the management of its investment team, taking on special responsibility for bonds and credit investments. He has worked for the pension fund since 2017 as its head of fixed income, having previously spent eight years at PenSam in various managerial roles including as its CIO.
As head of equities, Nielsen will have overall responsibility for AP Pension's equities team and portfolio, the DKK143bn (€19bn) pension provider said. Nielsen has worked as a senior portfolio manager at the firm since 2018. Before that, he worked for Danske Capital for over nine years in the same position. AP Pension said the two men would take up their new roles on 1 June.
---
Janus Henderson Group – Effective 1 October 2021, Nick Maroutsos will be departing the firm to take a career break.
Maroutsos is head of global bonds and co-portfolio manager of Janus Henderson's Absolute Return Income and Global Multi-Sector Fixed Income related strategies.
As part of Janus Henderson's robust succession planning, Maroutsos will work closely with the global bonds team over the period to ensure a smooth transition and handover of responsibilities.
From 1 October 2021, under the leadership of Jim Cielinski, global head of fixed income, the following portfolio managers will continue to work in their current roles: Jason England and Daniel Siluk will remain co-portfolio managers on the Janus Henderson Absolute Return Income strategy and related funds; Andrew Mulliner, currently head of global aggregate, will continue to serve in this role and oversee the multi-sector global bond portfolio strategies.
Maroutsos said: "While my decision to take a career break is bittersweet, I have the utmost confidence in the team and their investment process. Having worked closely with the team for many years, I have no doubt their talent and unwavering dedication to serving our clients will position them to generate solid returns. I thank the team and senior management for their trust over the past 15 years and will miss their professionalism and friendship."
Janus Henderson's global bonds team is built on collaboration across multiple geographies and anticipates no disruption to its cohesive global approach. Furthermore, it ensures global coverage across all major markets allowing for broader, more open collaboration, and increased idea exchange.
---
GPFN/Folketrygdfondet – The Norwegian Ministry of Finance has appointed Frances Eaton and Elisabeth Maråk Støle as new members of the supervisory board of Folketrygdfondet, the investment manager behind the Government Pension Fund Norway (GPFN).
It also said the firm's chair Siri Teigum had been reappointed, and Bjørn Østbø and Liselott Kilaas had been reappointed as board members. Eaton, Støle, Østbø and Kilaas have been appointed until 2025, while Teigum has been appointed until 2023, the ministry said. The board members now leaving are Marianne Hansen, Renate Larsen and the permanent deputy Christine Tørklep. Board member Trond Døskeland is taking over from Tørklep as permanent deputy in the changeover.
---
GPFG/Council on Ethics – Svein Richard Brandtzæg and Siv Helen Rygh Torstensen have been appointed as new members of the Council on Ethics (Etikkrådet) for the Government Pension Fund Global (GPFG), Norway's Ministry of Finance announced.
Trude Myklebust has been reappointed, it said. The three have each been appointed for a four-year period running from 1 June to 31 May 2025, and join chair Johan Andresen and existing member Cecilie Hellestveit on the advisory panel. The two outgoing members of the council are deputy chair Hans Christian Bugge, and Brit Rugland, according to the announcement.
---
Van Lanschot Kempen – The Dutch bank and asset manager has appointed Maarten Edixhoven as its new chief executive officer. Edixhoven will succeed Karl Guha, who announced his departure in January of this year.
Commenting on his appointment, Edixhoven said he plans "to further develop important themes such as sustainability and new technology in business operations and services".
Edixhoven joins from insurance firm Aegon Nederland, where he has served as CEO since 2017. Before that he was CEO of Zwitserleven, another insurance firm. Between 2013 and 2017, Edixhoven also was a board member of a foundation that fosters initiatives for micro pensions in developing countries.
---
Varma/YIT – Ilkka Tomperi, investment director, head of real estate at Finnish mutual pension insurance company Varma, announced he is leaving the pension provider for a new job. Tomperi is going to Finnish urban developer YIT, having been appointed executive vice president of the company's partnership properties segment and a member of its group management team, he revealed in a post on LinkedIn.
Tomperi has worked at Varma – one of the two largest pension insurers in Finland's earnings-related pension system – for eight years heading up the firm's property operation. YIT said he would start work there at the beginning of August.
---
Neuberger Berman – The US employee-owned investment manager has announced the appointment of Kei Okamura, director of Japan investment stewardship, to the chair of the Japan Working Group (JWG) of the Asian Corporate Governance Association (ACGA).
ACGA, based in Hong Kong, is an independent, non-profit membership organisation dedicated to working with investors, companies, and regulators in the implementation of effective corporate governance practices throughout Asia. The JWG is a sub-group of ACGA investor members comprised of like-minded professionals committed to advancing corporate governance and investment stewardship in Japan on behalf of their organizations.
Jamie Allen, founding secretary general of the ACGA, said: "Japan has long been a key market for ACGA's advocacy work in Asia. We are very pleased to welcome Kei as the new chair of our JWG at this critical juncture in Japan's corporate governance and ESG evolution. Kei brings the perfect blend of expert knowledge, communication skills and organisational abilities to the role. We have no doubt that the JWG will go from strength to strength under his leadership."
---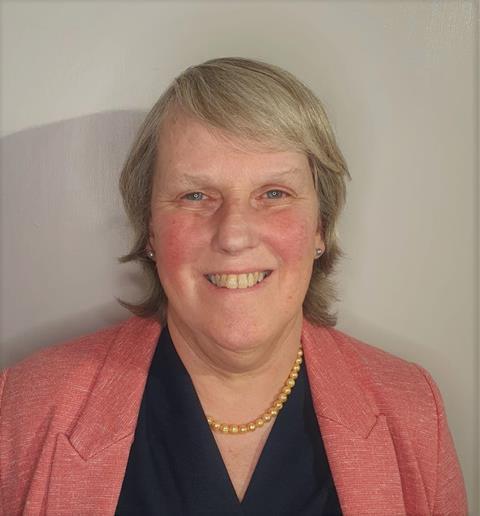 Redington – Jill Davys has been appointed to lead Redington's offering for the local government pension scheme (LGPS).
Davys brings more than 30 years of experience in managing funds and related services both within the City and at the local government level to the role, which she started in April this year.
Most recently, Davys served as assistant director of investments for the West Midlands Pension Fund, one of the largest of its kind in the UK. In the role, she initially covered a broad spectrum of finance and investment strategy but latterly focused on responsible investment and investment partnerships.
In her new role at Redington, Davys is responsible for building closer relationships with key LGPS stakeholders, and for helping the firm to further position itself as a thought leader, and advocate, in the LGPS space.
Prior to joining the West Midlands Pension Fund, Davys worked for 12 years as head of financial services at the London Borough of Hackney, managing all aspects of the fund. She was also closely involved in establishing the investment pooling company London CIV, where she would later serve as head of client relations. In addition, she brings more than 20 years of experience as a fund manager in the City, having variously focused on equities, derivatives, and strategic asset allocation.
Alongside her work at Redington, Davys will continue to support the London Borough of Sutton, helping to manage the fund there.
To read the digital edition of IPE's latest magazine click here.