PNO Media, the Dutch pension fund for the creative sector, gained 2% last year after its alternatives holdings and allocations to European and US large cap equities outperformed.
In its annual report for 2018, the €6.3bn scheme said the return exceeded its benchmark by 0.5 percentage points.
However, the result was fully offset by a 2% loss incurred on its currency hedge, as the US dollar appreciated 4.8% relative to the euro.
The scheme's overall result of 0.1% was due to a 32% interest rate hedging position, PNO said.
The non-mandatory industry-wide scheme had hedged three quarters of its listed securities denominated in US and Hong Kong dollars, sterling and yen. It also fully hedged its fixed income investments in developed markets and US dollar-denominated emerging market debt.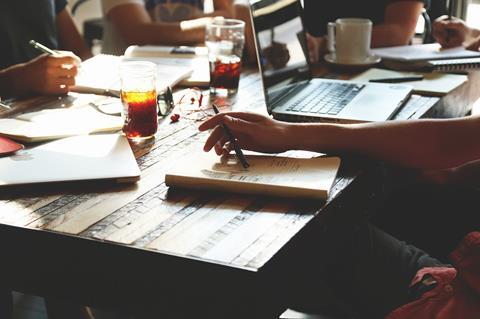 Several other Dutch schemes have recently revealed the negative impacts of their currency hedge positions over the course of 2018, including medical consultants' scheme SPMS, Achmea's company scheme, construction sector fund BpfBouw and corporate scheme Philips Pensioenfonds.
Mixed equity performance
PNO Media reported a 3.9% loss on its equity portfolio, but this amounted to an outperformance of 2.8 percentage points.
The pension fund credited the result in particular to actively managed long-term investments in European and US large caps, which returned 2.2%.
It added that the large caps portfolio had consistently outperformed its benchmark by approximately 2 percentage points since its inception in 2005.
In contrast, the pension fund lost 17.6% on European small caps, in stark contrast to the allocation's 23.4% gain in 2017.
Alternatives holdings gained 14.3%, with infrastructure and non-listed real estate producing 13.4% and 13.6%, respectively.
Private equity delivered 15.7%, the scheme reported, adding that the asset class had outperformed listed equity by 6.7 percentage points on average over the past 10 years.
The scheme's annual report showed that its fixed income portfolio generated a profit of 2.4%, largely due to long-duration euro-denominated government bonds, which improved by 6.1%.
European investment grade credit lost 1.2%, while Dutch residential mortgages gained 1.2%.
Separately, PNO Media said it had introduced a new defined contribution lifecycle plan, following its ambition to keep on growing in order to remain healthy and independent.
It said its aim was for participants to purchase a pension from PNO at retirement, which would enable the scheme to invest in listed markets for longer during the accrual phase, increasing the chances of higher benefits.
However, the new pension arrangements were a major contributor to an increase in pension provision costs by €70 to €306 per participant.
PNO Media said it spent 71 bps on asset management and transactions combined. At June-end, the pension fund's coverage ratio stood at 103.5%.