The chief executive of index provider Scientific Beta has described as "inadmissible" arguments made by MSCI in response to a call from investors for index providers to exclude controversial weapon manufacturers from their mainstream indices.
In a press release, Noël Amenc said there were "no practical or academic grounds for the idea that a broad cap-weighted index representing all investment opportunities cannot as a result contain an ESG filter by default".
The weight of the exclusions proposed by Swiss Sustainable Finance (SSF) – the organisation co-ordinating the investor campaign – was far lower than the exclusions or weight limitations implemented by all index providers to guarantee the liquidity and investability of their global market capitalisation-weighted indices, said Amenc.
In addition, he said, excluding stocks linked to controversial weapons would not significantly affect the weighted average market performance provided by cap-weighted indices.
Scientific Beta was of the view that "promoting an opt-in option that corresponds to a paid service falls short of what is at stake with this exclusion from an ethical and humanitarian standpoint".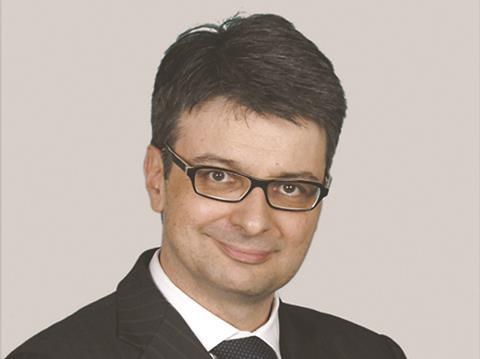 Its statement continued: "Ultimately… MSCI's response is representative of the attitude of a large share of the players in the index industry who consider that ESG is a good business opportunity rather than an opportunity to do good."
The smart beta index provider indicated that, from June, it would offer all clients indices with "minimal exclusions", and that it would also consult with clients about making these exclusions the default choice, with an opt-out approach.
Amenc was responding to MSCI comments reported by IPE last month, after SSF published an open letter to index providers in several newspapers.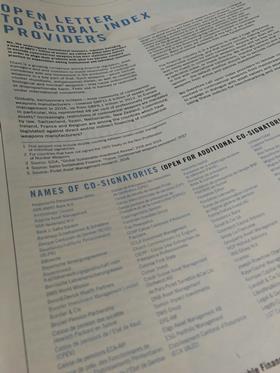 In a letter to the president of SSF, Amenc noted that many other index providers also argued that a broad cap-weighted index could not contain an ESG filter by default.
MSCI declined to comment on Scientific Beta's press release. SSF is in the process of engaging with the large index providers.
The SSF investor campaign continues to gain backers, with the CHF8bn (€7bn) Swiss pension fund Profond among recent signatories of the open letter to index providers.