A Swedish lobby group for fund managers has warned that planned reforms of the country's Premium Pensions System (PPM) could reduce competition and limit savers' choices.
The PPM – a state-run platform for private pension savings – is undergoing major changes to its range of funds, including new rules raising the bar for providers offering products. The changes mean a third of options previously available are likely to be removed from the platform.
Fredrik Nordström, chief executive of the Swedish Investment Fund Association (Fondbolagens förening), acknowledged in a column in business newspaper Dagens Industri that the Swedish Pensions Agency's power to procure funds for the PPM platform could push down fees.
However, he added: "At the same time, there are a large number of disadvantages of procured solutions. They reduce competition and run the risk of leading to forced displacement of savers' capital when new procurements change the selection of funds."
Nordström said there was no doubt that stricter requirements and enhanced consumer protections had already had an effect after the first phase of the PPM reform. These changes – together with effective supervision from the Swedish Financial Supervisory Authority – would lead to consumer protection for all savers, he said.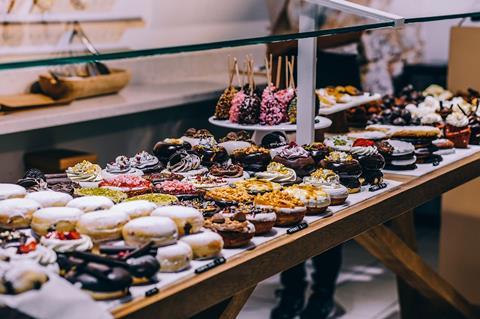 However, instead of evaluating the changes that had now been implemented, politicians in Sweden wanted to continue with reforms, Nordström said, with a government inquiry now looking at replacing the current fund marketplace's offering through procurement.
"We run the risk of having a concentration of power with a few giant funds [that are] in practice state-controlled," he said.
The Swedish Investment Fund Association has 49 member companies that collectively manage around 90% of fund-based saving in Sweden.
Pensions Agency drives down costs
Separately, the Swedish Pensions Agency, which manages the PPM, reported that from 11 May it would pass on SEK8.4bn to fund savers.
Of this total, SEK4.7bn came from discounts given by fund managers and SEK3.6bn came from "inheritance gains" from customers who died, the savings of whom were passed on to other customers.
This total was up from SEK7.9bn in the previous year, according to the agency's figures.
"The discount means that funds within the premium pension have low fees, which in the long term gives a considerably higher premium pension for the individual savers," said Erik Fransson, head of the agency's funds marketplace department.
The agency also reported that its fees to PPM savers decreased to SEK494m this year, from SEK803m in 2018. The reduction was the result of the paying off of a loan granted to the PPM to fund its creation.