A former UK pensions minister has strongly criticised politicians for personal attacks on the chief executive of the country's Pensions Regulator (TPR).
Lesley Titcomb today announced she would be stepping down from TPR in February at the end of her four-year contract.
In a statement, Titcomb said it had been a "difficult personal decision", taken after extensive discussion with her family and the chairman of TPR.
"I love working at TPR and am immensely proud of what we are achieving," she said. "But as I turn 57 next month, the end of my contract in February 2019 feels like the appropriate moment to find more time in my life for family, friends, other interests and opportunities.
"However, in the nine months before my departure we have a lot more to do. I will be here leading that work with my strong, committed TPR team."
Steve Webb, who was pensions minister from 2010 to 2015, suggested members of parliament had played a role in Titcomb's decision.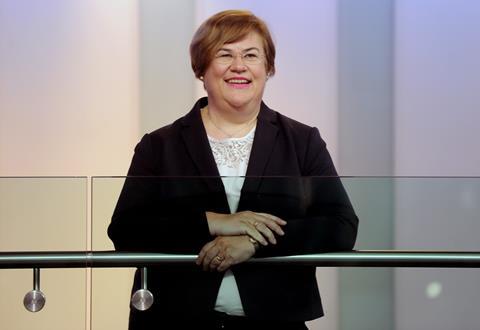 Expressing disappointment about her departure, the director of policy at Royal London said: "The legitimate challenges about the work of the Pensions Regulator have recently crossed the line into unnecessarily and inappropriately personal vilification of the current CEO.
"If parliament wants the best people to lead public bodies, it needs to reflect on whether those people will be willing to subject themselves to highly personal scrutiny and attacks of the sort we have seen in recent months."
Webb defended TPR, saying it had achieved "notable successes" under Titcomb's leadership. He said recent criticisms were particularly unfair given that many of the events in question happened before she became chief executive.
TPR has come under repeated fire from politicians – in particular the Work and Pensions Select Committee – in relation to the high-profile collapses of high street retailer BHS and, more recently, contractor Carillion.
The regulator has emphasised that, while in the past the balance of priorities between members and employers had not always been right, it has made significant changes in a bid to become "clearer, quicker and tougher".
In the three years since Titcomb became chief executive, the regulator had focused on being more visible and proactively engaged to ensure scheme members get their promised pensions, TPR said in a statement today.
It highlighted achievements such as securing £363m (€413m) for members of the BHS pension schemes and £329m for members of the Coats scheme, the restructuring of the British Steel Pension Scheme, and setting up an authorisation regime for master trusts. TPR has also overseen the rollout of automatic enrolment across the UK.
TPR's chairman, Mark Boyle, will immediately start the search for a successor. The eventual appointment of Titcomb's replacement will be subject to approval of the secretary of state for work and pensions.
Boyle said he wanted to express appreciation, on behalf of TPR's board and the whole organisation, for the "superb job" Titcomb was continuing to do.
"We respect her decision, but will be very sorry to lose her," he said. "She has been a real catalyst for change, working with energy and drive to get results and make a difference to the way we work.
"Lesley has strengthened our leadership team and will continue, over the coming months, to implement TPR Future, the change programme she and I instigated together which is already making us a more effective regulator."