The UK's financial regulator has issued a damning report on advice relating to transfers out of defined benefit (DB) schemes, declaring that "too much advice… is still not of an acceptable standard".
The Financial Conduct Authority (FCA) has been conducting an in-depth review of the UK's financial advice market for several years, redoubling its efforts since the restructuring of the British Steel Pension Scheme highlighted the vulnerability of DB pension savers to inappropriate or fraudulent advice.
It reviewed cases for 235,000 DB members who received advice about moving their pensions out of DB schemes and into other arrangements. Of those, 69% were recommended a transfer, despite the FCA and the Pensions Regulator repeatedly warning that doing so was rarely in scheme members' best interests.
Announcing the findings today, Megan Butler, executive director of supervision, wholesale and specialists at the FCA, said: "We have said repeatedly that, when advising on DB transfers, advisers should start from the position that a transfer is not suitable. It is deeply concerning and disappointing to see that transfers are still being recommended at the levels we have seen.
"Deciding whether to transfer out of a DB scheme is one of the most complex financial decisions a consumer may have to make and it is vital customers get high quality advice. Our ambition is for pension transfer advice to reach the same standard as that of the rest of the financial advice market."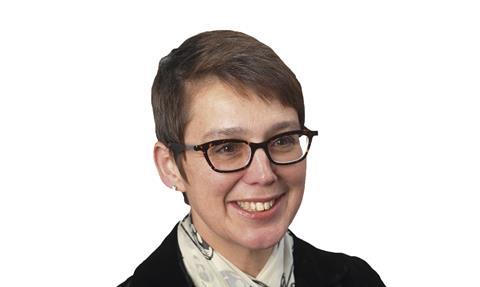 More than 1,400 advice companies – out of 3,015 surveyed by the regulator – recommended a transfer out of a DB scheme for more than 75% of their clients. However, when the FCA factored in advisers' "triage" processes, the figure fell to 55%.
While the FCA acknowledged that the data did not reflect the "suitability" of advice, it gave the regulator "the information it needs to focus its supervision work to drive up the quality of advice".
The regulator said it would write to "all firms where the potential for harm has been identified in the data the firm has supplied".
Transfers from DB schemes to defined contribution (DC) arrangements have increased in recent years following a 2015 rule change that opened up greater flexibilities for DC savers at retirement.
"The sooner that action is taken against those who are not doing a proper job, the more confidence consumers can have when they seek transfer advice"

Sir Steve Webb, Royal London
Sir Steve Webb, director of policy at Royal London and the UK pensions minister when so-called 'pension freedoms' were introduced, said: "Good advisers are rigorously screening out people who should not transfer and make clear the advantages of staying in a DB scheme. But some are relying on unregulated introducers to drum up business and seem to be leaning much too far towards recommending transfers.
"The sooner that action is taken against those who are not doing a proper job, the more confidence consumers can have when they seek transfer advice."
Bob Scott, senior partner at LCP, added that greater flexibility regarding access to DB savings could help reduce the number of inappropriate transfers, but acknowledged that "there are no signs the government intends to act on this".
"As long as DB flexibilities aren't directly available, trustees and employers might consider whether to offer partial transfers," he said. "Such arrangements can enable members to access some of their DB pension flexibly while not giving up all of the security that a DB pension brings."
Ford's UK pension scheme announced plans to introduce partial transfers last year.
LCP's Scott added that employers and pension scheme trustees "should consider whether to appoint a dedicated IFA to their scheme and offer paid-for or subsidised advice to members on certain occasions that would help members understand all their options better, and would guard against people taking inappropriate decisions on the basis of bad advice".
The FCA's DB transfer advice survey in numbers
2,426
Advice firms polled by the FCA that worked on DB transfer cases
234,951
Scheme members who received advice
162,047
Scheme members who were recommended to transfer out of their DB scheme
£82.8bn
Total value of DB pensions on which transfer advice was given
£352,303
Average value of DB pot per member