A UK pension scheme of travel agency company TUI has agreed two pension risk transfer transactions for £794m (€921m) with Legal & General Assurance Society Limited.
The deals comprise a £610m partial buy-in for the BAL section of the TUI Group UK Pension Trust, and a £184m full buy-in for the TAPS section of the scheme. There are three pension sections within the scheme.
Mike Roberts from PAN Trustees, chair of the trustee board, said the transaction had concluded at attractive pricing, closing the gap to being fully funded and providing increased security of benefits for members of the scheme.
"Working with the support of TUI, we ran a thorough process to select Legal & General and we are delighted to have achieved such a positive step for the benefit of our membership," he said.
Imogen Cothay, partner at LCP, which advised the trustee, said the pricing achieved surpassed the trustee's original expectations.
"With a long-term target of full insurance, the market volatility arising due to COVID-19 provided a springboard for the trustee to take a significant step towards reaching their long-term goal," she said.
Linklaters provided legal advice to the trustee, while TUI was advised by Isio and Herbert Smith Freehills. Legal advice was provided to Legal & General by Eversheds Sutherland.
The TUI deals bring to at least £2bn the amount of bulk annuities for UK pension schemes announced this year so far, on top of £9bn across two longevity swaps, an AXA UK scheme and an unnamed scheme.
Last week Legal & General announced a conversion of an assured payment policy, a relatively new derisking solution, with the AIB Group UK Pension Scheme, and Aviva disclosed a £190m buy-in for the Wyeth Group Pension and Life Assurance Scheme (1997), sponsored by a Pfizer group employer.
New CEO at Lothian Pension Fund
David Vallery will replace Doug Heron as chief executive officer of Lothian Pension Fund later this month, the £8bn (€9.3bn) Scottish local authority pension scheme announced today.
Lothian said Vallery is a highly experienced financial executive, having most recently served as chief financial officer at Police Mutual Assurance Society, where he worked for four years.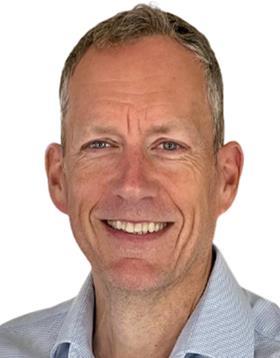 According to his LinkedIn profile, before that he worked as a independent consultant for a short period, was partner at KPMG, and head of portfolio management service at Bank of Scotland. Lothian noted that in a previous role he was CFO of an Australian insurance group.
Heron has been CEO of the Scottish pension fund since February 2019 and, as previously reported, is leaving for a similar role overseas.
"I'm delighted to appoint David to the role of CEO for Lothian Pension Fund," said Stephen Moir, executive director of resources at City of Edinburgh Council and scheme chair.
"David has a strong CV of proven success in the financial sector and I'm confident that his experience and knowledge will benefit LPF and further enrich the great work that they're doing for members and employers."
Lothian Pension Fund is the second largest local government pension scheme in Scotland, and unique in that it holds FCA-regulated status, meaning it can provide advisory services and manage assets for third parties.
Looking for IPE's latest magazine? Read the digital edition here.