US technology group Colfax has struck a deal with Legal & General (L&G) to insure part of its UK defined benefit (DB) pension liabilities and set up a full scheme buyout.
The buy-in transaction covers £230m (€268.7m) worth of liabilites for the Howden Group Pension Plan, insuring the pension benefits of 2,000 members.
In a press release, L&G said the latest deal meant it had insured benefits for all the Howden scheme's members and could begin planning for a full buyout to take the scheme off Colfax's balance sheet.
Crawford McLean, chairman of the Howden Group Pension Plan trustee board, said: "We have worked closely with the company over the past few years to improve the plan's funding position to be fully funded. This has enabled us to steadily reduce the plan's exposure to uncertain asset returns. Insuring benefits for all members was the next logical step in this process and also removes the plan's exposure to longevity risk.
"The trustees also liaised closely with Legal & General to develop the best solution for our members and to improve the security of their benefits. We look forward to continuing to work together as Legal & General assumes responsibility for paying our members' benefits."
Neil Rogers, bulk annuity specialist at Mercer and lead adviser to the trustees, added: "Given the plan's complicated benefit structure, considerable preparation was key to delivering this major milestone in the trustees' long-term risk reduction strategy. We are pleased that many months of close collaboration by all involved have now paid off."
L&G's buy-in with Howden follows a £250m insurance deal completed in 2017 for another of Colfax's UK-based schemes.
Reuters reported in January that Colfax was exploring options for selling Howden, which manufactures air and gas handling equipment, as part of a change of business strategy.
Listed groups confirm bulk annuity deals worth €686m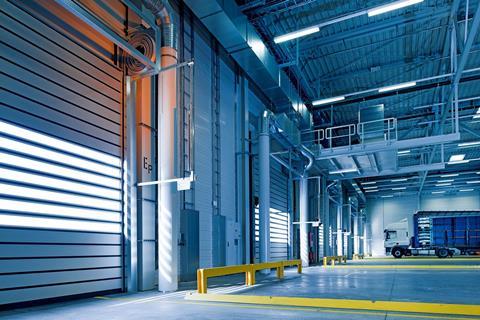 FTSE 100-listed real estate company Segro has offloaded its £235.6m pension scheme to an unnamed insurance company, according to its 2018 annual report.
The transaction was agreed in December and is expected to conclude this year. The company booked a one-off pension cost of £51.8m for 2018 to finance the transaction.
Segro has been approached for comment.
Separately, energy company Hunting also completed a buyout of its pension fund late last year, according to its annual report. It followed a series of buy-ins worth a combined $466m (€410.7m) at the end of 2017.
Following the conversion of the buy-in deals to a bulk annuity buyout with an insurer, Hunting received a refund of $10.6m as the scheme was in surplus.