Finnish pensions insurer Varma has invested €200m in a European equity exchange-traded fund (ETF) it helped develop and whose exclusions will be guided by a largely Nordic committee.
The €45.8bn pension insurer said the ETF – the L&G Europe Equity (Responsible Exclusions) fund, listed on the London Stock Exchange – was created jointly with Legal & General Investment Management (LGIM) and index investment company Foxberry.
Timo Sallinen, senior deputy president of investments at Varma, said: "We could not find an investment product that suited our ESG criteria for responsible investment, so we decided to develop one in collaboration with LGIM and Foxberry."
Varma said the new fund would select investments based on how well companies take into account environmental, social and governance issues in their operations. The fund will also exclude all tobacco and weapons companies, as well as firms that produce high emissions or hold significant fossil fuel reserves.
The pension provider also said the new fund would exclude all companies that have breached international agreements or committed human rights violations, such as through the use of child labour.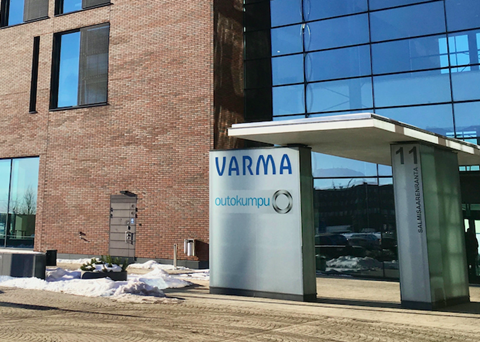 "Alternatives are needed for exclusion-based products," said Sallinen. "Many investors on their own may lack the resources to thoroughly look into companies for exclusion purposes."
The index that the ETF is based on uses the expertise of a five-person sustainability advisory committee to help construct the portfolio. The committee includes Tomas Franzen, former chief investment strategist at AP2, and Gustaf Hagerud, a former deputy chief executive of AP3.
Vesa Syrjäläinen, responsible investment analyst at Varma, also sits on the panel.
LGIM said that, guided by the committee, the fund would exclude companies that become less responsible but also account for those firms that become more responsible, which might otherwise be missed by static or sector-based exclusion policies.
Varma's move follows a similar investment by fellow Finnish pension insurer Ilmarinen, which had a hand in developing its own ESG ETF. In May, it invested €750m in an ETF it worked on in collaboration with iShares, with the fund subsequently listed on the US stock market. Ilmarinen has also developed ETFs with Lyxor and DWS.