Finnish pension insurer Varma posted a 1.4% loss on its investments in the first quarter of this year, but said returns on alternative assets had guarded against deeper losses.
Risto Murto, president and chief executive of Varma, warned of current risks in both local and global economies from trade disputes.
"The next steps are decisive," he said. "If the trade war escalates, it may have almost immediate effects on Finland too."
Companies' global investments in particular would be quick to react if confidence in exports and imports were to waver, he said.
"It is also desirable from Finland's perspective that free global trade remains unscathed," Murto added.
Large Dutch pension schemes also suffered Q1 losses that were blamed largely on the effects of trade war rhetoric.
Reima Rytsölä, Varma's CIO, said the markets "woke up from hibernation" in early February and volatility returned.
He said the market was now in "a muted phase", but warned that the end of the cycle was "looming on the horizon".
Varma's equity allocation lost 1.4% in the January-to-March period, while fixed income investments lost 0.3%. However, hedge funds returned 1.9% and property generated 1.2%.
"Diversification into alternative investments helped in the challenging investment environment," Murto said.
The value of Varma's investments stood at €45.7bn at the end of March, ranking it just below competitor Ilmarinen in terms of assets under management.
Varma runs statutory earnings-related pensions for 885,000 people in the private sector.
Ilmarinen records equity loss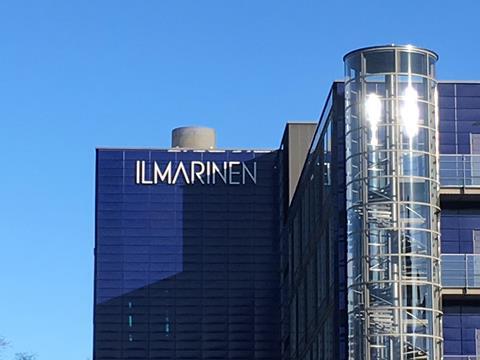 Meanwhile, rival pension insurer Ilmarinen reported a first quarter loss of 0.1% with fixed income investments and real estate making positive returns.
Stefan Björkman, Ilmarinen's acting president and chief executive, blamed the loss on key equity markets for depressing the Q1 result.
Listed equities made a 1.6% loss in the quarter, but the equity portion of Ilmarinen's portfolio as a whole – including private equity – made a narrower loss of 0.8%.
Fixed income assets returned 0.4%, while property generated a 1.3% gain.
Björkman said the first phase of the company's merger with its smaller rival Etera had been a success since the deal became official at the beginning of the year.
Investment portfolios, HR and financial administration were merged as planned and the employees moved to shared premises in Helsinki's Ruoholahti district, he said.
"However, the integration process still continues by, for example, gradually merging the IT systems related to insurance and pensions over the next two years," Björkman added. Ilmarinen aimed to get the full benefit of integration by 2020.
Ilmarinen's total investments were worth €46.1bn at the end of March, and as a merged entity, the firm said it managed pensions for more than 1.1m Finns.