Fiona Miller will join the Border to Coast Pensions Partnership (BCPP) as chief operating officer in January.
Miller has been a driving force behind the creation of the £43bn (€48.2bn) BCPP collaboration and the wider pooling project among local government pension schemes (LGPS). In December she was presented with IPE's Gold Award for Pension Fund Achievement of the Year for her efforts.
She is currently head of pensions and treasury at Cumbria County Council where she oversees the £2.5bn pension scheme.
Miller will join CEO Rachel Elwell, who was appointed last month and will take up her role in December.
In a statement announcing the appointment, BCPP said it expected to build a team of roughly 70 staff to be based in Leeds.
Miller said: "I am pleased to have been given the opportunity to continue to take a leading role in the next phase of the journey that I started with our partner funds over two years ago, which was to create a long-term investment-driven pool, working solely for the benefit our members, sponsoring employers and taxpayers."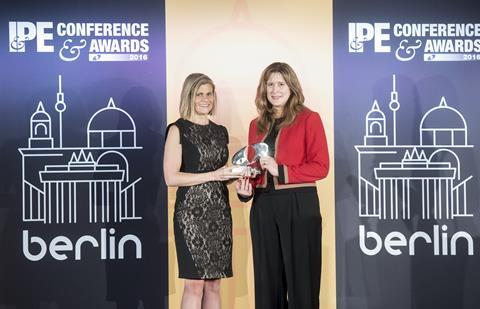 In addition to the COO appointment, the partnership has also named two non-executive directors for its board, chaired by outgoing Railpen chief executive Chris Hitchen.
Enid Rowlands is a former trustee of NEST, the defined contribution master trust set up by the UK government to help meet demand for auto-enrolment provision. She has also served on the boards of UK public bodies such as the Solicitors' Regulation Authority and the General Medical Council.
Tanya Castell chairs the Quality Assurance Scheme for the UK's Institute and Faculty of Actuaries, and is a former pension fund trustee. Her current non-executive roles include positions on the boards of Faster Payments Scheme – set up to improve money transfer speeds between bank accounts – and Scottish Canals. She was awarded an MBE earlier this year for her work to promote diversity in boardrooms.
Hitchen said: "In Rachel, Fiona, Enid and Tanya, I now have highly talented board colleagues with diverse and complementary skills. We have a lot of work to do to build Border to Coast into an investing institution which succeeds for the long term, but this is a great place to start."
BCPP's founding funds include the pension schemes for Bedfordshire, Cumbria, Durham, East Riding, Lincolnshire, North Yorkshire, Northumberland, South Yorkshire, Surrey, Teeside, Tyne & Wear and Warwickshire.