The trustees of the British Steel Pension Scheme (BSPS) are exploring options for securing the benefits of the fund's 80,800 members including an insurance buyout, according to UK media reports.
Over the weekend, Sky News reported that the trustee board of BSPS was in early stage talks with insurers regarding pension risk transfer options. A full buyout of the £11.2bn (€12.5bn) scheme would be by far the largest single transaction ever conducted in the UK.
Alex Hutton-Mills, managing director at covenant advisory specialist Lincoln Pensions, said such a transaction could have implications for insurers' capacity to take on other large deals, and could affect "demand-supply dynamics and pricing" for other pension risk transfer deals.
He said: "Insurers will need to balance the desire to meet the ever-expanding demand with their ability to raise additional capital, source Solvency II-compliant assets and secure adequate re-insurance (in particular for deferred members) to underwrite new policies. Some insurers will be better placed than others to find the right balance.
"Trustees will also need to be vigilant to less secure insurance solutions, and ensure they have performed sufficient diligence on the ability of potential providers to take on a scheme of this size."
A spokesman for the BSPS trustee board declined to comment on the Sky News report. However, Keith Greenfield, who took over as trustee chairman on 1 April this year, said in a recent member newsletter that the board was exploring its options.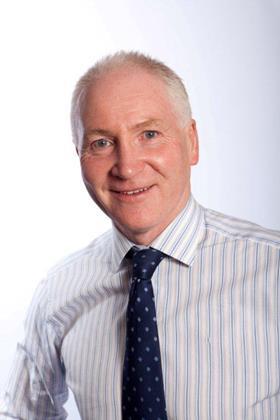 Greenfield said: "The priority will always be to ensure that benefits are paid in full and on time, not just today but until all benefit commitments have been met. This means the trustees need to manage the risks facing the scheme and do whatever they can to enhance the security of members' benefits.
"The board spent a lot of time last year getting a really good understanding of the risks, in conjunction with the first actuarial valuation. Exploring all available options to improve the security of members' benefits will be a key focus for the trustee board during the coming year."
BSPS was established last year as the result of a major restructuring of the scheme, designed to stop its sponsoring company, Tata Steel, from falling into administration. The "regulated apportionment agreement", arranged with the Pensions Regulator and the Pension Protection Fund (PPF) in 2017, helped keep the bulk of the scheme's membership out of the PPF.
The current record for the largest UK bulk annuity transfer was set by Rolls-Royce, which transferred £4.6bn to Legal & General (L&G) last month. L&G also backed the second-biggest bulk annuity transaction, a £4.4bn deal with British Airways' Airways Pension Scheme in September 2018.