The Church of England's investment arm has appointed James Barty to the newly created position of director of investment strategy.
He was previously head of global cross-asset strategy and European strategy at Bank of America Merrill Lynch, a role he held since March 2016. He also spent 16 years at Deutsche Bank, latterly as head of global equity and asset allocation, before co-founding the bank's spin-out Arrowgrass Capital Partners, where he was head of macro strategy.
At the £8bn (€8.9bn) Church Commissioners for England, Barty will report to Tom Joy, the Commissioners' chief investment officer.
Joy said: "[Barty] will be bringing his impressive track record in multi-asset investing at a critically important time for investors. We expect the next decade for markets across all asset classes to be very different to the one we have just experienced and managing overall portfolio risk, more dynamically, will become increasingly important."
He told IPE the new appointment was not a material change in strategy but an evolution of the existing strategy for the Commissioners' investment portfolio.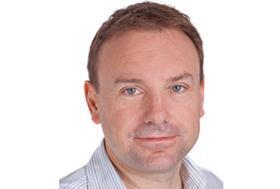 The CIO added: "We wish to add internal resource focused on asset allocation, strategy and overall portfolio risk and doing this will allow us to be more nimble and dynamic, which we believe is going to be more important in the next decade compared to the one we have just experienced.
"This is especially important, we believe, at a time when traditional portfolio hedges like fixed income offer such poor prospective returns in real terms."
Barty said he had been "greatly impressed" by the Church Commissioners' approach and its focus on responsible investment.
His appointment follows the hire of Mary-Pat Barron as head of equities earlier this month. She joined from US investment firm Sawdust Investment Management Corporation to run the Commissioners' £3.5bn equity portfolio.