Danica Pension has agreed to sell its Swedish business for around SEK2.6bn (€252m), its parent Danske Bank announced this morning.
Danica, Denmark's second-largest commercial pensions firm, has sold Danske Pension Försikringsaktiebolag (also known as Danica Pension Sweden) to a consortium including Danish labour market pension fund Sampension and Swiss asset manager Unigestion.
Nordic private equity fund Polaris and German private equity fund Acathia are also involved in the consortium, Danske Bank said.
The sale comes as Danske Bank faces the threat of heavy fines from regulators including the US Department of Justice, related to suspected money laundering through its Estonian branch.
The banking group revealed earlier this year that a "significant part" of payments totalling around €200bn made through the Estonian branch between 2007 and 2015 were suspect.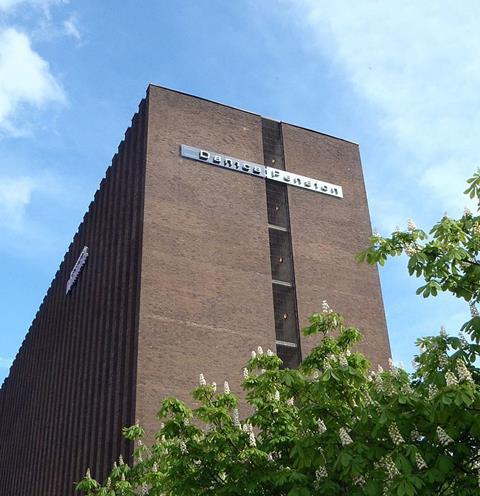 Jacob Aarup-Andersen, member of Danske Bank's executive board, said: "With this transaction, Danica Pension Sweden will continue, together with its new owners, to further develop the company, and this was an important factor for us."
Danske Bank and Danica Pension Sweden would keep working together on pension product distribution in Sweden, he added.
"We will continue to focus on further developing the best pension solutions in Denmark and Norway, where our business models are more aligned and there are synergies across the markets," Aarup-Andersen said.
Danica Pension Sweden, which has around 60 staff, was Danica's fastest growing pensions subsidiary at the end of June, with premiums having risen to DKK8.9bn (€1.2bn) in the first half of 2018, up from DKK6.5bn in the same period a year before.
Sampension allocates DKK200m
Sampension said it was taking "a significant minority stake" in Danica Pension Sweden through the consortium, which it said included some small co-investors alongside the main buyers named.
The pension fund said its investment in Danica Pension Sweden equated to 2.5% of the total of around DKK8bn it had invested in private equity funds, which pegs its investment in the business at about DKK200m.
Hasse Jørgensen, the company's chief executive, said this was an investment in a potential growth situation.
"So it is not a strategic investment, but simply a question of doing some good business for the benefit of customers," he said. "The company lies within a sector where we have no other investments of the same type, and contributes to creating diversification in our portfolio in the private equity sphere."
Danica Pension's sale of its Swedish business follows several other cases of Danish and Swedish pensions operations separating.
Nordea sold its Danish business Nordea Life & Pensions – since rebranded as Velliv – earlier this year, while Danica bought SEB's Danish unit in 2017.
Sweden's Skandia sold its Danish arm to Denmark's AP Pension in August this year, and a month later increased its Swedish footprint as it agreed to take over engineering sector pension fund AI Pension.