The head of two Danish labour market pension funds has warned members against rejecting a full merger of the schemes when they vote on the proposal next week.
Søren Kolbye Sørensen, management chief for Denmark's pension fund for lawyers and economists (JØP) and the pension fund for engineers (DIP), warned that cost savings gained from the funds' long-term co-operation on investments could be lost if members reject the link up.
Members of the two labour-market pension funds are set to vote on Wednesday on a full merger between the two schemes following years of increasingly close co-operation.
Kolbye Sørensen, who is chief executive of the funds' joint administration company P+ Pension, said in comments published on both funds' websites: "If the merger is rejected at the general meetings, that will not be immediately be apparent in our costs. But in the long term, there is an increased risk that the two funds will not be able to maintain the co-operation, and so it will probably be more difficult to achieve the savings that we expect in the next few years.
"That is why we are saying that a merger can 'safeguard the savings'."
He went on to explain that the annual savings the funds already experienced from their collaboration amounted to more than DKK130m (€21.4m) in investment costs. The full merger is expected to increase these savings by an estimated DKK10m a year from 2020.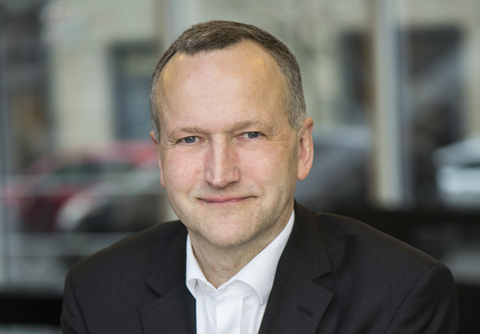 Kolbye Sørensen said the funds currently paid around DKK660m a year in investment costs, but were working to reduce this figure by allocating more to alternatives and unlisted assets in the future, including infrastructure, property, private equity and wind turbines.
With these costs going in particular to external asset managers, he said the funds were planning to negotiate lower fees with managers with their new, larger capital.
Anders Eldrup, chairman of JØP's supervisory board, said that at recent member meetings to discuss the merger, one of the two key questions raised had been about member democracy – the issue being that individual member votes would mean less as the fund grew in capacity through the merger.
JØP currently has around 67,000 members and DIP around 29,000.
Eldrup said the other main question had been on costs. In concrete terms, he said, members could expect administrative costs to amount to DKK500 a year per member if the merger goes through. According to JØP's annual report, costs per member were DKK569 in 2018.
JØP and DIP have shared an office building for many years and decided in 2013 to merge their investment operations. They subsequently began a joint administrative operation in 2015, before announcing in 2017 their plans for a full merger.