The Dutch pensions sector has responded predominantly positively to the decision by social affairs' minister Wouter Koolmees to temporarily lower the minimum required funding from 100% to 90%.
However, Dutch central bank De Nederlandsche Bank (DNB) has shown dissatisfaction by the measure, which reduced the need for most underfunded schemes to cut pension rights and benefits for 2020.
Both large civil service scheme ABP and healthcare pension fund PFZW said the possibility of rights discounts "had been reduced significantly".
The large metal sector schemes PMT and PME, which were most at risk from pensions reductions, said they were "relieved and happy".
The Pensions Federation described the minister's decision as "sensible".
The trade unions supported the move, with CNV noting that "an important barrier on the way to a new pensions system had been removed".
The union's approval was shared by employers. "It is right that the minister takes measures to prevent unnecessary cuts in order to maintain people's confidence in a new pensions system," commented employer organisation VNO-NCW.
Supervisor DNB fears redistribution of pension assets
However, watchdog DNB was less pleased, but indicated it accepted the minister's decision.
"It will lead to a non-meant redistribution of pension assets across participants," a spokesperson explained.
He pointed out that it would complicate the transition to a new pensions system, "as the new arrangements would be burdened by losses from the past".
Nevertheless, unions and pension funds have stated that they were still worried about the fact that the coverage ratio of some pension funds was still short of the new funding floor, and noted that things could worsen again.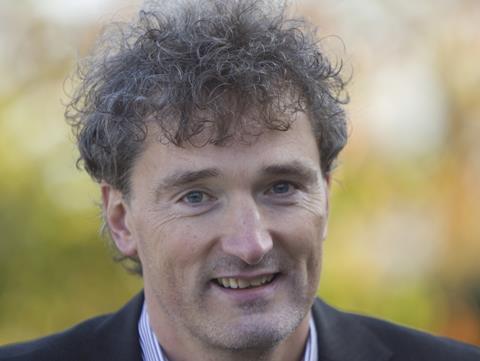 Furthermore, the Netherlands Bureau for Economic Policy Analysis (CPB) recently predicted that large Dutch pension funds would have to implement cuts for three consecutive years as of 2021. Many pension funds will face a significant increase in contributions, or reduction of annual pensions accrual, in 2021.
Martin van Rooijen, senator for the party for the elderly 50Plus, believes the respite was no more than "stay of execution". On Tuesday, he tabled a motion urging for a two-year postponement of cuts, as the unions had demanded initially.
Liane de Haan, chair of ANBO, the lobbying organisation for the elderly, also called for an additional extension if the new pensions system wasn't reviewed in time.
Tuur Elzinga, union FNV's lead negotiator for the pensions agreement, stated he was also upbeat about prospects of preventing cuts in 2021.
However, he did not elaborate on how this would be achieved, and merely referred to the "agreed target" in the accord, concluded between the minister and the social partners in June.
"New pensions contract will see more frequent cuts and increases"
Marike Knoef, professor of empiric micro-economics at Leiden University, echoed DNB's warning that a delay of rights cuts would negatively affect the starting position of a new pensions system.
She noted that, under the envisaged new pensions contract, pensions would more often be increased and reduced because of the absence of financial buffers, adding that participants would have to get used to more frequent cuts.
Rob Bauer, professor of institutional investors at Maastricht University said that he was not sure whether the country was ready for the new pensions system.
"This is the umpteenth time that the rules for rights cuts have been relaxed under political pressure, and this worries me.
"I wonder whether this system, with more frequent reductions and increases, will ever be introduced if we apparently can't get used to rights cuts," he argued.