Dutch healthcare scheme PFZW has rolled out a web application to enable its members to assess whether they can take early retirement or start working part-time.
PGGM, the pension fund's provider, said that not only were its members enthusiastic about the tool – launched last month – but several other pension funds had shown an interest in licencing it.
"The app provides our members with a quick answer to the most often posed questions of when they can retire and what the options are for early retirement," explained Peter Borgdorff, the director of the €206bn scheme.
"These questions have gained in urgency, because of the rising official retirement age, combined with existing early retirement schemes coming to an end.
"An increasing number of workers are struggling to make it all the way to the official retirement age."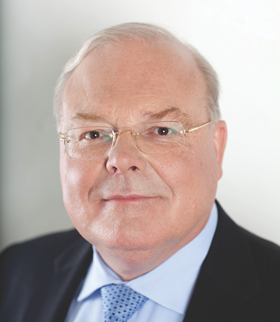 At the same time, the existing options for a part-time pension or early retirement were not widely used, Borgdorff said – just 6% of older workers made use of these options.
The advisory tool, called Future Explorer (Toekomstverkenner), has already won three awards since its pilot phase last summer, including a communication award from IPE's Dutch sister publication Pensioen Pro.
Thomas Laffree, PGGM's innovation director, said that last month, of the 10,000 participants who were sent an email about the app, 66% had read it and 27% of them had also looked at the tool.
"In particular the latter percentage is very high," he said.
By using data from social security insurance organisation UWV, the Dutch Inland Revenue, and consumer finance organisation Nibud, the tool was able to deliver a complete financial overview.
This provided the individual member with an indication of their future net income, and also enabled them to model the effects of changes to retirement age, part-time employment, and expected individual expenses.
According to Laffree, the process could be completed within a quarter of an hour, as members don't need to fill in data themselves.
The explorer tool was developed by PGGM in co-operation with software developer Ortec and IT firm Yellowtail.
Laffree said that, because of the unexpected level of interest from other pension funds, PFZW had decided to offer other pension funds a licence to use the tool. PGGM was in talks with six other funds to put an adjusted version of Future Explorer on their respective websites, he said.