Norway's NOK692bn (€69bn) municipal pension fund Kommunal Landspensjonskasse (KLP) and its funds subsidiary KLP Funds are to sell the shares and bonds of five companies with oil sands activities as the group takes more climate-orientated action.
Sverre Thornes, KLP's chief executive, said: "By going coal and oil sands free, we are sending a strong message on the urgency of shifting from fossil to renewable energy."
KLP said it has decided to lower its tolerance threshold for investing in companies involved in oil sands activities, and now firms with more than 5% of their business in this fossil-fuel area will be excluded from its portfolios.
This threshold had already been lowered to 30% back in December 2017.
The latest move follows KLP's announcement in May that it was taking its tolerance threshold for coal as a component of businesses it would invest in to the minimum practical level of 5%.
At the time the pension fund said this threshold was necessary as it was hard to get accurate information from companies on all revenue below this level.
The coal sands move announced today has involved KLP excluding four Canadian companies and one Russian firm from its investments.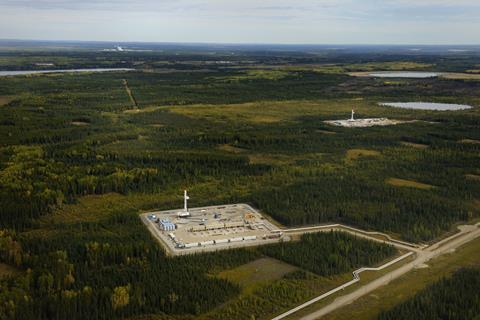 These are Canadian firms Cenovus Energy, Suncor Energy, Imperial Oil (which is 69.6% owned by ExxonMobil), and Husky Energy and Russia's Tatneft PAO, the pension fund said.
More than NOK305m of equity holdings have been sold and NOK229m of bonds, for a divestment totalling €53m.
Thornes said KLP was continuing to reduce its exposure to companies involved in an activity not aligned to a two-degrees Celsius maximum warming target.
"As the largest pension fund in Norway, KLP also wants to send a signal to the markets that oil sands should not form part of the current and future energy supply," Thornes said, adding that KLP hoped other large asset managers would follow its example.
Nobel Foundation runs sustainability footprint on listed equities
Nobel Foundation has assessed the sustainability footprint of its listed equity portfolio, which consists of 10 externally managed strategies.
The underlying funds were assessed individually in addition to an aggregate analysis.
According to a statement from Impact-Cubed, which was hired to carry out the assessment, the test showed that the aggregated investments have a positive net sustainability impact overall, with especially strong results regarding environmental externalities – carbon, waste, and water efficiency – and the alignment of products and services with the UN Sustainable Development Goals.
"A net positive outcome across a total portfolio is not at all a given even for an asset owner who select their managers based on sustainability criteria," said Impact-Cubed founder Larry Abele.
"There is a large variation in the focus and strategies employed by ESG funds, which can result in them cancelling out each other's benefits at total portfolio level," he added. "If an asset owner is not paying attention to this, they may be invested in a climate fund and a governance quality fund who when put together yield a set of climate and governance exposures indistinguishable from an index-tracking portfolio."
Ulrika Berman, chief investment officer of the foundation, which is tasked with maintaining the value of the Nobel Prize, said: "Integrating sustainability into the selection and monitoring of individual managers is becoming established practice, but we are also thinking about impact in a systematic way in terms of our entire equity portfolio."
According to a statement, the SEK4.3bn (€422m) investor will repeat the footprinting exercise every six months.
Magnus Dahlquist, a finance professor at the Stockholm School of Economics, sits on the Nobel Foundation's investment committee and was one of the academics who supported the development of Impact-Cubed's methodology in its early years.
NEST launches responsible investment video for members
UK defined contribution (DC) provider NEST has launched a short video giving detailed information to members about its responsible investment approach in an accessible way.
The video is the result of feedback from members and pensions experts, including a survey commissioned to better understand and engage with members, which found almost two-thirds (63%) of NEST savers said they want to know more about the pension scheme's status as a responsible investor.
The animation, which lasts around two-and-a-half minutes, emphasises the importance of responsible investing in a changing world, in a simple straightforward way.
The video, the first in a series, will be available to members and the public on NEST's website, as well as being made available to employers to host on their intranet.
Helen Dowsey, Nest's director of employer & intermediary experience, said: "One of our key findings was that members want more details on how NEST invests responsibly and more simplified information on our investment strategy illustrated in a digestible and relatable manner. So we're producing videos like this one, which highlights how we're managing our members' money."
She said that upcoming videos would cover topics such as encouraging and helping members to log in for the first time, and "top ten tips" for employers to help them navigate the system.
The video can be seen here.