David Hickey, who previously oversaw the responsible investing activities of Scotland's Lothian Pension Fund, has joined BlackRock as head of sustainability for the UK.
His is one of four senior-level appointments in the client solutions pillar of the asset manager's EMEA sustainable investing team.
Hickey worked at the Scottish local authority pension fund for 11 years, including as European equity portfolio manager. He has been an outspoken figure in responsible investment in the UK, working with Adam Matthews of the Church of England Pensions Board on a podcast, 'Talking Responsibly', and playing an important role in the birth of the Asset Owner Diversity Charter in the UK.
Writing on LinkedIn, he said he had been engaging with BlackRock for a number of years and was looking forward to "adding to the momentum that BlackRock is making in the sustainability space".
"While I am switching hats from asset owner to asset manager, I remain your committed collaborative colleague, and I look forward to working with all my friends and colleagues in responsible investment going forward," he added.
In an internal communication shared with the press today, BlackRock said Hickey brought a valuable perspective from the UK asset-owner community and would join the asset manager's UK executive committee.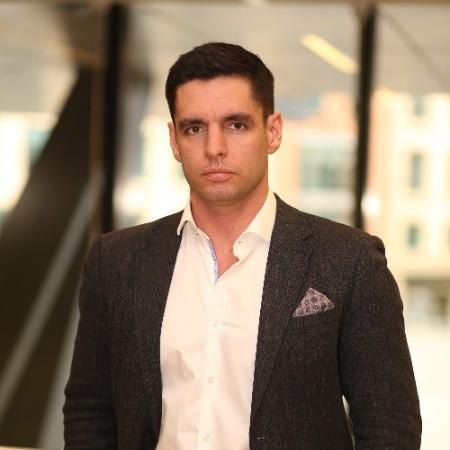 Two of the other appointments BlackRock announced today are internal and one is external.
Ewa Jackson takes on the role of head of sustainable client solutions for EMEA, overseeing a new team of sustainability specialists who will partner with country managers and distribution leaders to deliver on market-specific, commercial priorities.
Joining Jackson's team is Charlotte Månsson, who was previously senior vice-president and head of ESG product strategy and commercialisation at Sustainalytics. She has been hired as head of sustainability for the Nordic region.
Julie Ansidei, who joined BlackRock in March as head of EMEA external engagement, will now also act as head of sustainability for France.
BlackRock said it hoped to later this year announce heads of sustainability for both Germany and the Netherlands as well.
All the appointments are in the client solutions pillar of BlackRock's EMEA sustainable investing team, which also has a product solutions and an external engagement pillar.

Susanna is deputy news editor at IPE. At IPE she covers responsible investment and EU regulation, but also enjoys reporting on developments in and around the UK pensions industry. Having been a financial journalist since 2008, Susanna started her career as a corporate governance/corporate social responsibility analyst at proxy advisory firm PIRC.
View full Profile