The £57bn (€68bn) BT Pension Scheme (BTPS) has signed up to the Asset Owner Diversity Charter, which commits signatories to incorporate diversity and inclusion considerations into manager selection and monitoring.
Launched last year, the Charter now has 20 signatories, including Avon Pension Fund, Coal Pension Trustees, Fife Pension Fund, London CIV, and Redington.
Wyn Francis, chief investment officer at BTPS Management, said the provider believed that increased focus on diversity and inclusion should drive real change and lead to better outcomes for all, and encouraged other asset owners to become signatories.
"The investment industry has much to do in improving diversity and inclusion to better reflect both the society we live in and the members we serve," he said. "The Charter is more than a social obligation: it's an investment imperative."
"We look forward to playing an active role as part of the working group and collaborating with others on this important topic to drive industry improvement."
'Pissed off'
The Asset Owner Diversity Charter is primarily the initiative of David Hickey, European equity portfolio manager at Lothian Pension Fund, and Helen Price, stewardship manager at Brunel Pension Partnership.
Speaking at a UK Sustainable Investment Forum (UKSIF) conference yesterday, Hickey traced the emergence of the Charter back to his anger following the murder of black American man George Floyd in 2020.
"You saw this outpouring of grief on Instagram and Facebook and LinkedIn and it was very much kinda the same old, same old," he said. "And I just got pissed off and I thought 'What can we do as an industry that actually makes a difference here?'
"I spoke to a lot of colleagues throughout the industry and said 'How about we make a stand and say that we as asset owners demand a change from both ourselves and from our managers because we all know that the people running the money in our funds do not look like the member cross-section of our funds."
This is where Brunel's Price signalled to Hickey that the local government pension scheme pool was already doing what he had outlined, and challenged him on his initial idea that the industry needed to set targets.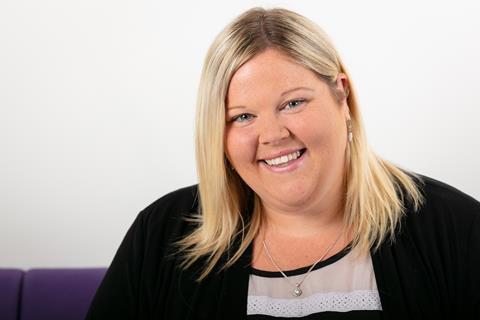 "I said to David, 'I love the enthusiasm, but can anybody in this room tell me how many female fund managers there are, how many black portfolio managers there are, have all of the industry set targets and do we actually really know what the process is, do we know what the industry averages are?', and the majority of us couldn't answer the question and the reason is that the data isn't there.
"A lot of asset managers aren't disclosing this information or if they are it's the information legally required by government that's out there," Price told UKSIF conference delegates.
She said she also warned of unintended consequences if asset owners ran with the idea of setting targets, as this could penalise some asset managers who were really trying to make a change.
The result of these discussions was the idea for a charter and getting more asset owners to hold their managers to account on diversity.
The commitments
There are three commitments in the Charter, namely to:
Incorporate diversity questions into manager selection;
Incorporate diversity into ongoing manager monitoring; and
Lead and collaborate with others in the investment industry to identify diversity and inclusion best practice.
The commitment to incorporate diversity questions into manager selection includes ensuring the questions form part of scored criteria, and ensuring that diversity disclosure is incorporated into new investment management agreements, and where possible into existing agreements.

Susanna Rust is deputy news editor at IPE, having joined the publication in 2015. She has been a financial journalist since 2008 – around the time of the collapse of Lehman Brothers, as it happens. It was only supposed to be a stepping stone on a path towards launching her own youth sports publication, but Pfandbriefe and wider debt capital markets reporting seem to have proved too compelling.