The Investment Association (IA) has today issued new expectations on companies that highlight climate change and diversity as key areas that investment managers deem to be critical drivers of long-term value.
Meanwhile, the 30% Club UK Investor Group is also calling on FTSE 100 companies to address the lack of racial and ethnic diversity in UK business.
IA issues shareholder priorities annually ahead of the annual general meeting (AGM) season and linked to these priorities is the Institutional Voting Information Service (IVIS) approach to analysing these issues.
IVIS will analyse UK-listed companies against these priorities and the broader IA guidelines to provide information to help shareholders reach a decision on how to vote at company AGMs.
With climate change presenting one of the biggest risks to the long-term sustainability of a company, investment managers will be looking for businesses to take immediate action, explaining how climate change will affect them and how they are mitigating the risks, IA stated.
The association encourages firms to disclose their transition plans to net zero ahead of these being mandated by government. This year, IVIS will give an 'amber-top' warning for all companies that do not make disclosures against all four pillars of the Task Force on Climate-Related Financial Disclosures (TCFD), it said.
Additionally, diversity continues to be a priority area for investment managers, according to IA. For the first time, IVIS will issue its strongest warning, a 'red top', where FTSE 100 companies fail to meet the Parker Review target of having one ethnically diverse board member, and 'amber top' FTSE 250 companies that do not disclose the ethnic diversity of their boards or have an action plan to achieve the Parker Review targets by 2024.
In 2022, IVIS will red top FTSE small-cap companies where women represent 25% or less of the board and 25% or less of their executive committee.
Andrew Ninian, IA's director of stewardship and corporate governance, said: "Climate change and the transition to net zero is not an issue which can be left for future management teams or boards; investors wish to see the actions the current leadership will be taking, and investment managers will be watching closely this AGM season to ensure they are doing just that."
He noted that while good progress has been made with greater female representation on boards and in senior leadership across FTSE companies, investment managers now want to see this positive momentum include ethnic minority representation on boards, and are calling on all FTSE 100 companies to meet the Parker Review target this year, he said.
Meanwhile, the 30% Club UK Investor Group, which is part of a global gender diversity in business campaign, has sent letters to the FTSE 100 companies that have still not met the Parker Review.
The letter warned the laggards that investors may consider voting against companies at their AGMs if they fail to take action.
The 30% Club is committed to actively engaging with UK company board chairs, nominating committees and executive teams on the issue of racial inequality in their leadership ranks and workforce.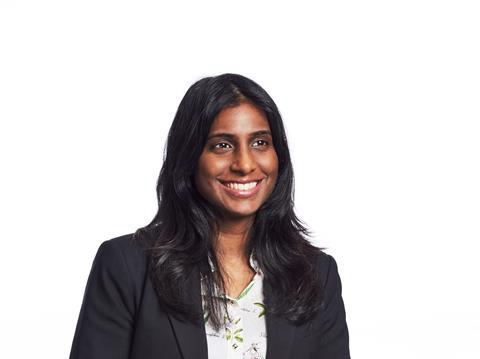 This strategy builds on the UK chapter of the 30% Club introduction, in July 2020, of race and ethnicity targets which include members of the Club in the FTSE 350 having at least one person of colour at board and executive committee level by the end of 2023.
"And as the 30% Club campaign is focused on gender, we expect at least half of those appointments to go to women of colour," it stated.
Diandra Soobiah, co-chair of the 30% Club UK Investor Group, said: "Diversity and inclusion in companies are integral to sound corporate governance and corporate culture. As long-term investors, we see the failure to take diversity seriously as a stark warning about the long-term sustainability of the company."
She added: "Time is up for organisations that seek to simply tick boxes. The 30% Club Investor Group is putting FTSE companies on notice – the laggards need to do much better, and we're willing to help."