The UK's financial services regulator should investigate the absence of a genuine market in asset manager shareholder voting policies, according to an influential group of pension scheme trustees.
According to the Association of Member-Nominated Trustees (AMNT), a review of fund manager voting policies had demonstrated "opacity and lack of comparability", which it said could prevent asset owners from selecting fund managers or holding them to account on voting issues.
In a letter to Christopher Woolard, executive director of strategy and competition at the Financial Conduct Authority (FCA), the AMNT said that if this "market failure" were not corrected in time, fund managers would be preventing pension schemes from complying with regulations coming into force later this year.
"On the basis of our research, AMNT wishes to make a complaint about the failure of the fund management industry to allow pension scheme trustees to operate a stewardship policy governing the environmental, social and governance [sic] of the companies in which they invest via fund managers, particularly in pooled funds," the letter stated.
By the beginning of October trustees will be required to set out their policies on stewardship of investments, including engagement with investee firms and the exercise of voting rights.
Separately, the Financial Reporting Council (FRC) has proposed holding institutional investors to higher standards in an updated stewardship code, saying it wanted to "create a market for stewardship driven by a demand from asset owners and beneficiaries for better quality information about how asset managers and service providers fulfil their responsibilities".
'Utterly unacceptable'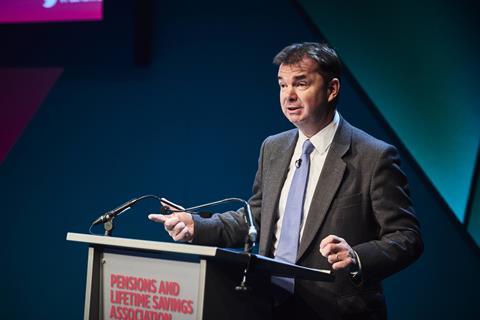 The pensions minister, Guy Opperman, backed the AMNT's concern.
"It's utterly unacceptable that most pension fund managers don't have published policies and practices to combat climate change, and public commitments to tackle excessive pay and promote gender and ethnic diversity are all too rare," he said.
"Being vague or secretive with the trustees and savers they represent is out of order. These obstructive fund managers need to take action now as effective and responsible shareholders."
Opperman brought up the issue of directed voting in pooled funds at a trade union conference earlier this year, saying he thought it "puzzling" trustees did not get to choose how to vote shares in the companies held.
A spokesperson for the FCA told IPE: "We have received and are considering AMNT's letter. We plan to meet with the association to discuss their concerns in more detail."
A spokesperson for the Investment Association, the UK's asset management trade body, said the industry aimed to cater to investors with a variety of needs, which meant having access to different types of products.
"For some clients, that will mean a segregated mandate that includes directed voting, while others want the benefit of the economies of scale that come with pooled funds," the spokeperson said. "Ultimately, what is important is that we create a marketplace that means that clients can tailor their approach to their overall investment approach.
"A number of reforms to the stewardship market are underway and we are confident that these will foster better engagement between asset owners and asset managers about the important role that stewardship, voting and engagement plays in delivering on savers' investment objectives."
The Investment Association has taken issue with the stewardship definition proposed by the FRC in its update to the code.
AMNT's findings
AMNT said it had been told that trustees were free to "take their business elsewhere" if they did not like the policies pursued by their fund managers. However, a review of fund manager policies by the association "indicates there is nowhere else to go".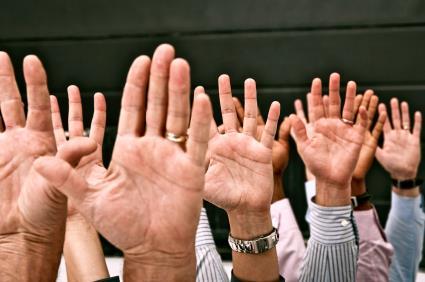 The association surveyed 42 fund managers, analysing the extent to which their public voting policies reflected AMNT's "Red Line" policies on climate change, gender and ethnic diversity on boards, and executive pay. It said managers remained unwilling to accept client-directed voting in pooled arrangements on the basis of these guidelines, which were launched at the end of 2015.
According to the AMNT, of 38 fund managers that publicly disclosed a voting policy, over half did not have a climate change-related voting policy or guideline.
More than 30% made no reference to gender diversity on boards, and almost three-quarters made no specific mention of ethnic diversity in this context.
The association also said few managers had a voting guideline on tackling excessive total executive pay.
"Too many fund managers' public policies are, in the areas studied, out of alignment with either best practice or asset owners' and societal concerns," said the AMNT.
"A significant number of fund managers are not prepared to publicly state either what their voting policy and/or guideline is.
"We believe the amount of flexibility being used as an excuse for the lack of transparency is not serving clients' best interests especially in this regulatory environment, and indeed only serves to create doubt as to how serious the fund managers take the issues."
This article was updated on 30 May 2019 to add a comment from the FCA.