Germany could have a framework for class action lawsuits by November, based on the coalition agreement struck by the country's two largest parties.
Chancellor Angela Merkel's Christian Democrat Union (CDU) and the Social Democratic Party (SPD) reached a deal on another grand coalition on 7 February after months of negotiation following inconclusive national elections last September.
Their agreement, which is still to be ratified by SPD members, contains plans to introduce a framework for class action lawsuits to take effect by November this year.
This would mean setting up model case proceedings (Musterfeststellungsverfahren) for all injured parties, such as consumers of products and investors in a company.
According to Marc Schiefer, lawyer at TILP Litigation, however, such a framework probably would not help investors much, as the institutions presenting a claim would not have the financial means or legal back office to work on high-volume cases.
Under the new system, a claim would be presented by a qualified institution, which is a registered association acting on behalf of injured parties.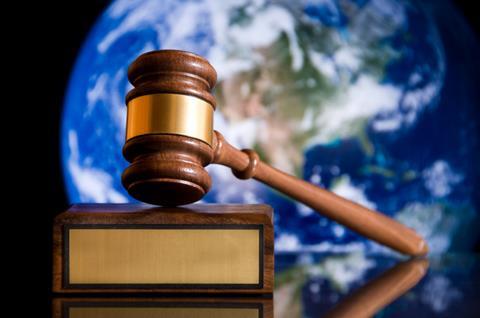 Schiefer contrasted this with the class action system in the US, where the representative for European investors pursuing claims would be a law firm with enough financial means to pursue litigation, and not just a supportive consumer organisation without power or funds.
He said the law would likely be approved by November, he said, "although the legislature has already worked for years on several other models for class actions that never came into effect".
German model versus US model
In the US, a lead plaintiff represents the class from beginning to end, but in Germany registrations would be necessary, Schiefer said. He suggested that talking in terms of "mass action" was more appropriate.
Under the proposed German framework, there would need to be a minimum of 10 injured parties with substantiated claims to start the proceedings. There would also have to be 50 registered individuals on a claims register to execute the proceedings.
Any decision would be binding on all parties who had registered claims, if they had not withdrawn from the register before the first day of the oral hearing.
Schiefer said the emissions scandal lawsuits currently being pursued against Volkswagen and Porsche had shown that the current procedural situation in Germany was not sufficient to deal with a mass of consumer claims.
He said: "Consumers often refrain from claiming their rights due to high litigation costs, especially in cases where individual claims are for small amounts."
In Germany, each injured party must actively file their own complaint to get compensation. However, there is provision for a group model – the KapMuG – to allow court rulings won by individual investors to set damages for other investors in the same position.
According to Schiefer, the drawback of KapMuG is that it is only for investors who have suffered losses on the capital market, not for consumers. He added that it only addresses abstract questions of law and fact, but does not completely and comprehensively resolve a case.