Having to use video to replace face-to-face meetings with external managers has had many advantages for pension funds in the Nordic region, but major players also report this social distancing has made it more difficult to take on new managers.
Their experience mirrors that of Norges Bank, the manager of Norway's huge Government Pension Fund Global (GPFG). Earlier this month, the NOK11trn (€1trn) sovereign wealth fund said not a single new investment firm had won any of its prized mandates since COVID-19 broke out and led to a switch to online meetings.
At Sweden's premium pension default fund AP7, Ingrid Albinsson, executive vice president and CIO, told IPE her organisation had found video conferencing to work very well for existing relationships with external managers.
She said AP7 would continue to use the remote communication technology even after the coronavirus emergency, especially at the stage of monitoring and evaluating existing relationships.
"However, in the creative process and in the fund's objective to build strategic partnerships there is a need for a broader set of interactions where on-site meetings are highly important," she said.
The shift to video had made it harder to grant mandates to new managers, Albinsson said.
"On-site due diligence meetings are an important part of the evaluation process in awarding new managers," she said.
'Less fluent'
Similarly, Lars Haram, CIO and head of asset management at Oslo Pensjonsforsikring (OPF), reported that the move online had made it more difficult to award mandates to new managers.
"Video conferencing is fine for introduction meetings, or even follow-up meetings with case studies with new managers," he told IPE.
"But we consider physical meetings as part of a DD [due diligence] process, and we are reluctant to give new mandates without it," he said, adding that the conversation – both formal and informal – in a video meeting was less fluent, and it was harder to ask questions than in a physical meeting.
"This makes it more difficult to become familiar with new products and new people," Haram said.
In theory, he said, this situation did narrow OPF's pool of investment managers.
"In practice, we have already met physically many managers in each asset class, so we have enough investment managers to choose from for the time being," he said.
"It is therefore not a big problem over a relatively short period, but over time it will be a problem and potentially create less dynamics in fund selection," said Haram.
On top of this, Haram said OPF believed that having fewer physical meetings would tend to reduce investors' willingness to choose active management, prompting them to focus instead on ETFs and passive funds.
"It's impossible to get to know the people well enough and sense all the small signals in an organisation in a video setting"

Markus Aho, head of private equity and infrastructure at Varma
Over at Varma in Helsinki, Markus Aho, the pension insurer's head of private equity and infrastructure, said the firm had not experienced difficulties in awarding mandates to existing or new managers in the last year.
However, he said, this had to be put in context of how Varma operated.
"We mainly focus on existing managers and complement the portfolio very selectively. For that, we typically have dialogue with potential managers for a number of years before an actual investment, and tend to get relatively close to them over that time.
"So typically a new manager in our portfolio is not that different from an existing one," Aho said.
But in the longer-term, Aho predicted the lack of physical meetings and events would start to have an impact, since manager selection was very much team and people selection.
"It's impossible to get to know the people well enough and sense all the small signals in an organisation in a video setting," he said.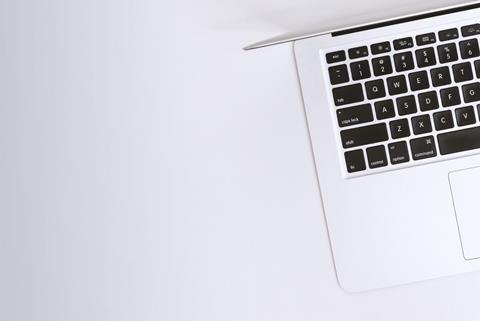 In particular, Aho said current socially-distanced circumstances harmed Varma's efforts to build and maintain its network with other investors globally.
"Meeting new people by accident and building new relationships is very difficult to facilitate in a remote setting," he said.
Overall though, Aho said video conferencing had worked well.
"It is difficult or impossible to replace all the value of human interaction, but on the other hand, video conferencing has even increased dialogue and access in some instances, with increased need to stay connected and decreased time and cost of logistics," he said.
"We hope to continue video meetings and apply all best practices from recent experience," he said, but added that this was mostly complementary to travel – and not a replacement for it.
'A people's business'
Meanwhile in Copenhagen, Torben Vangstrup, managing partner at ATP Private Equity Partners, said the effect of COVID-19 on meetings and interactions had been significant, but his team had quite easily adapted to the extended use of video conferencing.
"Going forward we foresee a continued use of video conferencing but also the return of personal meetings as a necessary means in both existing and potential new collaborations – we are in a people's business," he told IPE.
Fiduciary managers in the Netherlands shared their experiences of video conferencing with IPE earlier in January.
Looking for IPE's latest magazine? Read the digital edition here.