The 2019 IPE Awards ceremony is fast approaching and nominations are now open for two of the most coveted categories: Outstanding Industry Contribution and Pension Fund Achievement awards.
Last year, our sector recognised Torben Möger Pedersen's career and his remarkable contribution to the pension fund industry with the Outstanding Industry Contribution Award.
Among his many achievements at PensionDanmark has been the radical and influential introduction of AI and robotics, and early commitments to financing and infrastructure.
The Outstanding Industry Contribution Award goes to key industry figures or organisations whose contribution will have a lasting positive impact on pensions sector globally, and the awards help raise awareness of the innovation driving our industry.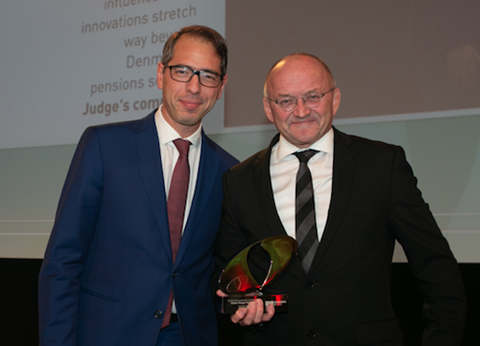 Philippe Desfossés , former CEO of France's ERAFP, was the 2018 winner of the Pension Fund Achievement award. This category recognises the significant innovation, development or concept led by a person working at a pension fund.
Judges highlighted Desfossés's unwavering commitment to ensuring the continued growth of the fund's socially responsible investing strategy as a great example for others to follow.
Who would you like to see picking these prestigious awards this year?
Send your nominations before 10 October.
Nominate a candidate for the IPE Outstanding Industry Contribution Award here: ipe.com/oic
Nominate a candidate for the IPE Pension Fund Achievement Award here: ipe.com/pfay