European asset owners are dissatisfied with a quarter of all the asset management mandates that are currently being run on their behalf, according to data from pan-European research firm Insticube.
Carsten Eckert, managing director of the Munich-based company, told delegates at the IPE Conference in Prague: "25% of the market is looking for – or is considering – proposals for better service."
He was presenting the results of data collected from asset owners across 19 European countries and covering 5,200 mandates.
When recently asked whether they would be happy to recommend their asset managers to another colleague in the industry, they plumped for a rating of between one and six – on a scale of 10 – for a quarter of these mandates.
Eckert said he considered that scores of between one and seven could be considered diplomatic ways of saying "no", but in this case he had made the more conservative choice of only counting one to six as implicitly negative responses.
"So that's very interesting – there is another 25% of the market in motion," he told the conference, describing these mandates as "in the danger zone".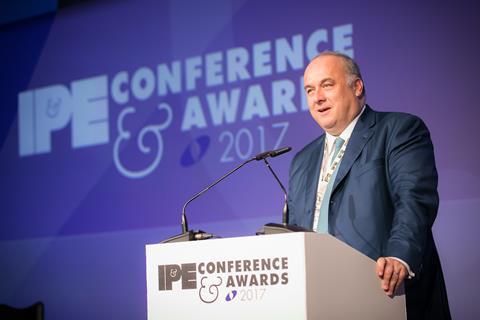 Further research from the platform revealed what were the most important asset manager selection criteria for the asset owners.
"Performance of products" ranked as the most important factor, followed by "clarity and consistency of investment process", then "understanding goals and needs of clients".
Eckert said the firm's data from asset owners also showed the extent of the significant growth in passive management that had occurred over the last four years.
In 2017, 36% of assets from the investor sample were managed passively, up from 18% in 2014.
Eckert said the growth of passive investment reduced the market's risk-bearing capacity and eroded revenue margins.
"Given times of extraordinary volatility, with [active asset management] diminishing; the active risk-taking mandates diminishing in volume – do we have enough capacity in the industry to survive extra volatility, now that we allow the replication, and the passive, algorithm-driven market to grow so fast?" he asked the audience.
Insticube gathers information on how assets owners see their asset managers and is jointly owned by IPE and Asset Metrix.