Having received the parliamentary go-ahead to manage Denmark's new holiday fund, the small management team of Lønmodtagernes Dyrtidsfond (LD) has started work on designing the set-up for the new fund which could see a tripling of its assets under management.
Charlotte Mark, CFO of LD, which currently manages DKK42.8bn (€5.7bn) pension fund, told IPE in an interview: "We are just at the dawn of thinking about how things should be."
LD was created to run a fund investing one-off frozen cost-of-living allowances granted to Danish employees at the end of the 1970s. There have been no new inflows since that original capital contribution from the government, so the fund has been gradually shrinking, despite investment returns and many members keeping their money invested with LD beyond retirement age.
With its new mandate, LD seems set to continue for the next four decades.
The new fund – named Employees' Fund for Residual Holiday Funds (Lønmodtagernes Fond for Tilgodehavende Feriemidler) – will manage the cash equivalent of an extra 12 months' worth of holiday entitlements, which are being granted to existing employees in Denmark as a result of bringing its legislation in line with EU law.
"We have some ideas ourselves but we also want to be very open and listen to thoughts and inspiration from a lot of sources"

Charlotte Mark, LD
"We are now in the phase where we are collecting inspiration, and we are trying to discuss with different external business partners and others, how should we actually do this, how should we set this up," Mark said.
"At the moment we have just posed a lot of questions, throwing the idea up in the air and having a lot of internal discussions."
As part of this, Mark and the team are going on tours to visit different asset managers and thought leaders with different perspectives, she said.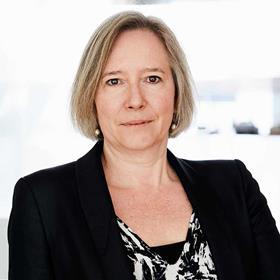 "We have some ideas ourselves of course, but we also want to be very open and listen to thoughts and inspiration from a lot of sources," the CFO added. "At the same time we need to do some more analysis of the fund itself because there are a lot of unknowns."
How much will LD run?
Perhaps the biggest of these unknown factors is how much money LD will be managing in the new fund.
According to the government agreement about the management of the extra holiday entitlements, employers will be given the freedom to choose whether they put money they owe staff into the fund managed by LD, or whether they keep that liquidity and take out a loan with LD instead, servicing that borrowing at the rate of wage inflation.
At the latest, companies must pay the money into LD when individuals retire, but it is a feature of the holiday fund legislation that firms can choose to pay at anytime before that.
"We need to do some more analysis there because obviously the total fund will deliver a mix of this employer loan, which will give a return of wage inflation, and the return of the pool that LD will invest in capital market assets," said Mark. "We have to look at the total fund and optimise. But how big a part of the total fund will consist of the employer loans initially and how this develops over time is an unknown."
While the total fund size could be as much as DKK85bn, LD does know at least that it will receive close to DKK10bn in the first year of the fund's operation, because this is money that will already have been paid into existing vacation funds by employers during 2019.
"We have to try to model employer behaviour, or at least work with some different scenarios, different possible pool sizes, and then have some different approaches," Mark explained.
"We have some theories. For instance, if you have turnover in your staff it may be too high an administrative burden to hold onto liquidity for people not working in your company anymore, so when companies have staff turnover, it is likely that they will choose to pay in for these employees.
"It could also be the case that some smaller companies will find it too much of an administrative burden in their annual report and accounting, and they might choose to pay in, but obviously it also depends on how tight your liquidity is."
New asset classes being considered
With the existing structure LD already has in the form of its investment of externally-managed "building blocks", Mark said LD was ready to invest from day one.
"What we have to decide is if we want to add different asset classes and different building blocks from the existing ones," she said.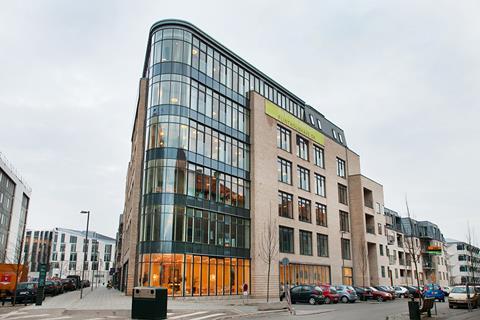 While LD currently invests purely in liquid equities and bonds – because as a declining fund with a high average member age it needs to be liquid – its management may consider adding less liquid assets to the new holiday fund.
The new fund could include more alternatives, and it could include asset types that LD has not been investing in for a while, Mark said.
Given that the new fund may bring in up to DKK85bn of assets to manage, is LD considering doing some investment in-house in the future?
"Potentially it is something we will have to consider. But I don't expect that we will build up a big staff internally. I think we might add a few resources to the team, but we will certainly continue using external managers," she said.
See also: LD gains a new lease of life, from IPE's October edition