Norges Bank Investment Management (NBIM) and APG Asset Management have joined FCLTGlobal, a non-profit organisation working to increase long-term decision-making in business.
The investors officially came on board on 1 January. Ronald Wuijster, the CEO of APG's asset management arm, joined FCLTGlobal's board of directors at the same time as the €564bn pension provider became a member. Wuijster is also CIO of the board of APG group.
"FCLTGlobal's mission to develop and drive long-term and sustainable approaches to business strategy and capital management is one that APG, as a pension investor, wholeheartedly shares," he said.
"I am pleased to be appointed to the FCLTGlobal board and am ready to work alongside the management team and my fellow board members to contribute to effecting change."
According to Sarah Keohane Williamson, FCLTGlobal's CEO and a member of the board (ex-officio), FCLTGlobal and APG have already been working close together for many years. FCLTGlobal's research is industry-based, and APG has contributed to past reports.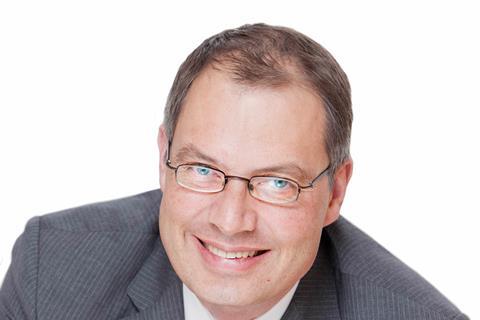 "With Ronald joining our board, APG will make a lasting impact on the path of our organisation and its mission," said Williamson, describing Wuijster and APG as "a critical voice in the global asset management community".
As for NBIM, which runs Norway's NOK11trn (€1trn) sovereign wealth fund, a spokeswoman said it was a long-term investor and supported the ambition of FCLTGlobal to encourage long-term thinking in financial markets.
"Our membership allow us to contribute to research in this area and exchange ideas with like-minded investors and companies," she said.
Williamson said NBIM was "a quintessential long-term investor".
"For years, it has put into practice many of the principles that are now core to FCLTGlobal's mission," she added. "As one of the largest owners in the global markets, NBIM will provide an important voice and invaluable expertise to the discussion on how to overcome short-termism in investing."
Then called Focusing Capital on the Long Term, FCLTGlobal was founded in 2013 in a joint initiative of CPP Investments and McKinsey & Company.
In July 2016, the duo partnered with BlackRock, Dow, and Tata Sons to found FCLTGlobal as an independent non-profit. At an event not long thereafter, CEO Williamson defended the organisation's radical ambitions following a challenge from Paul Myners, the former UK City minister and author of an influential report on institutional investment in the UK.
FCLTGlobal develops research and tools intended to encourage long-term business and investing. For example, in December the organisation presented, FCLTCompass, a new dashboard designed to trace savings, investments, and corporate spending to measure long-term behaviour in global capital markets. Williamson said it was the first tool to measure the flow of money from savers to end-users of the capital.
FCLTGlobal has more than 50 members – asset owners, asset managers and corporations. Other major investors on the FCLTGlobal board include Chow Kiat Lim, CEO, GIC, and Mark Machin, president and CEO of Canada Pension Plan Investment Board. Machin is chair of the board since January last year.
This article was updated after publication to add comments received from NBIM.
To read the digital edition of IPE's latest magazine click here.