UK-listed asset manager Man Group has introduced a firm-wide responsible investment exclusion list and fund framework as part of a bid to answer calls for investment managers to demonstrate their commitment in the burgeoning area of environmental, social and corporate governance (ESG) related investing.
Man Group portfolio managers running funds meeting more than a "base standard" for responsible investment will no longer be allowed to invest in tobacco companies or companies that derive more than 30% of their revenues from producing coal or providing coal-based energy.
Companies involved in the production of controversial weapons – such as anti-personnel mines, cluster munitions, and chemical, biological or nuclear weapons – are also on the new exclusion list.
The policy on controversial weapons was already in place, but has been formalised under a responsible investment "fund framework" applied across all Man Group funds.
Man Group today also announced it had established an exclusions committee, which would focus on developing guidelines to direct the exclusions and report to the group's responsible investment committee.
'Credibility, clarity and consistency'
The new fund framework, the $114bn (€100bn) manager said, was "designed to establish a baseline requirement of ESG standards, and to provide credibility, clarity and consistency in Man Group's approach to responsible investment across its range of funds".
Funds would fall into three categories: the base standard, a standard for funds with a further level of responsible investment integration, and a standard for funds dedicated to responsible investment.
As part of the introduction of this framework all Man Group funds would receive "100% proxy voting". IPE understands that portfolio managers will be able to exercise votes pertaining to all stocks in which their funds are invested. This was not previously the case.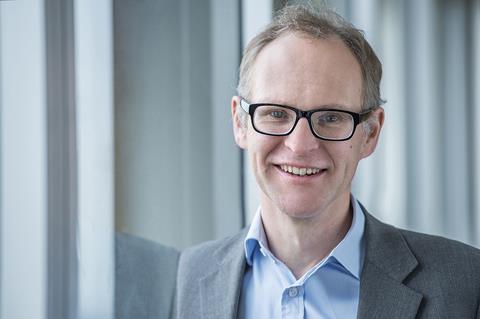 In addition, all funds going beyond the "base standard" for responsible investment would be subject to enhanced stewardship and engagement activities.
Jason Mitchell, co-head of responsible investment at Man Group, said the introduction of the fund framework and the exclusions list marked a "milestone in the formalisation and progression of our approach to responsible investment".
Group CIO Sandy Rattray said: "We see clear demand from institutional investors for managers to demonstrate their commitment in this area and put action into words – with the introduction of both the responsible investment fund framework and the responsible investment exclusions list, we are doing just that.
"These developments will seek to ensure a clear and consistent approach to responsible investment across Man Group's range of strategies, and inform the way we deliver our approach to ESG investing to meet the multitude of client preferences."