The International Sustainability Standards Board (ISSB) will have its full line-up of board members in place by the end of September, the chair of the organisation's parent body has revealed.
Addressing the opening day of the International Financial Reporting Standards (IFRS) Foundation Conference 2022 in London, Erkki Liikanen said: "Our aim is to reach the full complement of ISSB members by the end of the third quarter this year."
This would, he added, mean the ISSB could "start taking decisions as a board."
Since appointing its inaugural chair, Emmanuel Faber, and vice-chair, Sue Lloyd, in March, the sustainability standards rulemaker has been racing to recruit a full complement of board members.
In May, Lloyd said the ISSB was "quite close" to recruiting an initial group of board members. The board is aiming to have a total of 14 members – including her role and chair Faber.
She added that the ISSB will begin redeliberation of the two draft standards as soon as a quorate board of eight members is in place, with the rest of the board to be appointed by the "end of the calendar year".
The ISSB issued the first of its two draft sustainability standards dealing with general sustainability disclosures and climate change, in March.
Last week IASB member Nick Anderson said the board would be unable to move forward with redeliberating the two draft standards until it had a quorate board. He said the board was, however, confident of meeting the goal.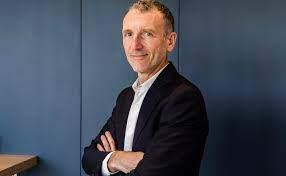 Meanwhile, the IFRS Foundation announced yesterday it will complete its merger with the Value Reporting Foundation with effect from 1 July.
The VRF was formed out of an earlier merger of the Sustainability Accounting Standards Board and the International Integrated Reporting Council.
Also 23 June, the ISSB has released an update on its progress toward agreeing a memorandum of understanding with the Global Reporting Initiative on co-ordinating their respective rule-making activities.
ISSB chair Faber said: "Our collaboration with GRI will bring clarity to the market on how our two sets of standards can interact to provide a comprehensive and seamless suite of reporting standards that meet the needs of broader stakeholders, while streamlining the process for companies."
Earlier this week, the GRI released its official response to the European Financial Reporting Advisory Group's work on the European Union's Sustainability Reporting Standards project.