Trustees of defined benefit (DB) pension schemes with distressed sponsors may wish to consider seeking conflict management advice, the UK's pensions regulator has said in an update about the need for trustees to "remain ready for [a] COVID-19 balancing act".
In a blog post, CEO Charles Counsell said The Pensions Regulator (TPR) expected more coronavirus-linked insolvencies in the autumn and during 2021, and more companies to be looking at restructuring.
He reported that since March TPR had received 108 revised recovery plans, of which 92 had seen schemes agree to defer their employers' deficit repair contributions to allow some room for manoeuvre.
The majority were from small schemes and related to sectors under increased strain from the impact of the coronavirus, such as the manufacturing, retail and airline industries.
Looking ahead, Counsell reiterated that trustees should be open to reasonable requests from distressed sponsors for them to support restructuring plans, and that if they agree to them they should seek appropriate mitigations.
He also said trustees may be conflicted about their duty to members and the desire to support a struggling sponsor.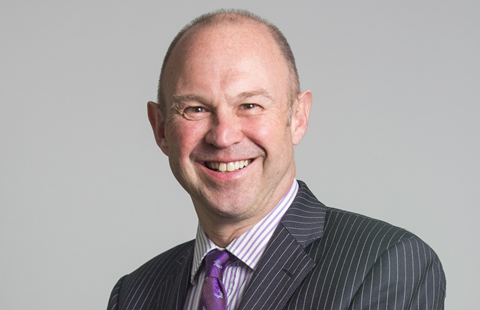 "If this becomes difficult to manage, trustees should consider conflict management advice or bringing independent trustees with restructuring experience onto the board," the CEO wrote.
"Asking an employer to pay for advice at a time of financial distress may feel uncomfortable," added Counsell, "but trustees will need a good understanding of their options if they are to support the business effectively without disproportionately disadvantaging their scheme."
First line of defence
He also set out that while keeping a struggling employer afloat should not come at any cost, TPR had a statutory obligation to protect the Pension Protection Fund.
"Armed with robust financial information, good advice and guidance, trustees can manage the risks from a struggling sponsor and continue to act as the first line of defence for their members," he said.
There are about 5,500 DB schemes in the UK. TPR, said Counsell, could not get involved in every situation, but "we stand ready to provide trustees with the tools needed to protect their members and, where appropriate, support a sponsoring employer without disproportionately weakening their scheme".
According to the blog post, TPR has in the past several months refocused its "relationship supervision" approach to concentrate on the areas of highest risk, such as a weakening covenant, and increased its "rapid response and events engagement teams", who manage situations crystallising risk, including the impact of corporate distress or transactions on DB schemes.
Looking for IPE's latest magazine? Read the digital edition here.