Dutch asset manager NN Investment Partners (NN IP) has hired a head of automated intelligence investing as it looks to build up its quantitative and data driven investment business.
Rani Piputri has joined from London-based quant hedge fund Aspect Capital to take on the role. At NN IP she will oversee the implementation of "data driven strategies" based on factor investing and artificial intelligence processes, the company said in a statement.
Before joining Aspect Capital, Piputri worked for Dutch systematic investing specialist Saemor Capital as a senior portfolio manager.
Valentijn van Nieuwenhuijzen, NN IP's chief investment officer, said the appointment "emphasises the focus we as an asset manager put on integrating data analysis and machine learning into our investment process, to reap benefits of untapped sources of return".
Piputri added: "We have entered a new era of abundance and democratisation of data, computing speed and analytical techniques. This provides a rich environment for new and enhanced investment strategies, where the scope to systematise and automate processes is substantial.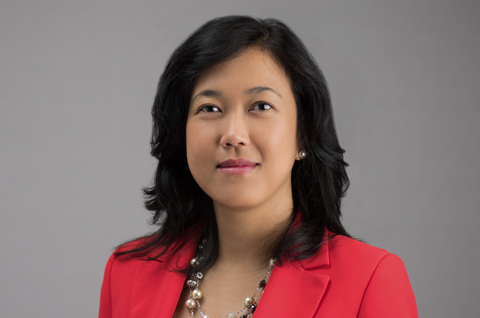 "The potential synergy of man and machine has never been more powerful. I believe that embracing this reality will lead us to a competitive advantage and enable us serve our clients better."
NN IP already has 16 investors, data scientists and researchers running €11bn in its automated intelligence team. This unit runs factor investing strategies across various asset classes and is exploring other techniques for applying artificial intelligence systems to equity funds, the company said.
Separately, NN IP has also named Maarten Geerdink as head of European equities and lead portfolio manager for its systemically-driven European equity strategies. Geerdink will lead the European equity team, comprising eight portfolio managers and nine fundamental analysts and data scientists, and managing €4.5bn in different strategies.
Geerdink joined NN IP from Belgian asset manager Econopolis, where he was partner and chief investment officer. He has almost 20 years of experience in asset management and has worked as a senior portfolio manager at Petercam, now known as DeGroofPetercam. He has also been portfolio manager for quantitative equity strategies at Brevan Howard Asset Management and Shell Asset Management Company.
NN IP runs €196.9bn, according to IPE's Top 400 Asset Managers report, including €39bn for European institutional investors.