CDC, Amundi, ERAFP, AP1, Vasakronan, Willhem, Alecta, HSBC GAM, Sampension, DHL, DWP, SSGA, Smart Pension, Northern Trust, River and Mercantile, Muzinich, MAPFRE AM, TOBAM, Schroders, CBAM, ICG
Amundi – Caroline Le Meaux, former head of delegated management at Caisse des Dépôts et Consignations (CDC), the fiduciary manager for several French public sector pension schemes, has joined Amundi as head of ESG research, voting and engagement, IPE has learned.
Le Meaux joined CDC in 2014 from FRR, the French pension reserve fund, and was responsible for investment management at €11bn public sector pension scheme Ircantec, playing a key role in the further development of its responsible investment approach. At CDC she has been replaced by François Tirmarche.
Separately, Amundi has also appointed Grégoire Blanc as head of capital markets and liquidity for its exchange-traded funds, indexing and smart beta business. He previously built and led the capital markets team at Lyxor, and has also worked at Vanguard.
---
ERAFP – Philippe Briard has been appointed deputy managing director at ERAFP, the €29.6bn pension fund for civil servants in France. He will be in charge of administrative management and operations and comes from the government's budget office.
He joined this department in 2012 and held a succession of roles. He was most recently head of the office for pensions and the country's special retirement schemes for certain categories of workers. His responsibilities included contributing to the work on the state pension system reform that is being led by the unit around Jean-Paul Delevoye. ERAFP could very well disappear as a result of the reform if it is achieved.
Briard's appointment comes after Laurent Galzy last year replaced Philippe Desfossés at the helm of the mandatory pension scheme. Briard replaces Jean Michel Horrenberger, who has returned to work at CDC.
---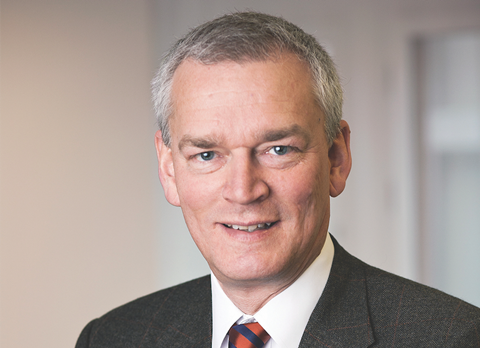 AP1 – Johan Magnusson, who was dismissed as chief executive of Swedish state pension buffer fund AP1 at the end of August, has now left the supervisory boards of real estate firms Vasakronan and Willhem. Both companies are linked to his former employer, with Willhem under sole ownership of AP1, and Vasakronan being jointly owned by the three Stockholm-based AP funds, AP1, AP3 and AP4.
Vasakronan said Magnusson has been replaced by Mikael Angberg, AP1's head of asset management, and Willhem has appointed Johan Temse, AP1's investment manager for real estate, to fill Magnusson's role on its board.
---
Alecta – Fredrik Palm, head of real estate at Sweden's biggest pension fund Alecta, is leaving the company on 25 September, a spokesman confirmed to IPE. Danor Ghersinich, who was previously responsible for the fund's directly owned properties, is now in place at Alecta as acting head of real estate.
Palm, who had worked for Alecta since 2007 and led the organisation's real estate operation since 2013, is leaving to start his own business. The pension fund said it was in the process of finding a permanent replacement.
---
HSBC Global Asset Management – The $470bn (€426bn) asset manager has appointed Joanna Munro as its global CIO, replacing Chris Cheetham who announced his retirement in May.
Munro is currently global head of stewardship and fiduciary governance at HSBC GAM, and chair of the board of the manager's UK business. She joined HSBC GAM in 2005 as CIO for HSBC investments, and has also served as head of product and CEO of the group's Asia Pacific operations.
She is also a non-executive director of UK asset manager trade body the Investment Association and a founding member of the Diversity Project.
Her appointment follows that of Nicolas Moreau as global CEO of HSBC GAM, who joined the firm last month.
---
Sampension – The €43.6bn Danish pension provider has named Lars Peter Lilleøre as its new head of fixed income, and Anders Tauber Lassen as head of credit. In combination, they replace former head of fixed income Kasper Ullegård.
Ullegård left his job after deciding to spend the next couple of years with his wife and young children, a spokeswoman for Sampension said. Lilleøre and Tauber Lassen started work in their new roles on 1 September.
Lilleøre has worked for Sampension since 2015 and Tauber Lassen since 2012. Lilleøre previously held senior analyst roles at Nordea Markets and Danske Markets, while Tauber Lassen has worked for Danish corporate and investment bank FIH Erhvervsbank as head of structuring.
---
DHL UK – The global delivery group has appointed Dan McDonald as head of pensions for the UK. He will oversee the group's €4.9bn UK pension arrangements. He was previously UK pensions director at GlaxoSmithKline, where he has been replaced by James Chemirmir.
---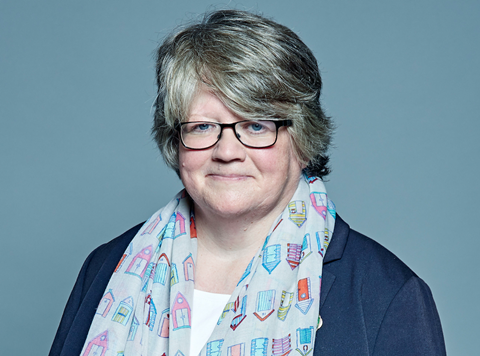 UK Department for Work and Pensions (DWP) – Thérèse Coffey was appointed secretary of state at the DWP on 8 September. She replaced Amber Rudd, who resigned in a dispute over the government's Brexit strategy.
Coffey transferred from the Department for Environment, Food and Rural Affairs where she had served as an under-secretary and latterly as a minister since July 2016. She is an MP for the ruling Conservative Party and represents the Suffolk Coastal constituency on the east coast of England.
---
State Street Global Advisors – SSGA has hired Carlo Funk as head of ESG investment strategy for the EMEA region. He will work with the asset manager's ESG research and development, investment research and management teams to "design investment solutions for advisers, consultants and institutional clients", SSGA said in a statement.
Funk was previously in charge of passive ESG investment solutions at BlackRock and has also worked for JP Morgan's private banking arm.
---
Smart Pension – The UK-based pension provider has hired Kirsty Worgan as chief commercial officer, a newly created role. She was previously UK business development director at Bravura Solutions, an Australian investment technology provider, and has also worked for investment platform technology firm GBST.
As well as running a UK defined contribution master trust, Smart Pension is also aiming to expand into other markets including the US 401(k) sector. Smart Pension co-founder and CEO Andrew Evans said Worgan's appointment "significantly strengthens and broadens our global ambitions".
---
Northern Trust – The US-listed financial services giant has appointed Gil Platteau to its senior leadership team in Switzerland. Platteau will manage key client relationships with Swiss pension funds and insurance companies from Northern Trust's Basel office, the company said, as well as supporting its strategic expansion in the country.
Platteau was most recently country head of Switzerland at Mercer Delegated Solutions and has also held senior roles at Rothschild Asset Management and Barclays, as well as working in risk management for pharmaceuticals firm Roche and BNP Paribas.
---
River and Mercantile – David Hanratty has joined the £40bn (€44.7bn) UK-based investment manager as global head of distribution. He takes on the role from group CEO James Barham, who held the responsibilities during his time as deputy group CEO.
Hanratty was previously managing director at Pioneer Investments – now part of Amundi – where he was responsible for global distribution. Prior to this role he was sales and marketing director for Janus's UK wealth business.
---
Muzinich – The credit investment specialist is targeting new clients in Scandinavia with the appointment of Peter Andersson as head of Nordics, responsible for institutional and wholesale distribution. He joins from Legg Mason where he worked for 10 years, most recently as head of Nordics and new markets.
Tom Douie, Muzinich's global head of distribution, said: "The Nordics is a key strategic market for us. Peter's experience and knowledge of the market and the different client segments will be a key factor in growing our presence in the region."
---
MAPFRE AM – Eduardo Ripollés has been appointed institutional sales director at the Spanish asset manager as it seeks to expand its distribution outside of its home country.
He joins from Trea Asset Management where he was director of business development, and has also held a similar role at UBI Banca International.
---
TOBAM – The systematic investment specialist has hired Philippe Bigeard as head of business development for France, responsible for leading a "new business drive" in TOBAM's home country, the company said. He is specifically targeting insurance companies, wealth managers and banks, TOBAM said.
Bigeard was previously group head of product marketing at CACEIS, the custodian and depositary bank. Prior to joining in 2003, he worked at Credit Agricole Indosuez Luxembourg.
Head of business development Christophe Roehri said TOBAM had experienced "a steady increase in demand for our offering" in France, and was "well positioned to further strengthen our presence".
---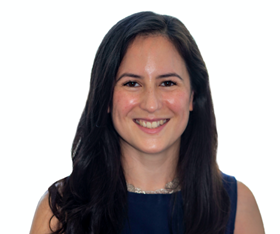 Schroders – The UK-listed asset manager has recruited Antonia Lim to the newly created role of head of quantamental investments. She joins from Barclays where she was global head of quantitative research, and has also worked for Kleinwort Benson.
In the new role, Lim will work with Schroders' equities and systematic investment teams, the latter of which runs more than $9bn. The company has recently created a "product, solutions and quant division" and hired quantitative portfolio managers from AQR and Man AHL to boost its capacity.
---
CBAM Partners – CBAM, a US-based alternatives manager, has hired Jean-Philippe Levilain as part of a planned expansion into Europe. He was previously global head of loans and private debt at AXA Investment Managers. Mike Damaso, partner at CBAM, said Levilain's experience would be "invaluable" as it seeks to add to its range of strategies and grow its client base.
---
Intermediate Capital Group (ICG) – Martin Preuss has joined ICG as a managing director in its European subordinated debt and equity team, based in Frankfurt. He will be responsible for growing the manager's coverage across Germany, Austria and Switzerland, from its office in Frankfurt.
Preuss joins from KKR where he worked for almost 11 years on German and European private equity, specialising in technology, media and telecoms (TMT). He also worked at Citi in its TMT investment banking team.